It's amazing to see almost everyone use Twitter for great benefit except Twitter themselves.
Yesterday the CEO of $TSLA, Elon Musk, was discussing energy with Michael Cannon-Brookes, Co- Founder of Atlassian, ticker $TEAM, about his shit continent's problem with rolling blackouts and then proposed to fix it in 100 days or it's free!
Brookes said 'you're on mate', went on to drink a large blue can of Foster's beer, and then went to sleep.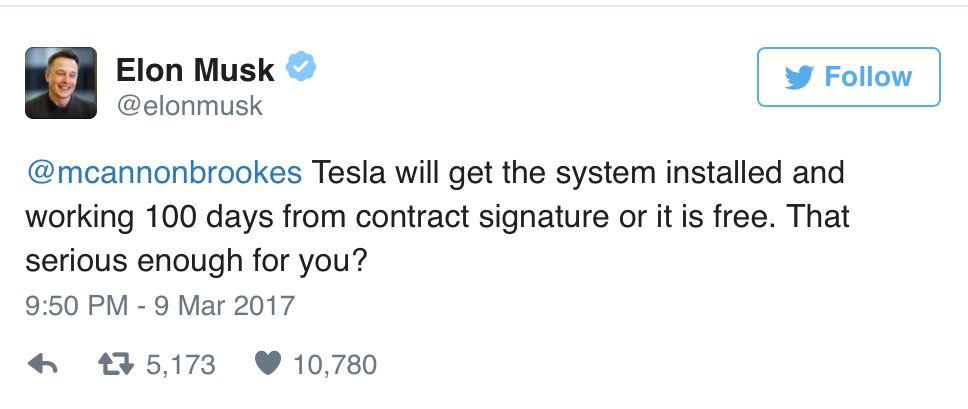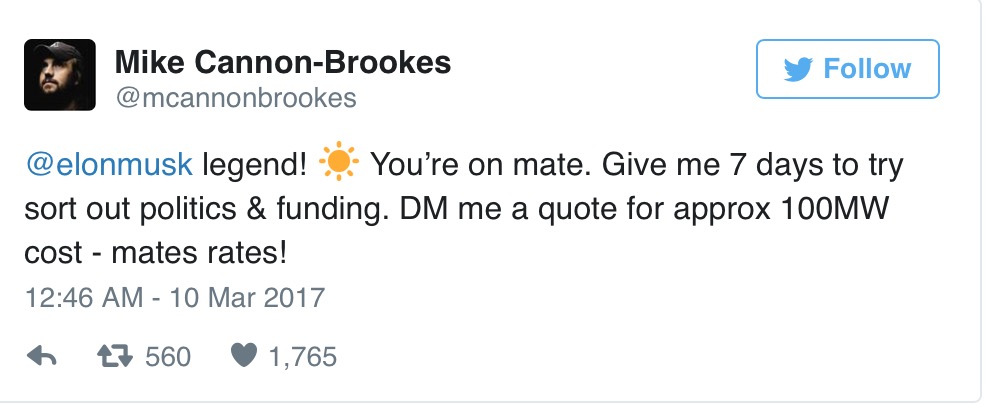 Elon the nerd even quoted him the price it'll cost them to enter the 21st century of reliable energy generation.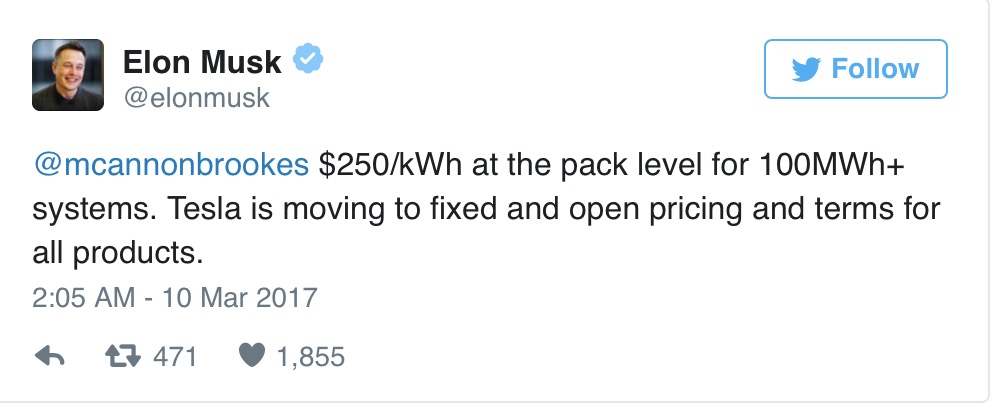 He later updated Brookes, who was likely dead asleep from all of the 'Kangaroo punch' he'd been drinking earlier.

Then Elon spoke to Crocodile Dundee himself, Malcolm Turnbull, the flaccid leader of Australia — saying that he was very excited to work with savages from 'down below' in an effort to provide them with enough power to keep their small beer refrigerators icey during the blistering summer heat.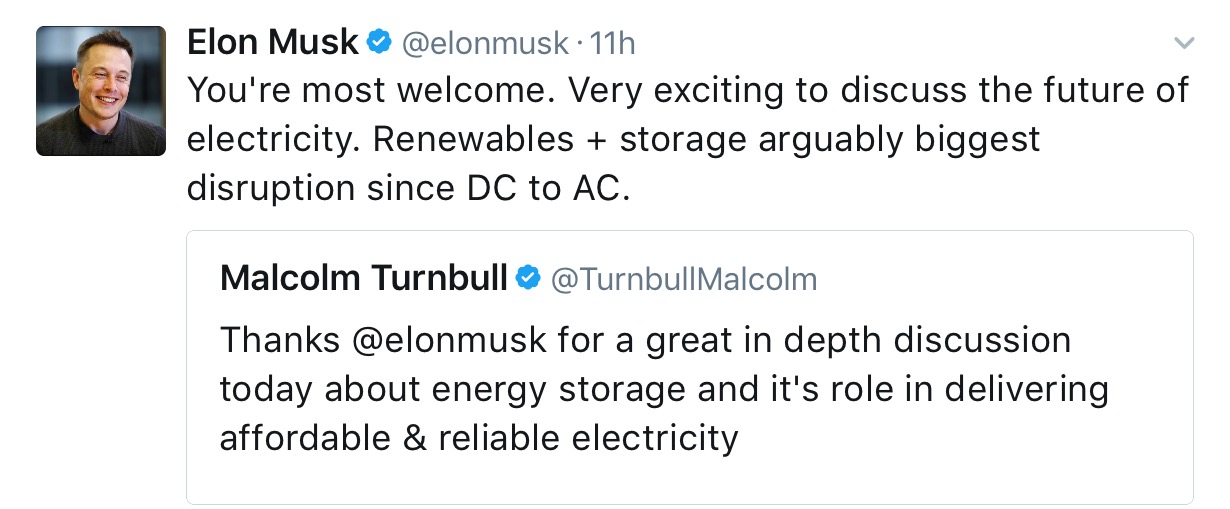 As Elon was negotiating billion dollar deals on Twitter, the CEO of Twitter, Jack Dorsey, was probably trying to figure out ways to piss half his user base off by shadow banning conservatard thinkers.
If you enjoy the content at iBankCoin, please follow us on Twitter