I've been blogging about stocks here since 2007 and never paid any attention to Facebook, until 2014. We've never had a lot of traffic coming from Facebook, with the majority of it coming directly from user bookmarks and Twitter. Our organic growth in traffic has been impressive, especially over the past 6 months — at a time when other finance sites have been struggling — because we've delved into politics and news events.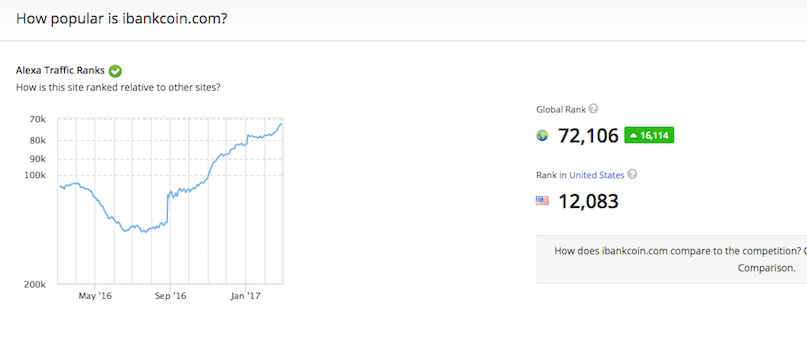 According to Google Analytics, Facebook was our #2 social network last year, in terms of traffic referrals, and was, by far, our fastest growing (+455%). I was very excited to see some progress on the platform, especially since it was new to us and distributed our brand of content to brand new audiences. During the election season, several of our posts went viral on the platform and was driving impressive traffic stats for us — a small site headquartered in the liberal bastion of Princeton, NJ.

Today I tried to log into our Facebook page and was met with this rebuttal: 'Account Disabled'.


We emailed the company and are awaiting their response. Our last post, which might've pissed off a Schumer fan at $FB, was this.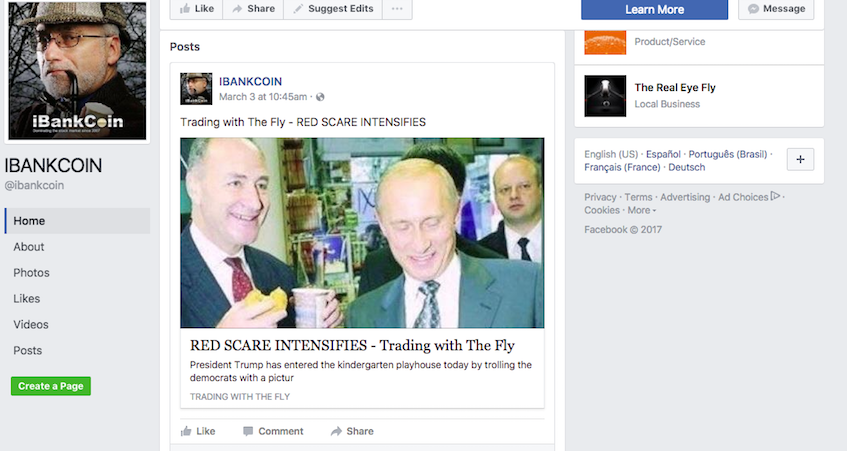 Ironically, even though I lean to the right of center in politics, my family is democratic and has been friends with Schumer since the 70's. We both hail from the same parts of Brooklyn, NY.
Is this a case of censorship because iBankCoin has been discussing politics over the past 6 months and has been very critical of establishment shills in the media and in government? I don't see how we can assume anything but that. The platform never gave me an issue when I provided fellow money managers, or pundits in the financial media, with EMERGENCY ASSHAT AWARDS — cussing and screaming away at my black heart's delight. But the second I post a picture with Chucky Schumer and Vlad Putin, I get the fucking banhammer.
Sad! Not nice!
Is it a coincidence that we've been driven off the platform at the same time when the company proposed new rules to combat 'Fake News'?
Facebook started testing related features and promised updates similar to what debuted this week in December. The solution to the spread of misinformation put the onus on Facebook users, not Facebook, to identify false stories. Third-party fact-checkers must agree to a fact-checking code of ethics.

Now it seems the tool's been made available to more users. Facebook added a section on "disputed" news to its help tools. Users can see why stories were marked as disputed.
Facebook is flagging links to fake sites now, looks like: pic.twitter.com/N7xaWDkdYA

— Anna Merlan (@annamerlan) March 3, 2017
Highly unlikely.
Signing off, Fake News Operator, Former Wall Streeter,
Le Fly
If you enjoy the content at iBankCoin, please follow us on Twitter