I haven't seen any of Martin's tweets ever since he blocked me for calling out his utter bullshit with Kalobios. Apparently, he's been very busy stalking some liberal reporter on Twitter, goading and trolling her to the point that @Jack had to step in and put an end to the madness.
How is this allowed @jack pic.twitter.com/Wof8MlYHTL

— Lauren Duca (@laurenduca) January 8, 2017
Have a closer look at his homage to Lauren Duca.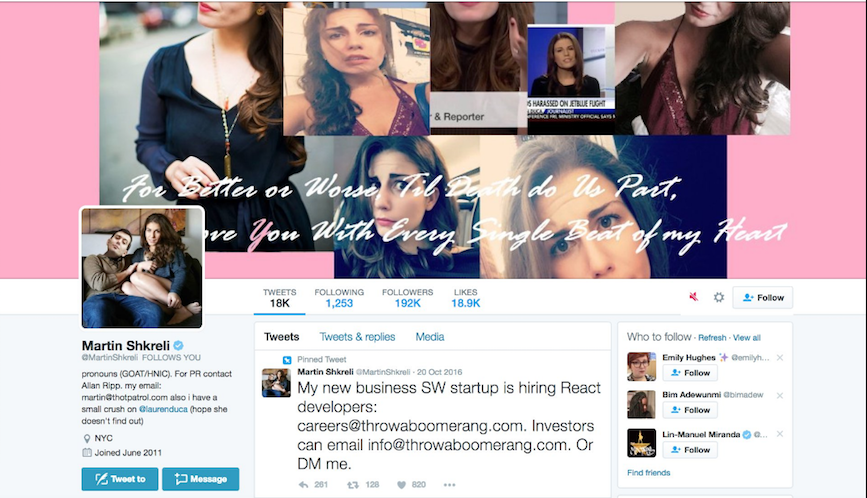 Is Twitter a little fucking obsessed with controlling their community? Absolutely. Back in the old days I felt very comfortable telling people to 'DIE IN A FUCKING RAGING FIRE' or to 'GET EATEN BY A HOMOSEXUAL GIRAFFE.' But now, I rarely tell people to fuck off, for fears of being banned.
It's sad, really.
Here is a DM Marty sent Lauren, which has given me some new found respect for the 'pharma bro.'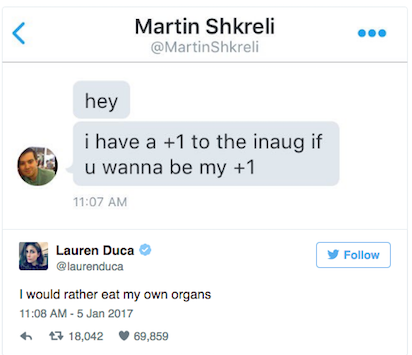 Washpo tried to reach out for comment on the situation and was roundly rebuffed, basically told to fuck off.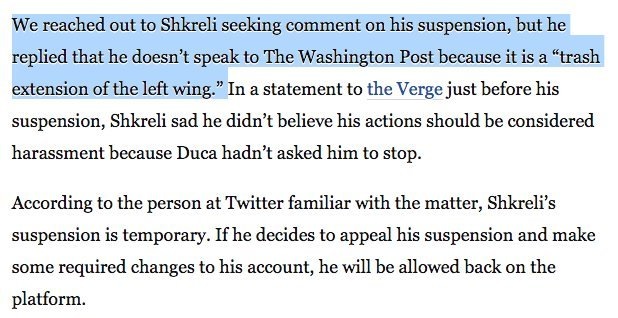 And this from Huffington Post, reporting on the situation.
The Huffington Post attempted to reach Shkreli via an email address he had previously listed on his Twitter page; we received a response that read "lol suck a dick."
If you enjoy the content at iBankCoin, please follow us on Twitter