In less than two weeks time, the US 10yr bond has gone from the very austere 1.75% to 2.29% — routing any and all bond bulls. I should know, being long a considerable amount of $TLT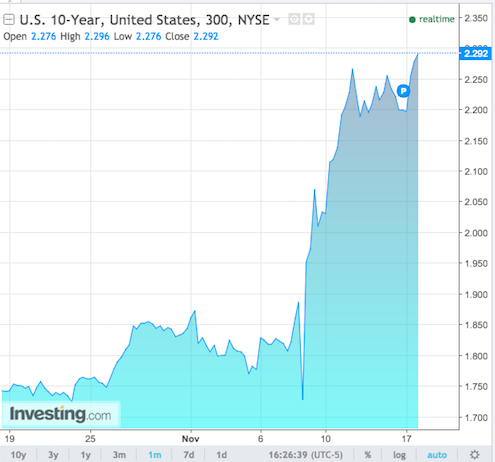 Isn't that pretty?
The consequence of this, at least for now, has been a rip roaring stock market — supported by  a very strong dollar.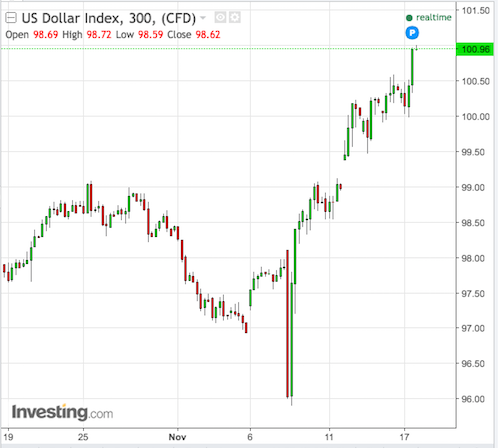 In the mortgage market, yields have shot higher in kind. I bet all of those home buyers are fucking loving this shit now.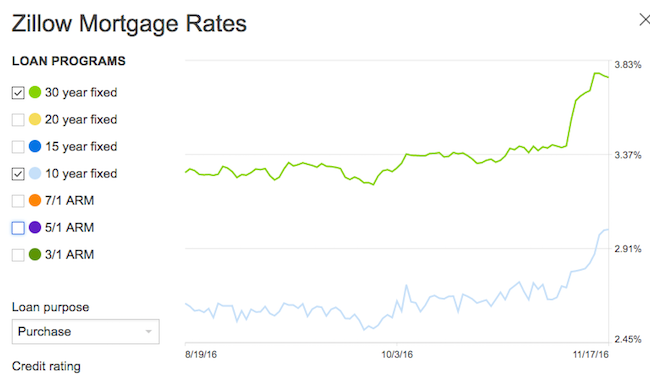 While the Trumpification of the economy has been the alleged excuse for all of this splendor, the price of WTI, one of the key barometers of global growth, has traded lower.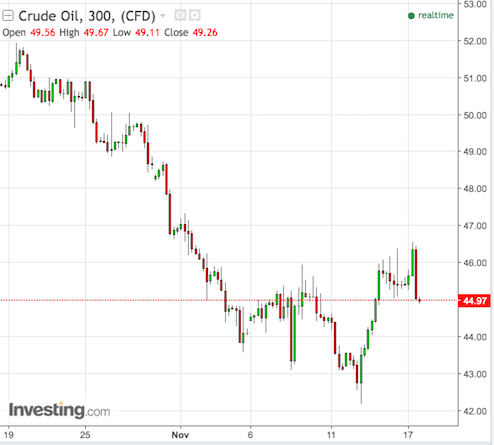 I am talking to you with pictures, like idiot 3 year old children.
Stocks have risen like Jesus Christ out of the crypt — bestowing gifts of wine and bread to all of his disciples who were loitering outside for his arrival.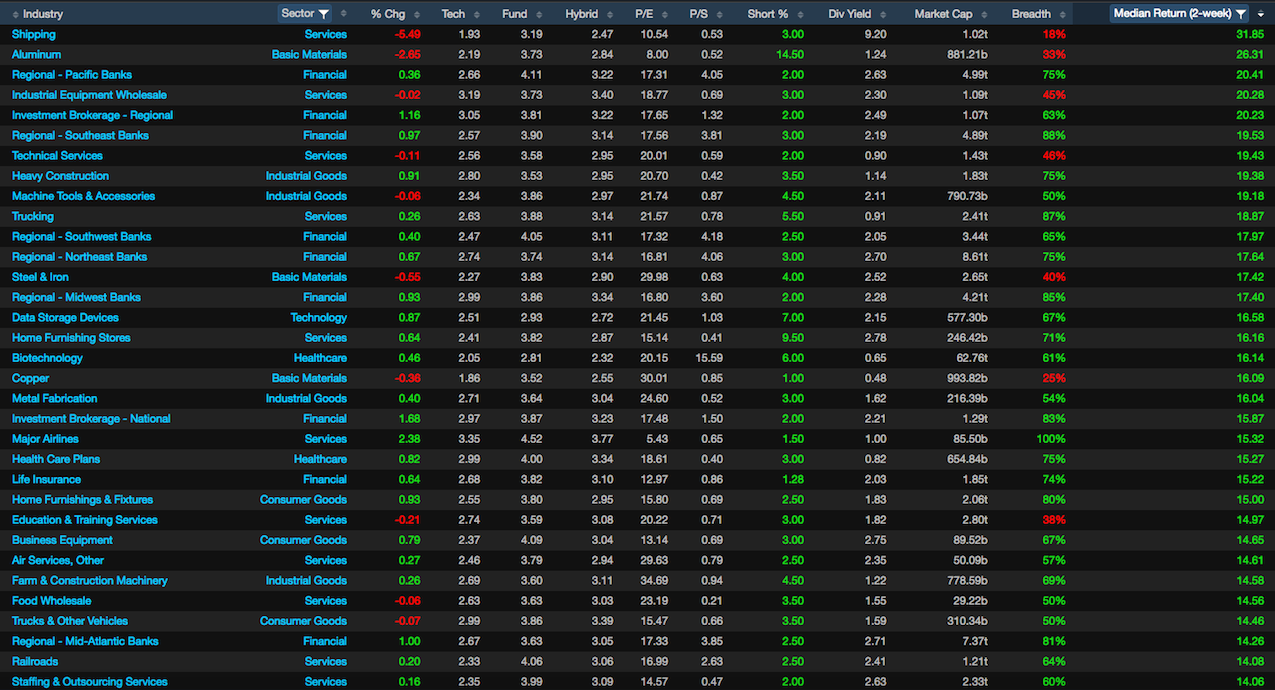 Opinions aside and cynicism at bay, it appears the market wanted higher rates all along. For years we've been fucked in a shoebox of low and negative yields. Lo and behold, the cat got loose, rates skyrocketed, and stocks followed suit. The only thing to consider, if I may play devil's advocate here, is that inflation hasn't proven to be hot yet. If these higher rates and soaring stock values do not result in actual inflation, other than the runaway varietal in the upper 1% of income earners, then what exactly did we accomplish here? We might find ourselves with a dreadful economy, with very elevated stock prices, and tight credit conditions.
Sounds like 2007 to me.
If you enjoy the content at iBankCoin, please follow us on Twitter