The German bund market is in flux right now. From -0.25% on the 10yr, bund yields have raced all the way back to to +0.14%
In the last two days alone, bunds have risen by more than 10bps.
These are huge moves and should be monitored.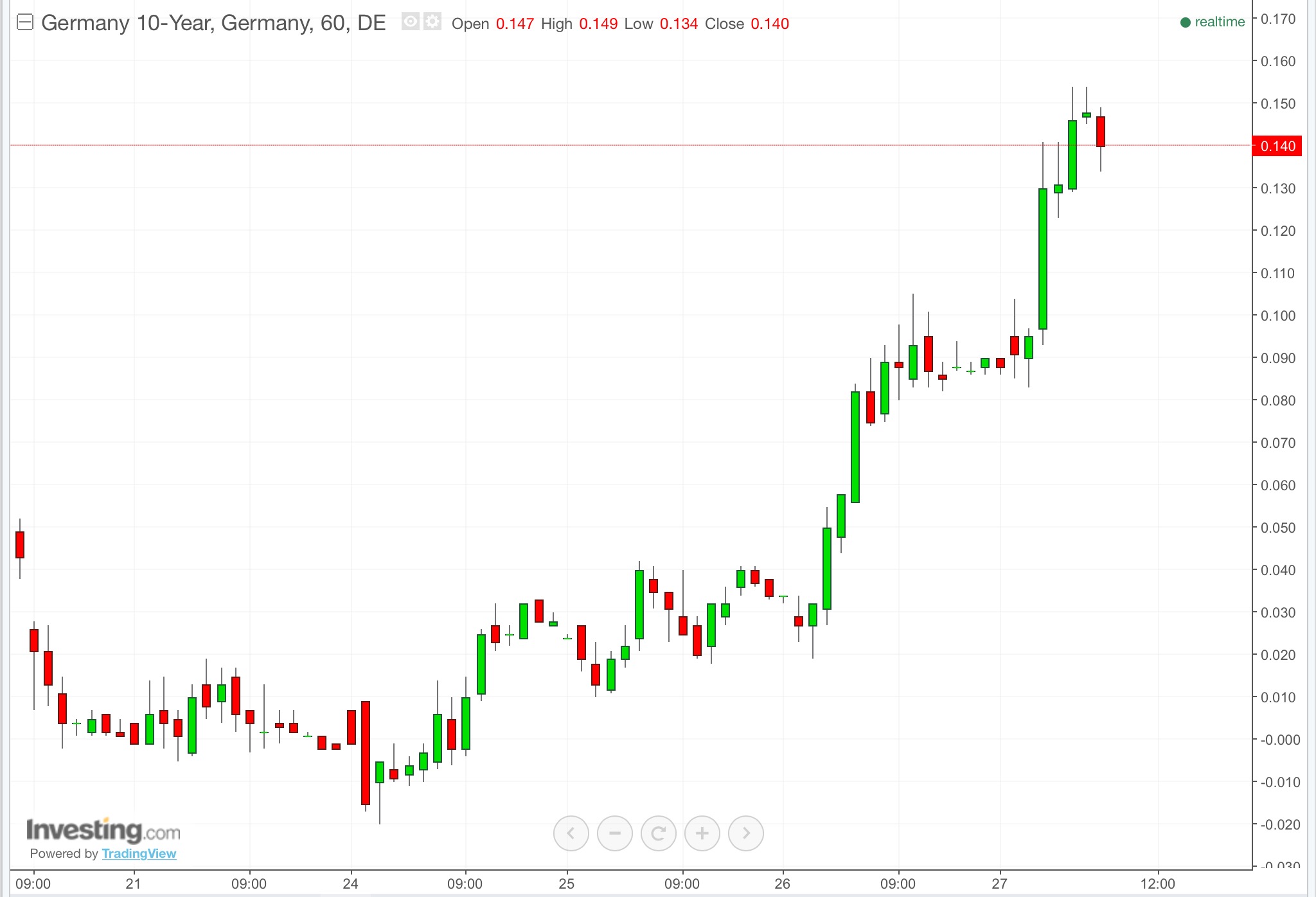 This is a positive development for markets and the German economy, in my opinion. But like anything else in the market, when it happens too fast people get hurt. This massive rout in bunds smells like margin calls and forced liquidation. I wouldn't be surprised to see much of this move given back within the week, so be careful about declaring the bund market dead.
If you enjoy the content at iBankCoin, please follow us on Twitter