This stock is going seed fucking crazy in the pre-market, now up 16%.
It started off with a whisper that BASF would bid for the company. Traders woke up to that, scratched their balls, and bid MON higher by 6%. Then an hour later, Bloomberg broke a story, likely leaked by some fuckhead attorney, that Bayer would bid $40 billion for the ornery seed giant–sending shares through the fucking roof.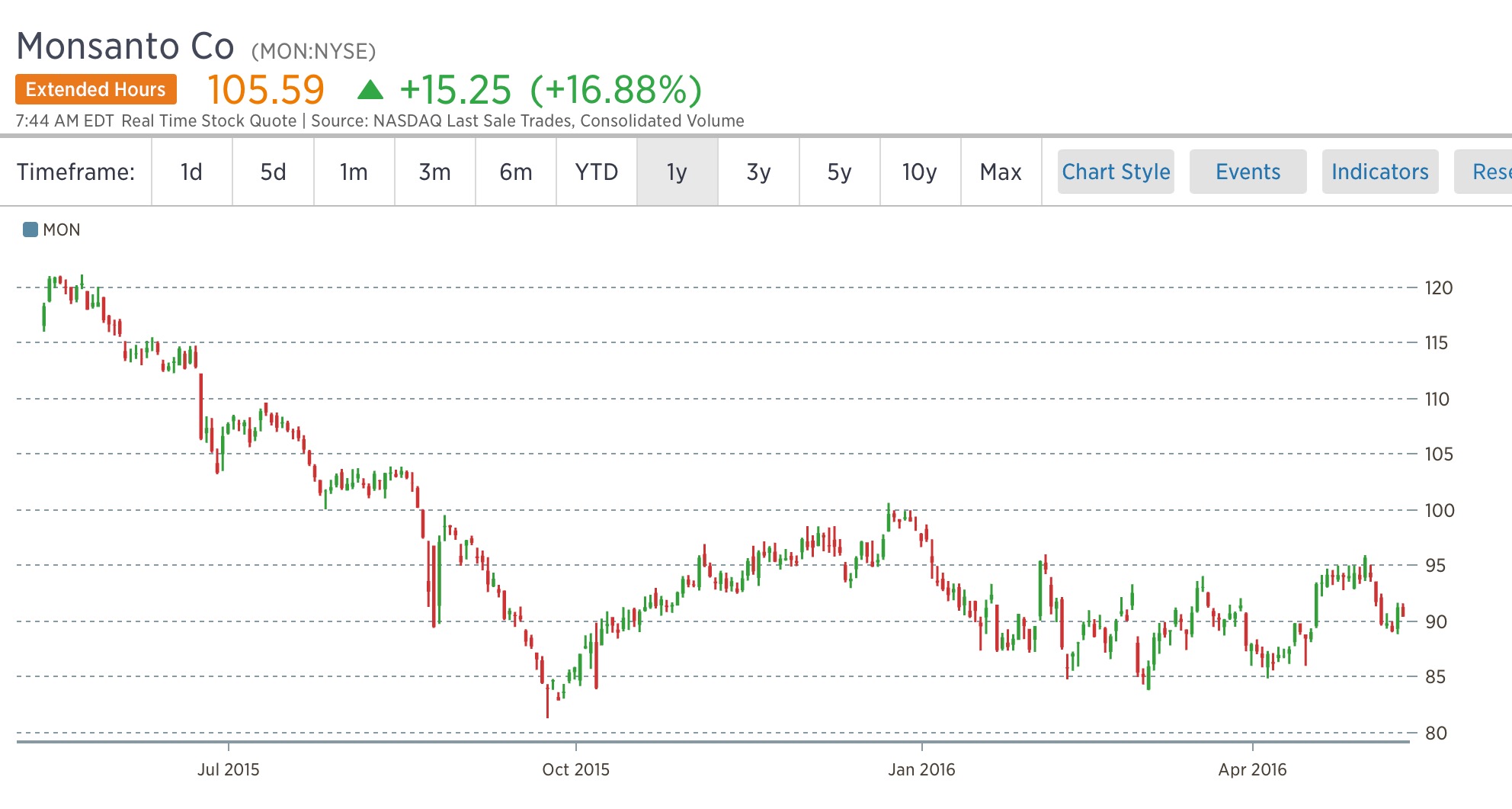 If House DuPont could merge, so can the birds at Monsanto. My best guess, this deal gets done at higher prices.
If you enjoy the content at iBankCoin, please follow us on Twitter