Come on already with the horseshit lies about crude and the bullish case for it. Crude was over $100 for years and no one had the slightest idea why that was the case. We were, seemingly, swimming in the stuff. Production was expanding rapidly and demand was flat. I chalked up the price of crude as something to be tolerated, a tax of sorts by assholes in power.
Then prices dropped and forced selling hit markets. Crude got down to the $20's, at which point Dennis "The Commodity King" Gartman suggested it was headed for $15. In hindsight, those dark days were the best buying opportunities in many, many years. Since then, a multitude of oil stocks have doubled, some more.
What now?
Traders are taking every excuse they can muster to buy oil stocks, even though the price of crude has been rangebound for a month or so. All this is transpiring at a time when Iran, our new ally, is stepping back into the market, adding a few million barrels of crude–per day–to the already absurd supply glut.
"We paid for our barrels with our centrifuges," the source said, referring to Iran's acceptance of curbs on its nuclear program in order for Western sanctions on Tehran to be lifted.

"We are going to get our share back. For us, oil is only 12 percent of our GDP. We used to sell oil in the war (between Iran and Iraq in the 1980s) at $6 a barrel."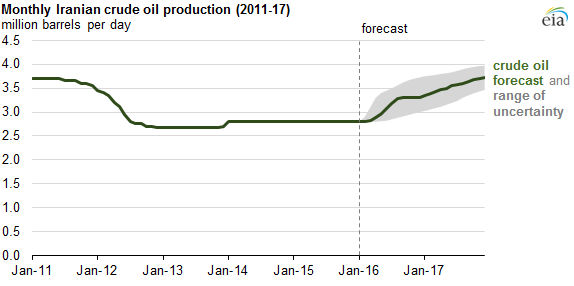 The Iranians are serious about punching Saudi Arabia in the face with jellied donuts.
Is it starting to resonate?
OPEC isn't cutting supply. Iran is ADDING supply. Russia is operating at peak capacity with zero plans to slow. By my vantage point, the only major oil producing nations that will end up on the receiving end of a giant fucking L are the United States and Canada. To that point, in order to cut production, companies must go bankrupt. When that occurs, losses for the debt associated with those companies will be around 80 cents on the dollar.
At any rate, crude is trying to rally here, on news that we added 'just' 2.1 million barrels of crude to storage for the week, upping our stockpile to a mere 538 million fucking barrels of crude.
Our main storage hub, Cushing, OK, is just about full–dangerously close to being at full capacity. As a point in fact, we've never had more oil at Cushing than we do now.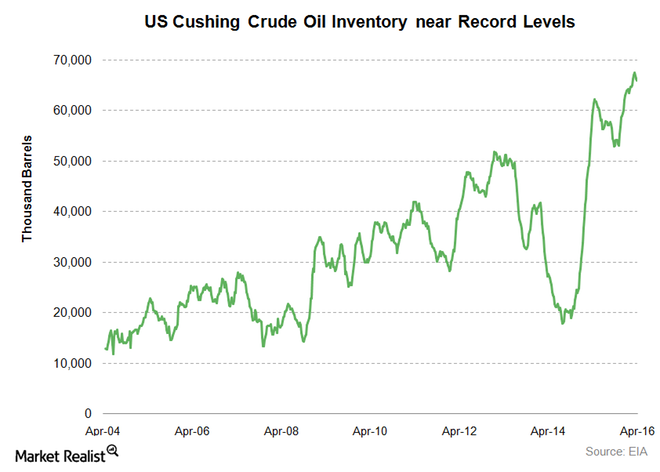 Capacity is 73 million barrels.
Go crude!
If you enjoy the content at iBankCoin, please follow us on Twitter