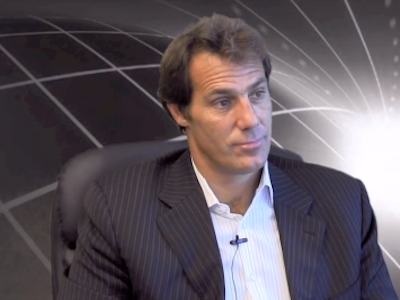 Dave Dewalt, Huge Asshat Award Winner, ceo publicly traded time bomb, FireEye
I know it's early in the year and there will be plenty of gents worthy of this distinguished award. However, it would be impossible for anyone to steal this guy's thunder inside of the next 7 months of 2014.
Introducing, Dave Dewalt, CEO of publicly traded time bomb called Fireeye, Asshat winner.
Let's go over a series of events that has led Dave to this post.
3/3/14– FEYE is offering 5.582 mln shares of its common stock and selling shareholders are offering an additional ~8.417 mln shares (85.64 )

3/5/14– FireEye (+3.5%) makes new all time high — FBR raised tgt to $105 this morning — co is expected to price 5.6 mln share offering THursday night (91.27 +2.98)

3/7/14– FireEye prices follow-on public offering of 14 mln shares of common stock at $82.00 per share by co and selling shareholders (89.55 ) Of the shares being offered, 5,582,215 are being offered by FireEye and the remaining shares are being offered by existing stockholders.

3/19/14– FireEye showing early weakness; note that IPO lock-up period expired today (73.50 -4.25) The stock has pulled back ahead of the lock-up expiration, -23% from its early March highs, but the stock is still up 265% from its initial IPO pricing of $20.00 (stock opened for trading at $40.30 on 9/20/2013).

4/10/14– Cyber Security stocks getting hit following Imperva (IMPV) warning as tech/momentum stocks pare this week's bounce (29.11 -20.62) IMPV is down ~42% at a 17 month low after lowering Q1 guidance.

4/22/14– Fireeye (FEYE) field for a ~13.28 mln share common stock offering by selling stockholders.

 5/6/14– FireEye reports EPS in-line, beats on revs; guides Q2 EPS below consensus, revs above consensus; lowers FY14 EPS below consensus, raises FY14 revs in-line (37.13 -3.10) Reports Q1 (Mar) loss of $0.53 per share, excluding non-recurring items, in-line with the Capital IQ Consensus Estimate consensus of ($0.53); revenues rose 160.6% year/year to $74 mln vs the $71.66 mln consensus.
Co issues guidance for Q2, sees EPS of ($0.63) – ($0.58), excluding non-recurring items, vs. ($0.51) Capital IQ Consensus Estimate; sees Q2 revs of $89-91 mln vs. $87.71 mln Capital IQ Consensus Estimate. Q2 Guidance: Total billings in the range of $108 to $112 million. Gross margin in the range of 68 to 70 percent.

Co issues guidance for FY14, lowers EPS to ($2.30) – ($2.10), from ($2.20) – ($2.00) excluding non-recurring items, vs. ($2.04) Capital IQ Consensus Estimate; raises FY14 revs to $405-415 mln from $400-410 mln vs. $406.96 mln Capital IQ Consensus Estimate. FY14 Guidance: Raises total billings to be in the range of $550 to $570 million from prior guidance of $540-560 mln. Gross margin in the range of 70 to 73 percent.

First quarter billings were $99.2 million, compared with the previously issued guidance range of $84 to $88 million. Total billings included $26.1 million in product billings, $39.4 million in product subscription billings, $18.0 million in professional services billings and $15.7 million in support and maintenance billings.

In a separate release, FireEye announced the execution of a definitive agreement to acquire privately-held nPulse Technologies, a network forensics company. As consideration for the acquisition, FireEye will pay ~$60 million in cash, and issue ~$10 million stock consideration that is subject to the achievement of certain milestones.
I had to document the series of events that has led us to this point. The stock, mind you, is down over 60% since March! Dave, FireEye's CEO, bought a company called Mandiant. Very nice. Then, when the price was $82, he issued a secondary, JUST AHEAD of the expiration of shares in lock-up. This is a no-no, especially for new companies with weak shareholder bases.  Dave didn't stop there.
Shortly after the lock up period expired, their competitor, IMPV, warned, sending the stock careening lower by 42%. As CEO of a company in a similar space, and seeing your share price getting crushed on a daily basis, one would think Dave might take steps to protect his shareholders, no?
NO.
About 10 days after the IMPV disaster, Dave announced ANOTHER secondary. Keep in mind, this wasn't an effort by the company to raise cash. Quite the contrary. This was an offering to allow Mandiant insiders sell their stock! Unbelievable! He is truly a destroyer of shareholder confidence and value. Awesome stuff.
Hindsight is 20/20. But, as CEO of the company, Dave had to have known that his quarter was not so hot. Yesterday FEYE reported a disastrous quarter, missing EPS estimates by a football field. Did Dave announce a share buy back or offer some sort of soothing remarks in an attempt to stop the bleeding?
Of course not. He's an asshat.
On top of the earnings miss and horrendous stock activity, Dave announced ANOTHER acquisition, using $60 million in much needed cash and an intent to ISSUE MORE SHARES, to the tune of $10 million.
This guy is totally tone deaf. These events should be bookmarked and shared across universities around the world, as a lesson to future CEOs of what not to do. The wanton disregard for shareholders, the arrogance, the sense of entitlement, operating in a vacuum, all of these things make Dave Dewalt an asshat of supreme magnitude.
Seeing the shares of FEYE down more than 20% this morning, I think it's fair to say his job is in jeopardy, rightfully so.
Nevertheless, congratulations to Mr. Dewalt for this unprecedented accomplishment, in receiving an annual asshat award, even though we are only in the month of May.
Cheers!
If you enjoy the content at iBankCoin, please follow us on Twitter