***TRIAL MODE: ORBITAL SPACE CANNON SEQUENCE INITIATED***
Target: stealth
Galaxy: Milky'd Way
Time: 16:00
Previous Posts by The Fly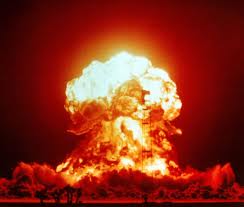 13 Responses to ***TRIAL MODE: ORBITAL SPACE CANNON SEQUENCE INITIATED***
Le_Fly , So unlike you; this post is so unlike you're usual Bullish banter, wheres the Beef? While we all appreciate your ramblings of well thought foresight, once again wheres the beef?
You gave me an F- on the blog review, and I respected that. Matter of fact, I still respect that, changes made. You are a well educated surgeon of the markets, and henceforth, I can only assume the Cannon referenced is of a Bullish predictable nature from you.
That's where you're wrong.
The OSC is an offensive weapon, developed by the folks at ibankcoin, for the sole purpose of warfare.
*Milky'd!*
hit south India first. Then The U.K. so they don't get ideas.
Washington first, please.
But not on the weekend, as all of the wankers are miles away.
Things were not so fresh for students in Pennsylvania's Beaver County, where a staff member from a doctor's office called a student at Ambridge High School to confirm an appointment. Getting the student's voicemail, which featured the theme from the "Fresh Prince of Bel-Air," the woman misheard the lyrics "shooting some b-ball outside of school" as "shooting people outside of school." She called 911, which forced the entire school district to go into lockdown for 30 minutes. Police detained the student for three hours, before determining it was all a misunderstanding.
A song ?
What a fucking idiot !
Social Security Penalty …….
5 years.
Everyone knows the words to Fresh Prince…lol…I can't believe that happened.
This is very interesting. For Metals to be in real demand you need China building like crazy and the Chinese using their profits from flipping homes, etc to buy cars., Plus Global Growth (which isn't around much). China Govt is gong to slap a 20% capital gains tax on any home sold and has gone all crazy on the requirements of buying a second home. So, the only end users in CHina may be the people using the stuff for financing (you know they also have created a Rubber Bubble with stockpiling rubber). In Nymph speak translation, if QE Claming ever stops or fails to work, there is NO demand for commodities in the near future and this is so beyond ugly…its so good to be back. Here is the link http://usa.chinadaily.com.cn/business/2013-03/02/content_16268517.htm
BTW I noticed today in my Junk email that Penny Pusher Tim Sykes was in Rome when I was. I had to click the link to see what video on Rome he had. He was out riding a Segway, roflol, the Top End Segway he explains… (roflol, he was PROUD of that), He was just out riding around the forum. He is so lame, who in the hell rides a segway around the forum? Oh, Oh btw there is a Small Church that no one really goes to near the Forum, it has Michelangelo's Moses and Chains from Saint Peter..not sure why so few people see it, I guess Segways can't go up the three flights of stairs to get there,lol.
If a country was going to start a war, what would it stockpile?
Copper? Rubber? Heavy metals and rare earths? Check, check and check again.
Would it also attempt to hack the living crap out of any government or defense related computer netverk it could pry it's way into? …..sorry, just got back from Austria…..
Why that would be a check mark again!
SAY SOMETHING
BRAAAAAAAAAAAAAAP!!!!
It is 1600, not 16:00