Beijing, China
If you are into industrialization, the above picture is the end result, particularly in Asia. Due to a perfect blend of not giving a fuck and greed, Asian cities are smog heavens, thanks in large part to horrendous emission standards. I know it's very uncool to kick Chindia in the nuts, while a perfectly good America is around to kick; but I speak the truth. Our enemies from Asia are DESTROYING the planet, one truck at a time.
The answer: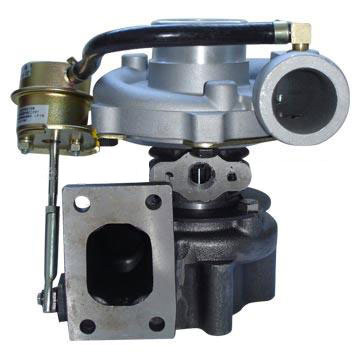 Cummins turbocharger
Ahhh, what a delight! Cummins is your play on rising emission standards, dictated by EU III and EU IV.
Here in the states, emission standards are being buoyed by Government stimulus, forcing truck fleets to upgrade their diesel engines or be eliminated. Starting 1/1/2010, a multitude of cities and states enacted new laws that will prohibit bullshit trucks. For example, the city of Oakland is prohibiting trucks made earlier than 1993 from entering their ports (get the fuck out of here!), unless they upgrade their fucking diesel engines of course.
Who benefits, you might ask?
Cummins Inc. [[CMI]]
Cummins is the premier play on the resurgence of the U.S. trucking fleet, most likely to occur in 2h, 2010. And, more importantly, they derive 25% of their profits from Asia.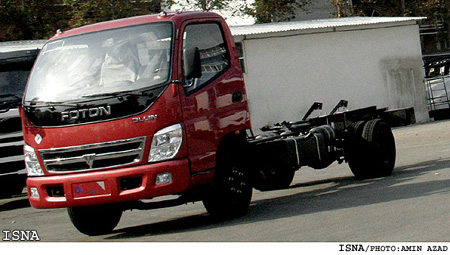 Think bullshit Foton light truck
Recently, Cummins inked a deal with Foton for 400,000 engines or 20% of China's light truck market. And, they have a deal in place with medium-heavy truck maker, Dong Feng, where they own a 20% stake in the joint venture. According to estimates, the company should earn $3.65 in 2011, based on a U.S. truck order recovery and Al Gore pressing his boot heel on foreign nations to upgrade their smog machines, in an effort to kill less people via egregious air pollution.
Tag a 20 multiple on $3.65 and you have a $73 stock price inside of one year, aka 55% higher from here.
If you enjoy the content at iBankCoin, please follow us on Twitter