If you were concerned about inflation yesterday, you should be shitting your pants today.
Check this out.
Natural Gas +8.2%
Copper +8.1%
Silver +7.7%
Zinc +7%
WTI +5%
Platinum +5%
Aluminum +3.8%
Gold +3.3%
ORANGE FUCKING JUICE +2.6%
Sir — are you interested in crashing the economy or not? We jimmied +400 on the Dow and +130 on the NADSAQ, with euros surging ahead by 2.2% and the US 10yr +5bps to 4.17%.
WHAT?!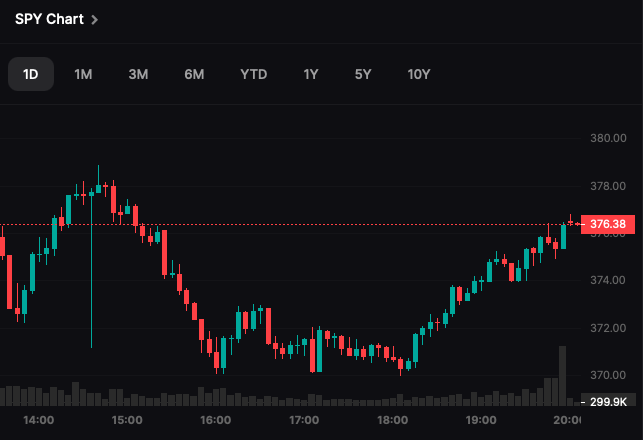 The market had no fucking idea what it was doing today, surging and then collapsing and then surging again.
On top of that, we had a slew of stocks getting poleaxed and ripping the faces off shorts at the same time. Check this out.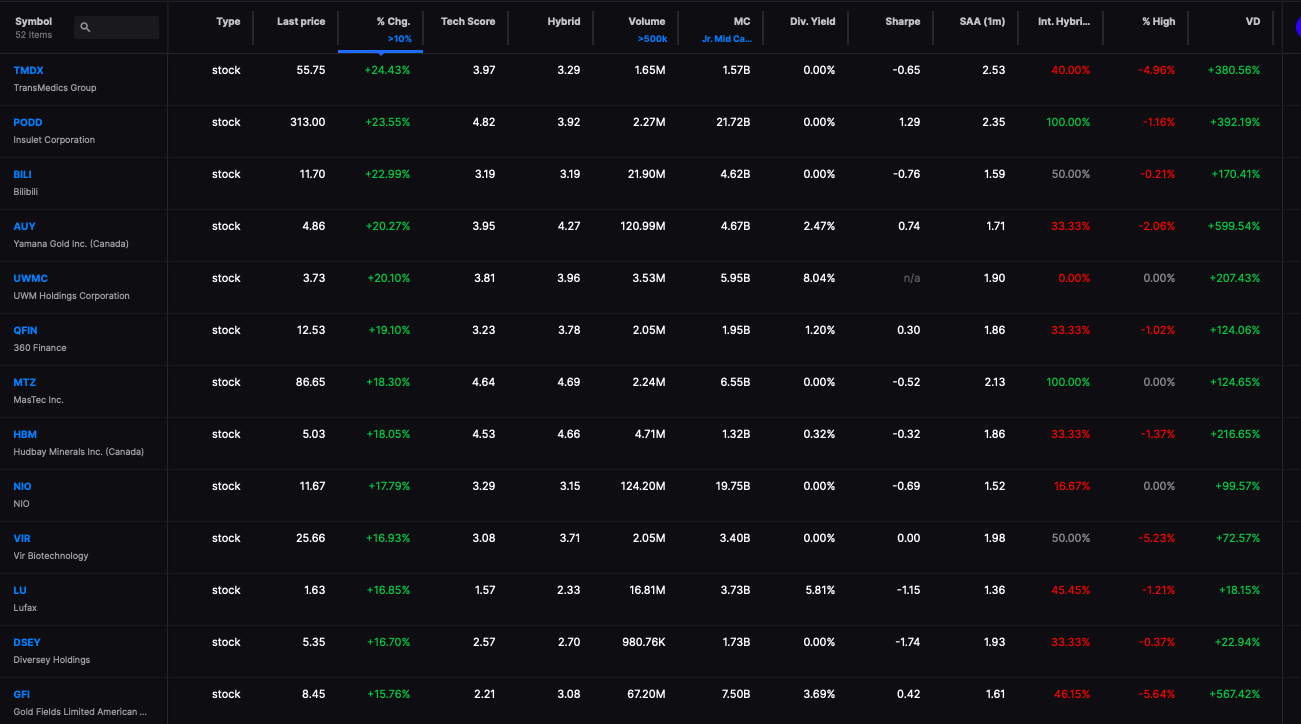 52 stocks up more than 10% (data via Stocklabs)
What the fuck was that all about?
The short answer is no one knows or people are truly this stupid as to front run the RIGGED US elections. If anyone thinks the elections are real — please step forward. They've been rigged since the days of George Washington and rigged even more with arch comic book criminals like Hillary Clinton and Jim Cadaver Biden taking up space.
On the other hand, 'tis November — the month of meat and gravy. Markets like to rally this time of year. Very festive.
I closed +111bps for the session, trading to and fro. I am heavily hedged into Monday.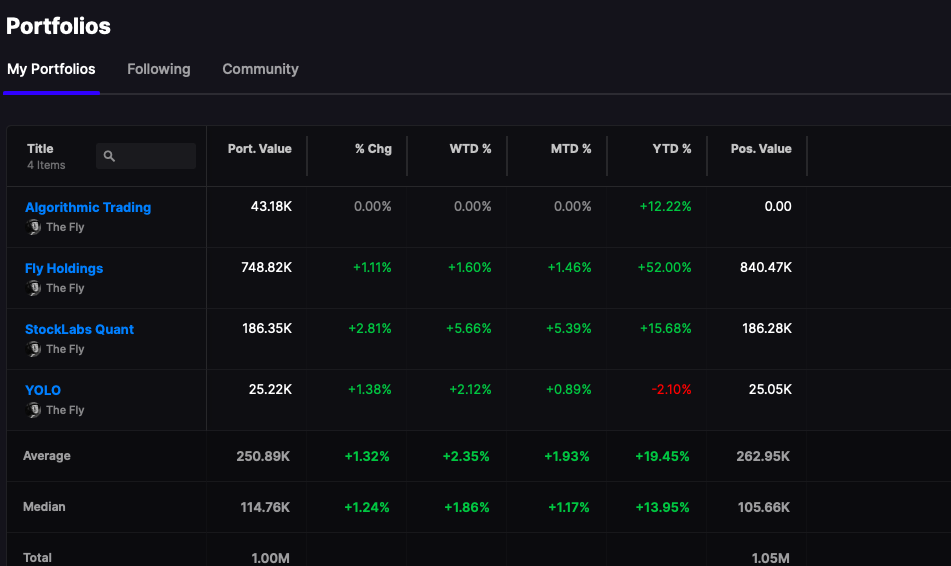 Comments »