Ethereum had a monster move over the weekend, likely due to the coincidental craze in NFTs. The notable news was Gary Vaynerchuk stepping in for a crypto punk to the tune of $3.7m. I know, I know. Nevertheless, this purchase has gotten people excited about the space again. With ETH above $2600, I am not complaining.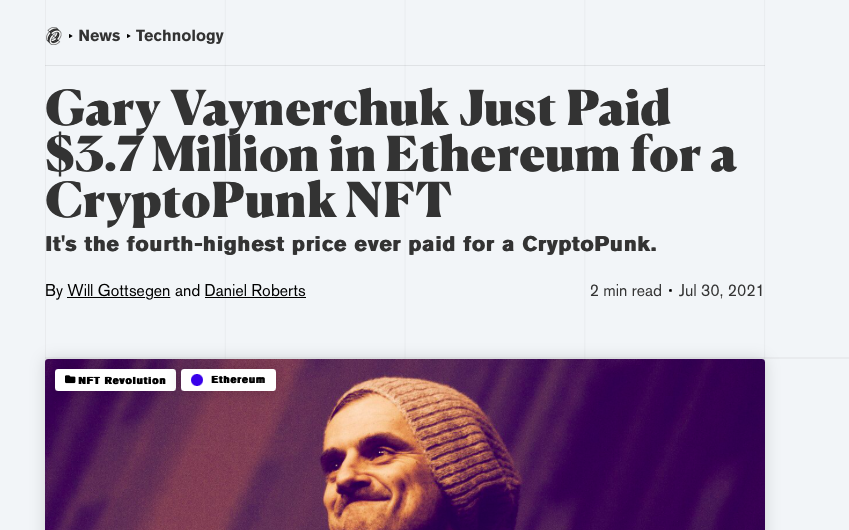 I am playing the NFT boom in the stock world via TKAT. There are a slew of them to play, such as PLBY, OCG, DLPN and HOFV to name a few. The point here is to catch a wave and move on. Barely anything I trade I am loyal to or believe in a long term time period, with exception to stocks like CELH and YOU.
Early going markets are strong, fairly broad based rally that has potential. I love the fact cryptos are popping and I like the fact Chinese stocks are up alongside NFTs and certain EV stocks. All of the risk on sectors appears to be going, so hopefully we can enjoy a fruitful August as opposed to the very arid and salty July.
Comments »