I very good day to you Sir!
I write to you now with immense pleasure, having now seen once again my crystal ball has crested my accounts and swelled my purse (PAUSE) to new recourd highs. It would please you to know that I am now up 10.2% for December, up nearly 63% for 2022. All of my trades, every single one of them, posted in real time inside the hallowed confined of Stocklabs. Once upon a time I gave my picks away here for free; but have since grown to understand that giving them to you here, on the free site, is like throwing them away.
They're for closers only.
The secret to my success is simple: I draw lines on paper and the charts simply do exactly what I tell them to do. I position ahead of time and makes the money.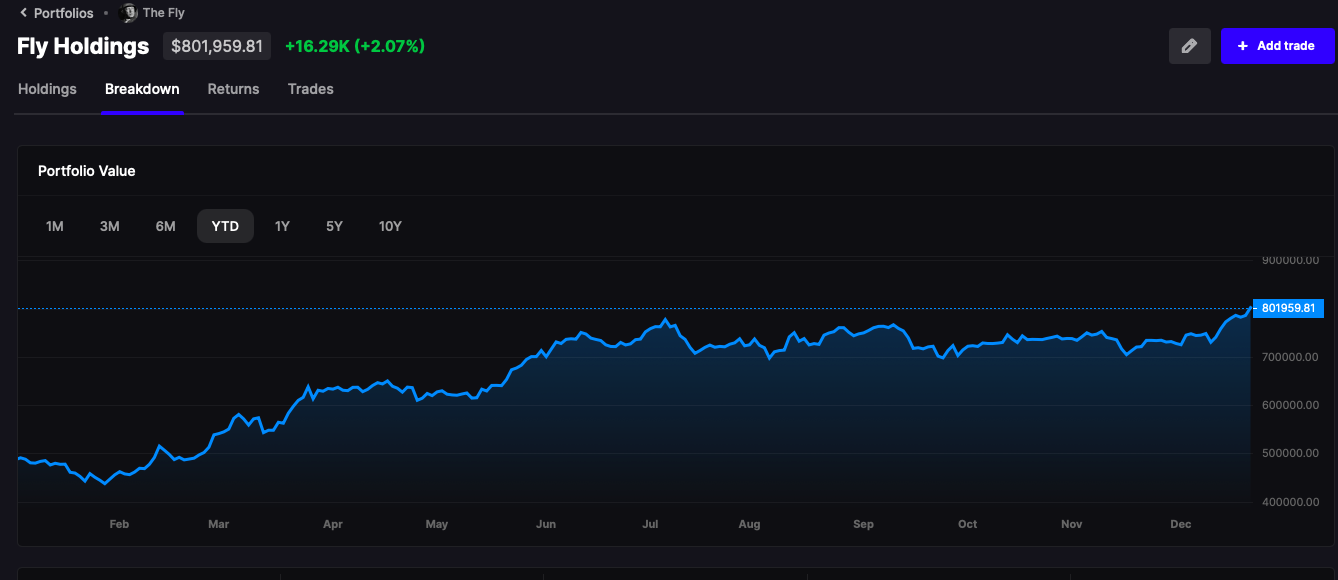 A stupid man will show you the chart above and highlight the fact that I started that account in 2020 at $100k and say some shit like "if I can do it, so can you." But the fact of the matter is, I am inexorably better than you, as an investooor, in virtually all aspects of this game. I have natural talents that lend to my success and I have been trading more or less since I was 10. Whilst the lot of you were at home playing video games like nerds, I was teaching myself about stocks. That's who you are and this is who I am, pal.
Comments »