The trans people at the Federal government keep trying to get away with it — but they've been apprehended and will not be let go. The payrolls report was a scam, has been a scam since 2020, and that's all there is to it.
Note that every single monthly report since 2020 has been REVISED lower. Zh has the full rundown.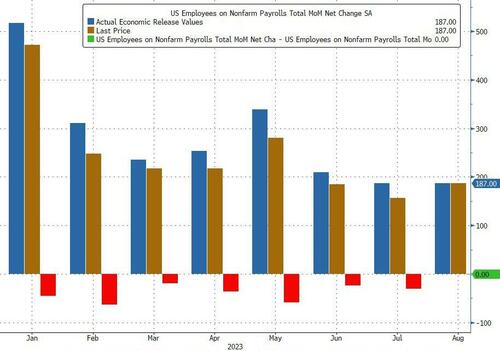 Sadly, there's not much to do with information such as this, but lament about it online to a blind and deaf audience. Markets are somewhat fucked this morning, with a large move higher in yields and a collapsing of stocks at the open. I was fortunate to have runners in my quant, up nearly 150bps. That account and my trading are now 100% cash. I will make my monthly quant allocation after 12pm.
As for the balance of the day, you will have to contend with buying stocks as rates surge — something extremely retarded. For this alone, I want no part of it and might not do much today.
If you enjoy the content at iBankCoin, please follow us on Twitter