Ahead of tomorrow's CPI data, traders fucked off and sold their wares. But to believe this only happened due to a pending inflation datapoint is folly. Take a look around. The market has become a fucking graveyard for post earnings debacles, case in point today's cataclysmic 24% drop in SMCI.
Will the CPI come in hot?
Who gives a shit? A low CPI has already been factored in and only a surprise to the upside stands to truly fuck us with MOAR FOMC rapings.
Here is the more relevant story — a broken trend line suggestive of looming and debilitating collapse of equity prices.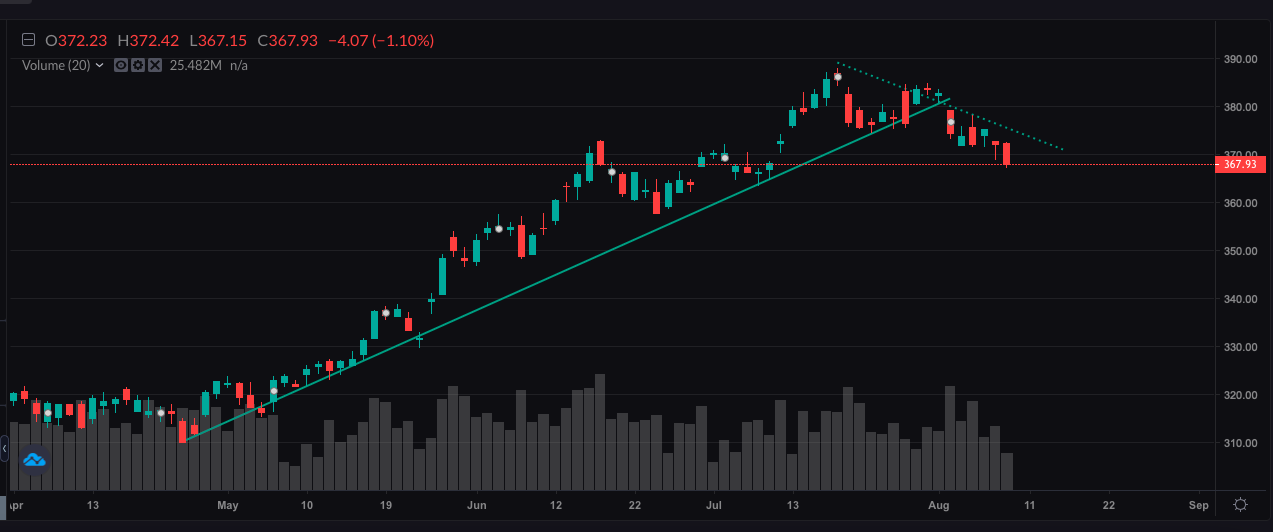 We may very well remember these slow afternoon drawdowns in the summer of 2023 as the precipice of what was to come — the inevitable and determinate catastrophic declines to come into the cooler climes and hotter times.
If you enjoy the content at iBankCoin, please follow us on Twitter