The SPY was down 20%, but the story was much worse on a sector by sector basis. Although tech held up relatively well, posting a loss of only 22%, most stocks dropped by 40%. Some of the more severe industries hit hardest by the collapse in crude and quarantine dropped by 75%-90% of its value — teetering on bankruptcy.
Oil dropped 70% and the world as we knew it changed, seemingly overnight due to a BAT SOUP virus that has since gripped the world, plagued us with death and mayhem — pushing western nations to the brink and forcing central banks to intervene on a scale never seen before. The stimulus coming into the economy, as a result of this new born crisis, will likely top $10 trillion before it's all said and done. The Fed has declared to have "unlimited money" to fight the deflationary scourge. One would surmise, seeing all of this printing, that gold would trend higher. Gold itself moved higher by 4.5% for the quarter, but the miners caught a battle-ax to the cranium, lower by 20% for the year.
Part of the reason is due to mine shut ins, which limits the profits and viability of miners. Retail foot traffic, according to Cowen, is down 97.6% year over year. Thus far, nearly 200k people in America have been afflicted with COVID-19. I lost my Uncle to it last night. More people have been lost to this than on 9/11, yet many still believe it to be a joke, since we're living in an era of disbelief.
I have deep concerns about the future of the global economy and pecking order. These types of declines usually precede depressions. Goldman BallSachs is forecasting a staggering -34% decline in Q2 GDP, with 15% unemployment. They're also projecting a +19% jump in GDP, largest on record, based upon the idea that everything will go back to normal. That's the big bet here, isn't it?
Leverage loans and high yield CLOs were blown the fuck out for the quarter. The S&P LSTA Index hit a low of -22% for the year before recovering half its losses in recent weeks. We've been on a nice roll the past week or so, up nearly 20% from the lows. Stocks like BA higher by 50% the past two weeks, but down 55% for the year. The chop has become untenable for some. The decline has dragged in all sorts of unsavory people into the market, persons of low information trying their hand at trading emboldened by the belief that what goes down must come back up. Dave Portnoy comes to mind with that, tossing $3m into the market for all to see him trading in real time, carelessly tossing millions of dollars into a single trade and declaring himself a genius after closing out a 1% return.
Life as we knew it changed. Since it happened so fast, we still believe it can go back to the way it used to be. But can it? Will people go back to cruises and PACK TIGHTLY into concerts anytime soon? I suspect it will take years to get back to January of 2020 and I am preparing for that eventuality. I cannot find a steady source of toilet paper and papered towels in North Carolina, a state with only 1,500 infections and a handful of deaths. These aren't normal times and the damage done to the crude sector is bound to have deep and everlasting effects on many states dependent on oil money. Wyoming Asphalt Heavy Sour traded at NEGATIVE 19 cents a few days ago and is now worthless. Many landlocked crude prices in America are 50% below WTI spot. This is an industry that employs over 10 million Americans. We were the largest producer of crude in the world.
Bonds have been a safe haven, specifically treasuries, with the 10yr at 0.68%. But this drop hasn't translated into a drop in mortgage rates, since the mortgage industry blew up amidst unprecedented margin calls. The corporate bond market has recently recovered since the Fed started to buy everything and we've seen RECORD issuance in recent days. But without the Fed, it was in free fall mode — with the LQD hitting a low of $105, presently trading above $124. High yield ETF HYG hit a low of $67, now trading at $77 — hasn't done as well as LQD because the Fed can only buy IG.
I closed out the quarter +100% on my trading account, thanks to monstrous wins in virus stocks and a sundry of timely in and outs that pretty much marked the best trading in my career. I have recently struggled with some trades and have taken some losses. I am presently very long and in the worst sectors — hoping for a bounce. I say "hope" because  it's an extension of my intuition. My retirement account is still 100% cash and I might've pulled the trigger too soon on that — but I feel more comfortable this way — being in complete control to make changes on the go.
Q1 is in the books. I hope you survived it. If you didn't, you'll be shining my shoes before long.
NO BOOZE, NO CARBS. NOTHING. STEEL YOURSELVES MEN for the fires are here and they're burning bright. Be on point for we can turn lower or higher on a drop of a dime.
Data dump for Quarter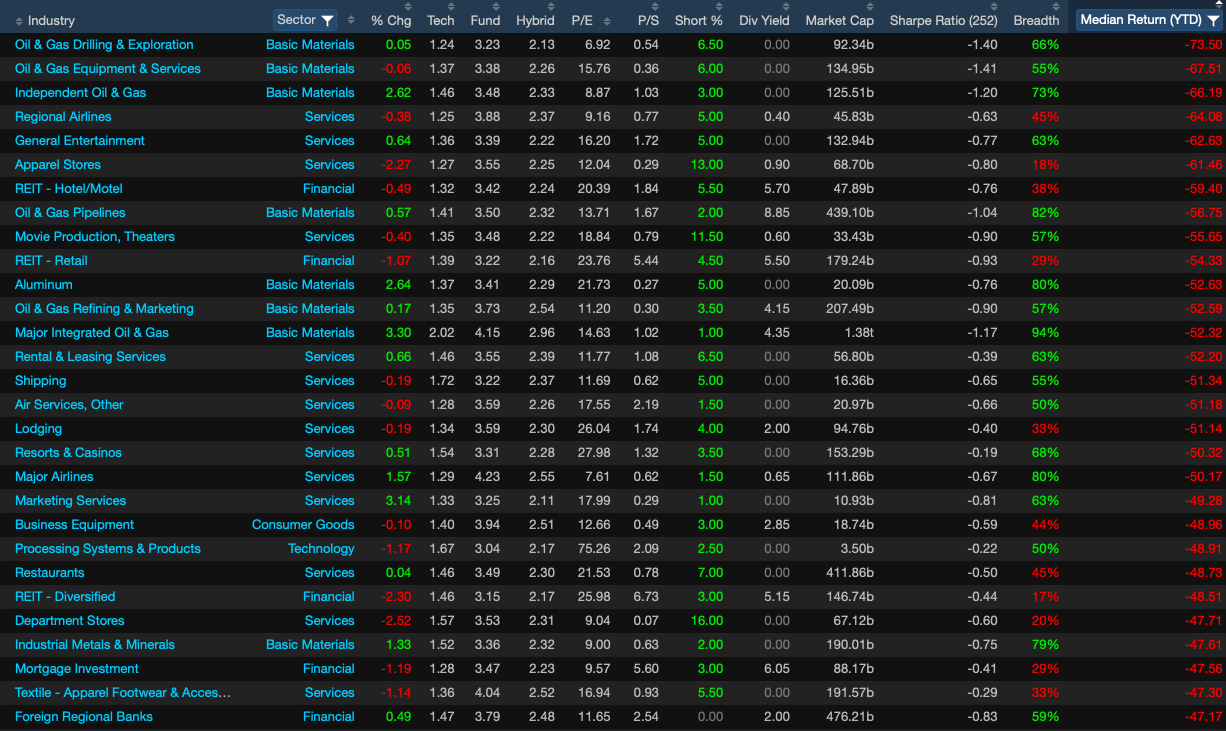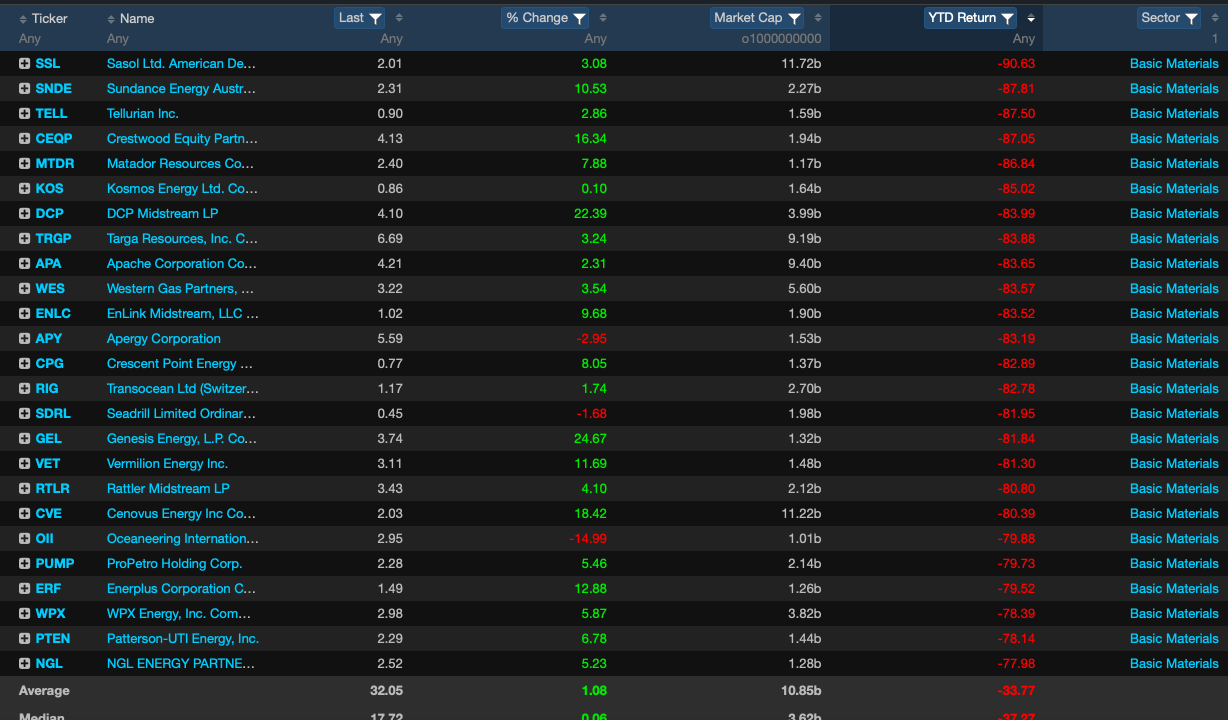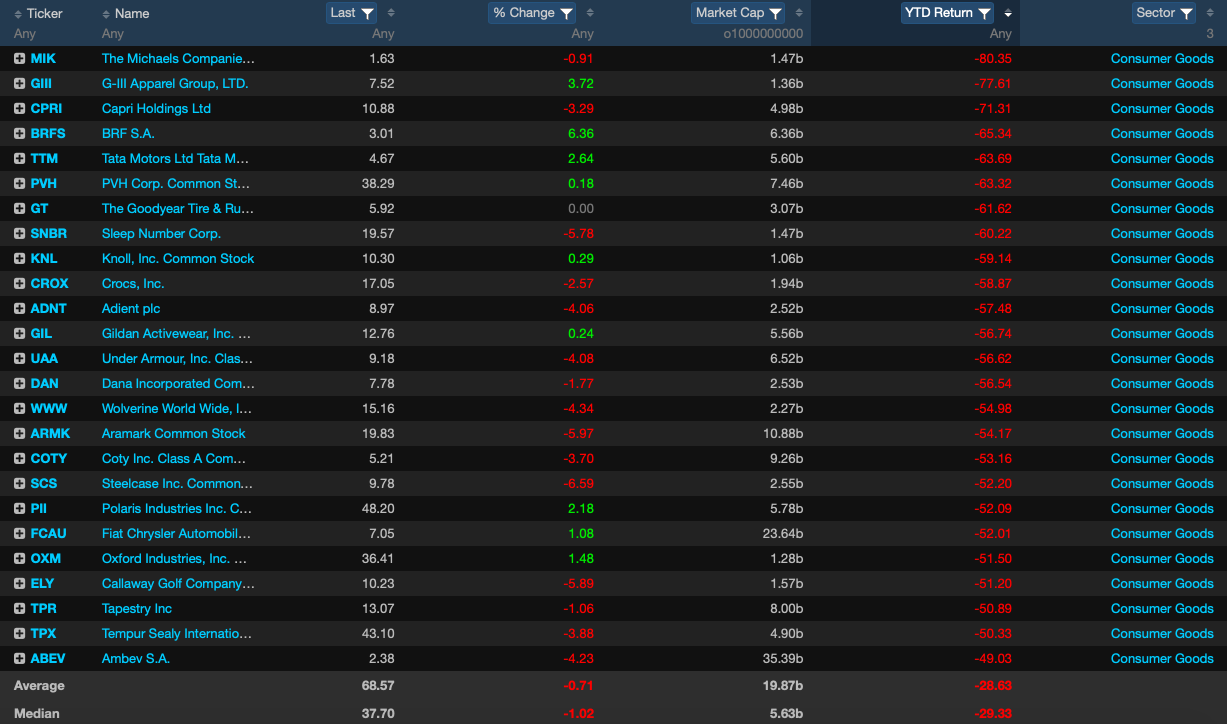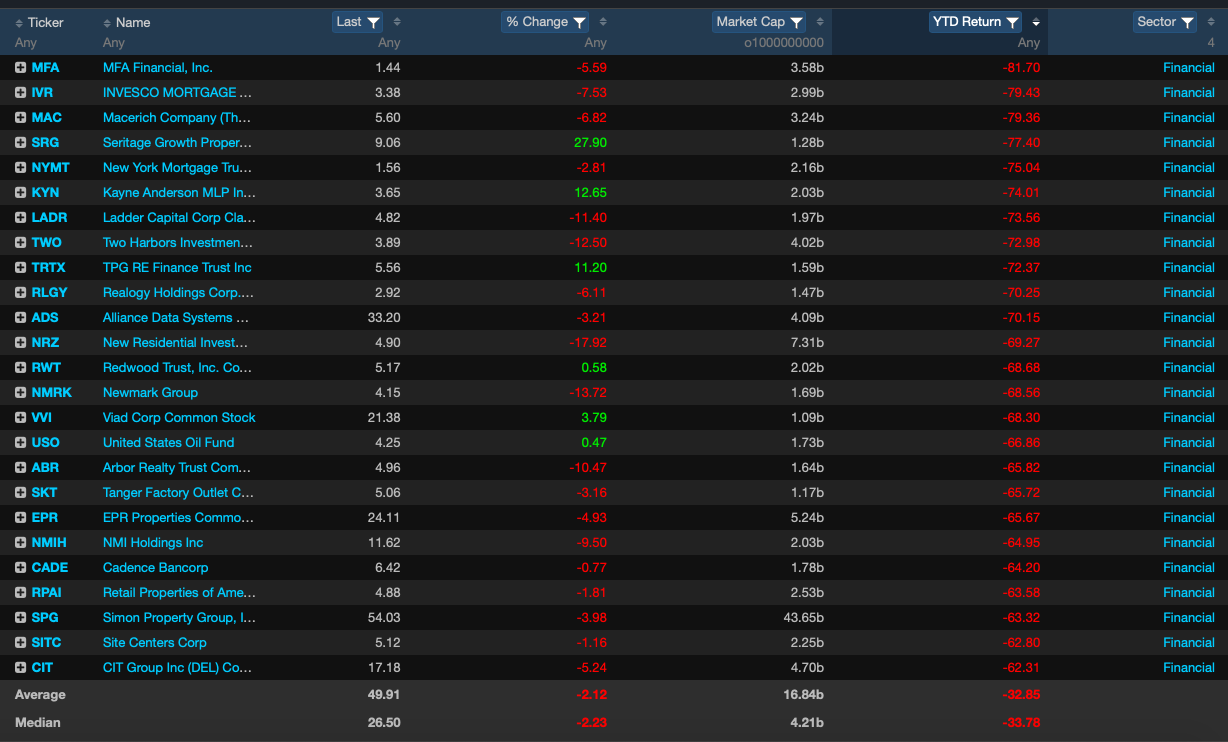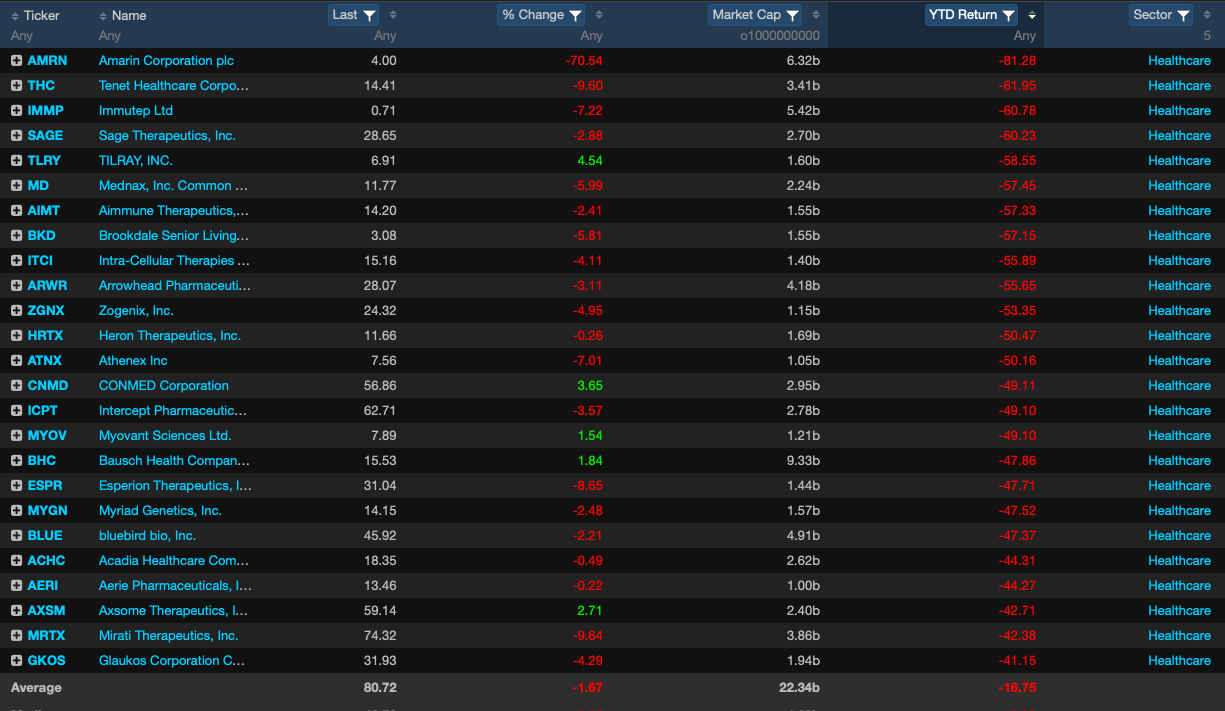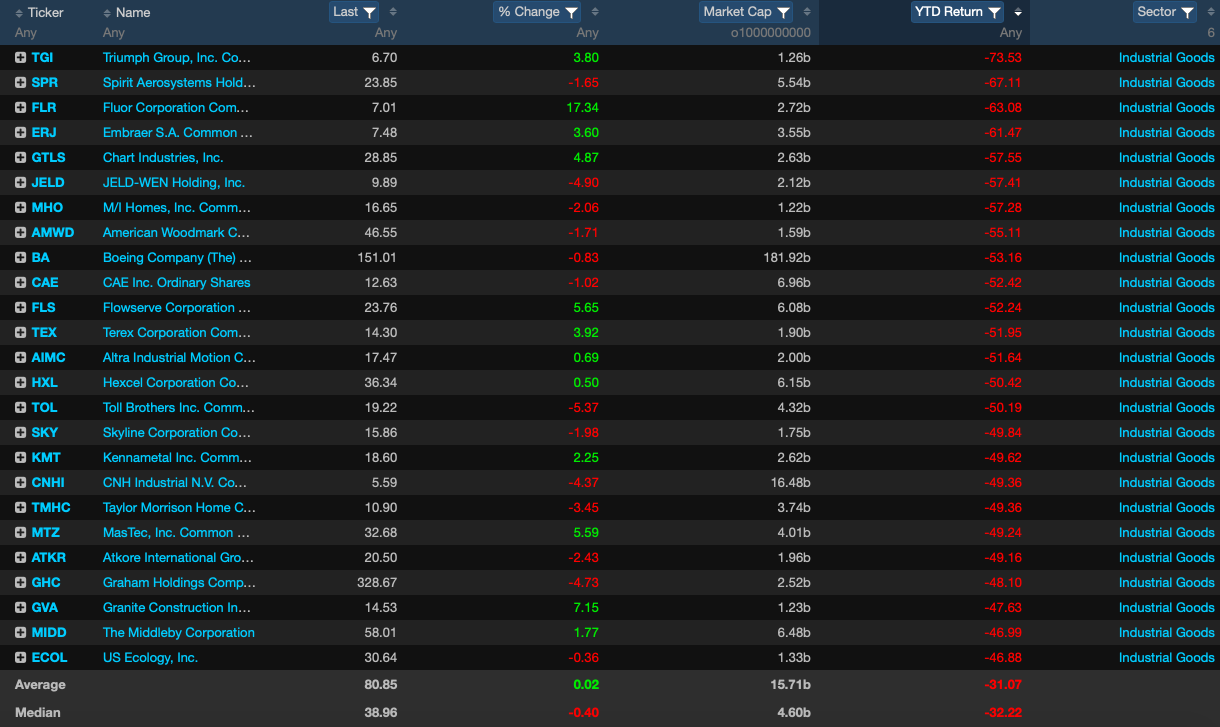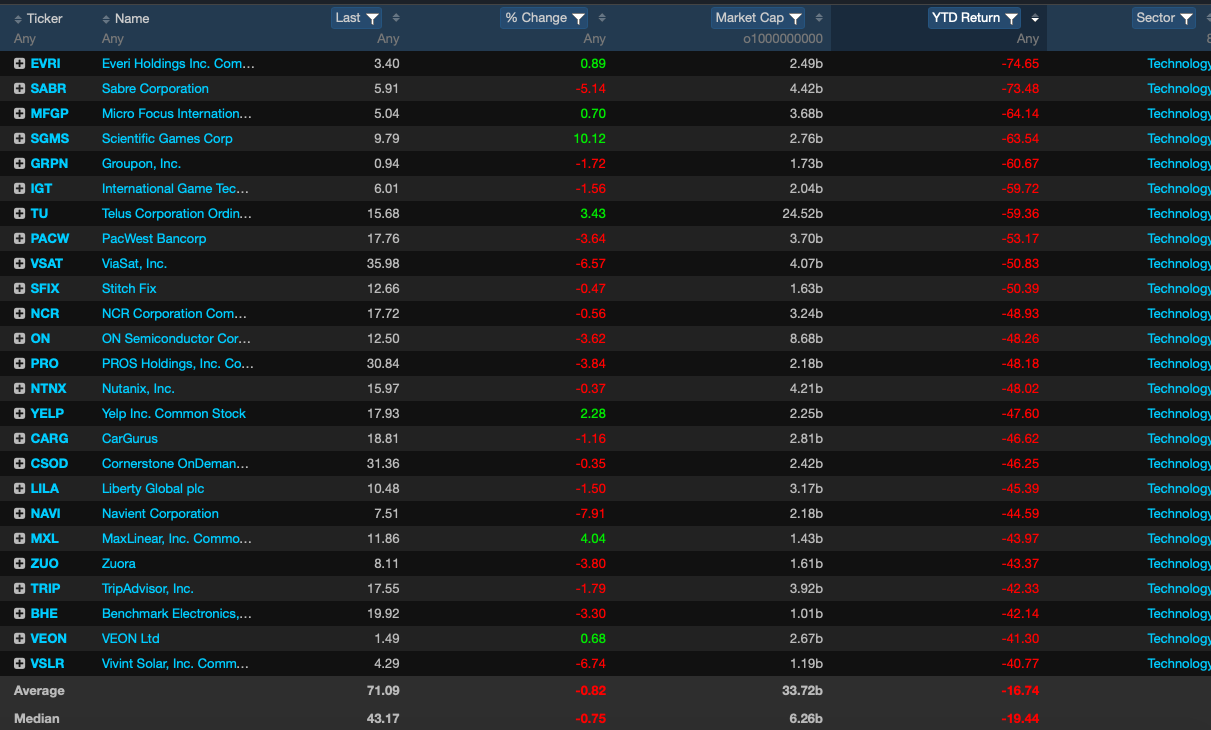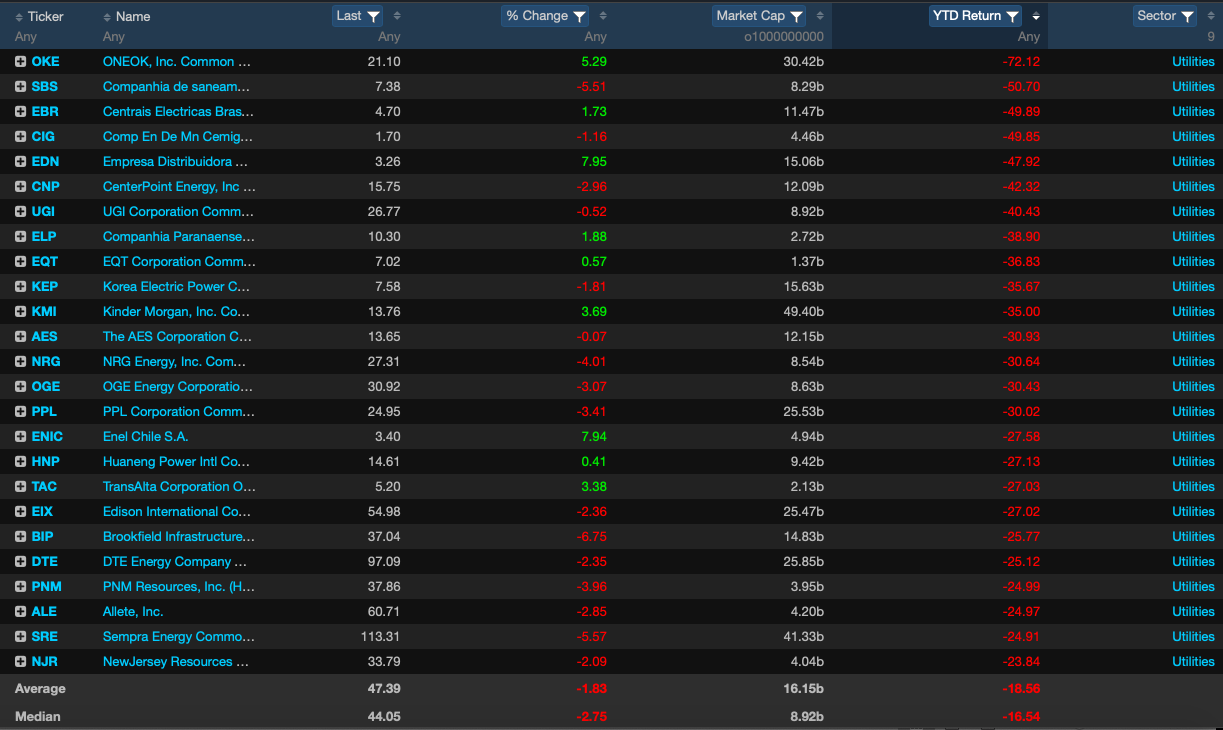 Market cap over $5b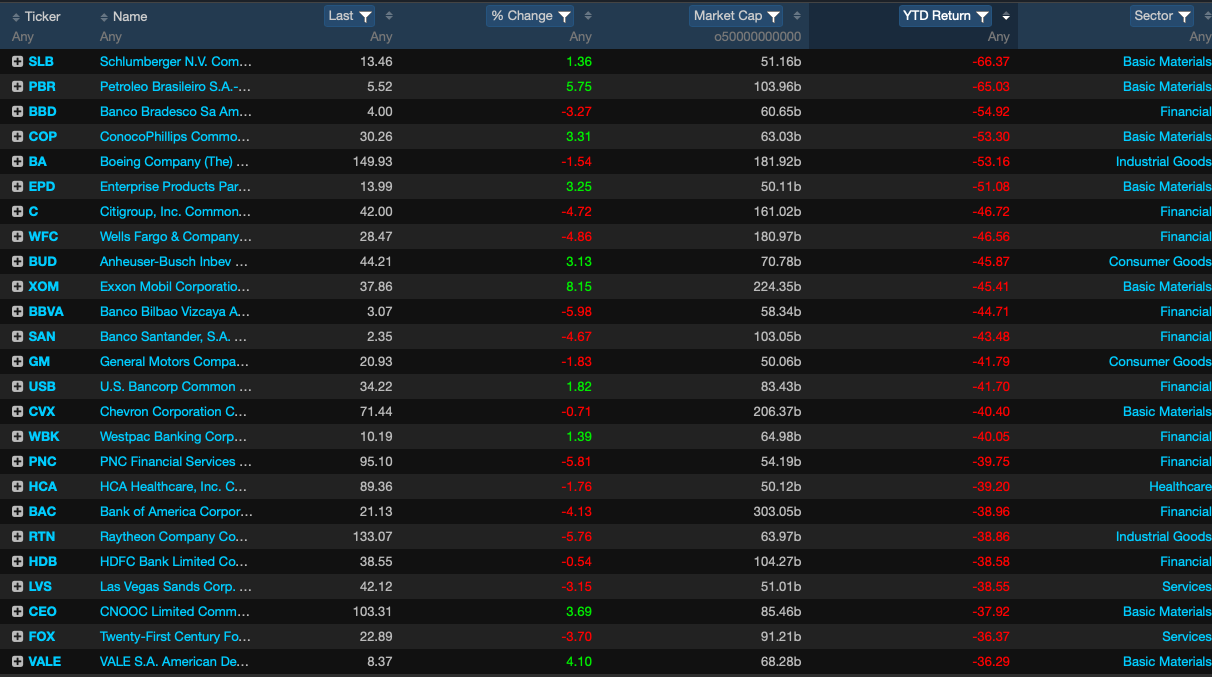 Market cap over $100b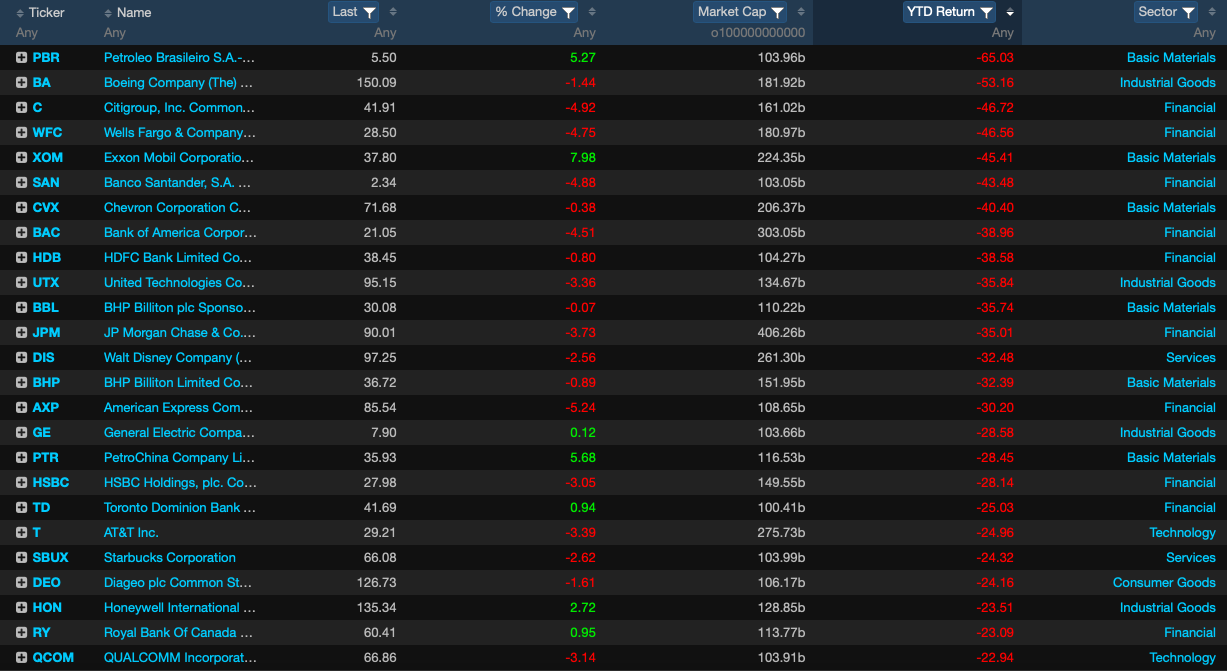 Up for quarter, market cap over $100b

Virus stocks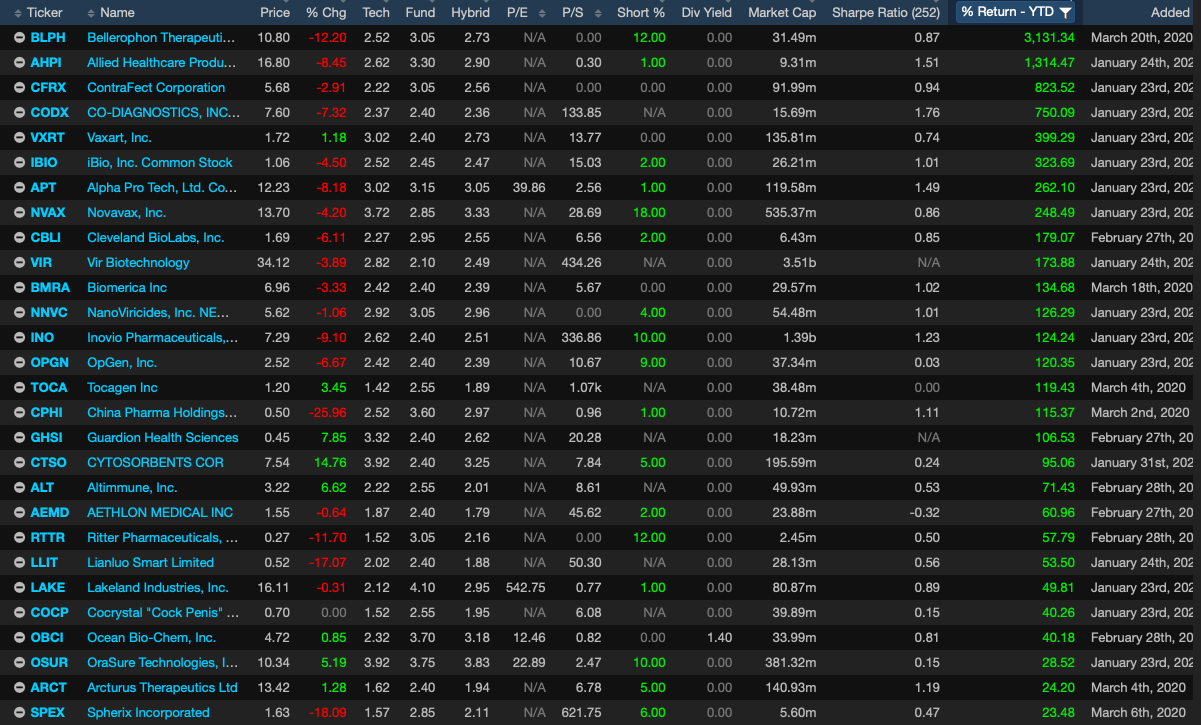 Corona Fears Index, Exodus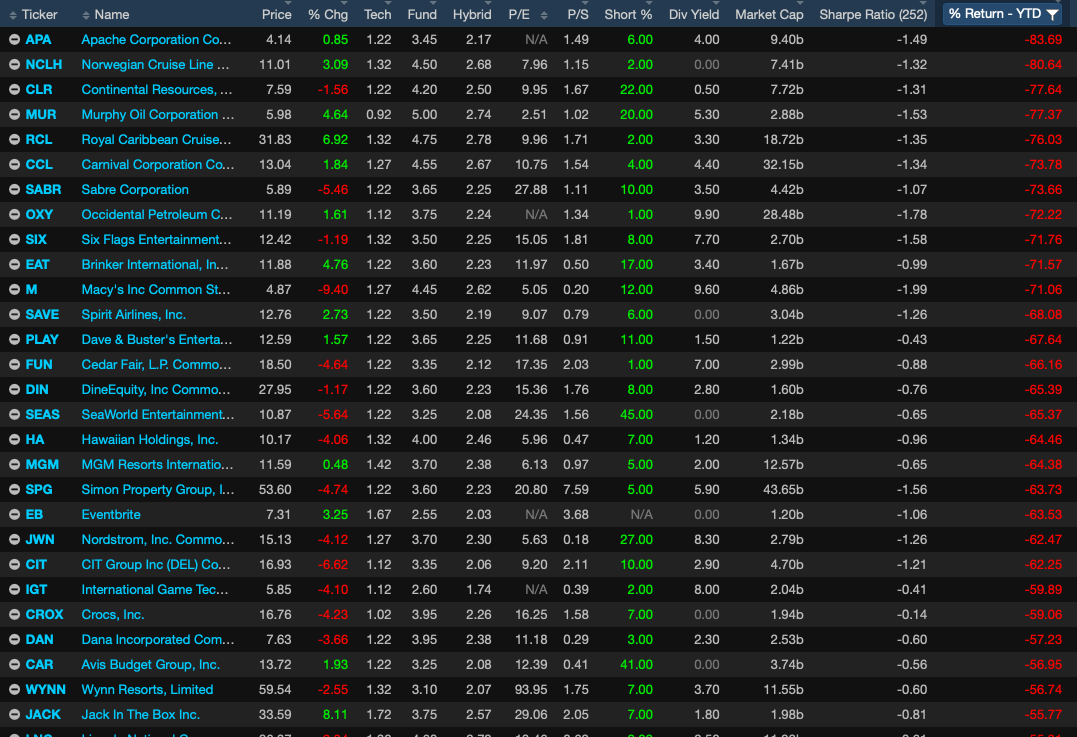 Best Industries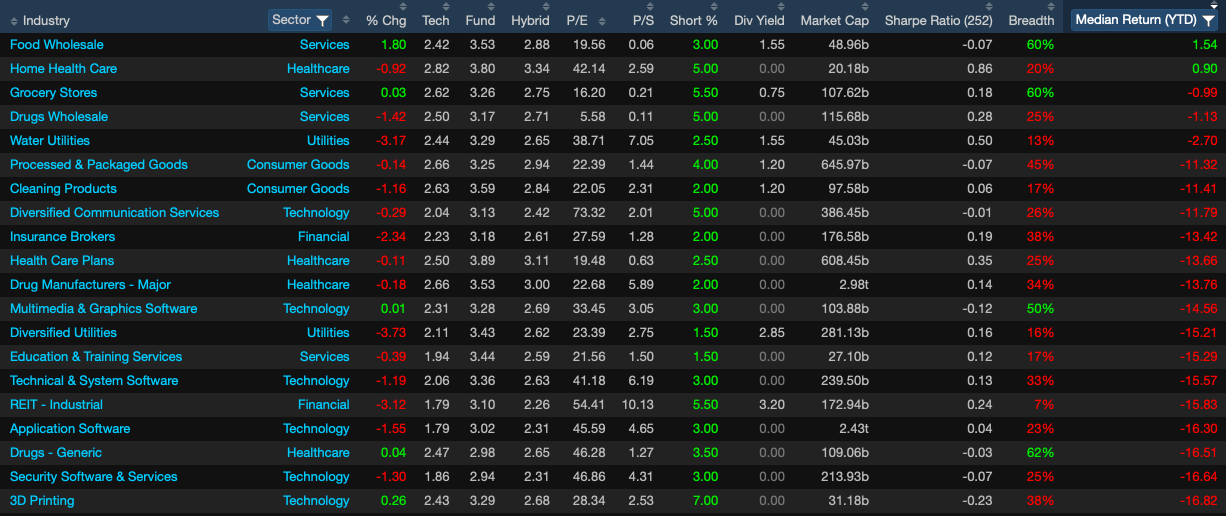 If you enjoy the content at iBankCoin, please follow us on Twitter