For the first time in my son's entire life — he took an interest in the stock market — texting me about some new free game that EA launched, dubbed Apex Legends. He said it was becoming more popular than Fortnite. He said, the stock might want to 'barrel' higher, even.
According to nerds, Apex is now at the top of Twitch viewing channels. For those unfamiliar, this is where nerds pay to see other nerds play video games and donate money to them to boot. Some of these nerds make millions of dollars via Twitch — an Amazon company.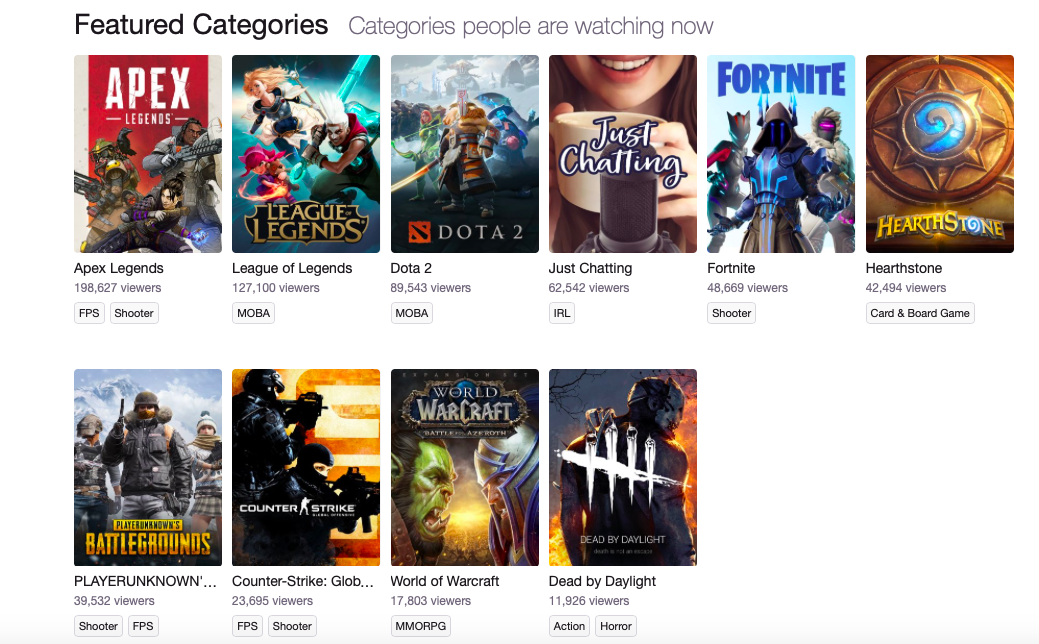 Since its announcement and release on February 4, Apex Legends has consistently been on top of the Twitch viewing chart, drawing in numbers that have been way higher than Fortnite's over that same time span.

Despite having over 600,000 less total hours streamed than Fortnite in the past seven days, Apex Legends incredibly has had almost 11 million more total hours watched.

Apex had an average viewership of 183,089 over that time, nearly 70,000 more than the 115,947 average viewer count of Fortnite.
As of three days ago, Apex had over 10 million downloads for the free game. This is significant because it smashed Fortnite's record to pieces, accomplishing the feat in just 3 days — where it took the very now unpopular Fortnite two whole weeks to achieve.
Apex Legends, a game from Respawn Entertainment, is a free-to-play game, similar to Fortnite, the popular game that has rocked the traditional gaming industry this quarter.

Apex Legends' quick traction shows some traditional players are beginning to catch up to the free-to-play, battle royale genre of gaming popularized by Fortnite.

A note from KeyBanc Capital Markets published Friday said it took Fortnite two weeks to gain 10 million players, though it said, "It's unfair to compare the two, because the market for battle royale was clearly very different 12-18 months ago, but regardless,10M players is quite an accomplishment."
Shares of EA are higher by 3.1% in the pre-market.
If you enjoy the content at iBankCoin, please follow us on Twitter