Fuck off CNBC. I don't care what Jim Chanos is shorting. Also, I don't care, at all, what Coca Cola is doing. I hope that company dies in a fucking fire.
I thought I was being edgy when I bought TVIX today. I made it a large position and two hours later sold it for a 4% loss. This is an ordinary routine of mine, losing large sums of money in VIX products. God knows why the fuck I keep doing it, when the odds of winship is effectively zero.
My GE position purchased today — DOWN.
Most of my tech stocks purchased yesterday — DOWN.
My only respite was gold and gold miners. They did well, but I'm getting impatient and I am sick and tired of being led by the nose into vats of acid. I am sick and tired of trading poorly and limiting my experience to small sums of dollars. I've been heavy cash for more than a month and it has saved me countless dollars; but for the love of Christ — I am built to trade fast and with energy, and without fear. I need a direction. Listen to me now — I NEED OUT OF THE FAGBOX now.
The small caps are below trend line and on the precipice of a large leg lower.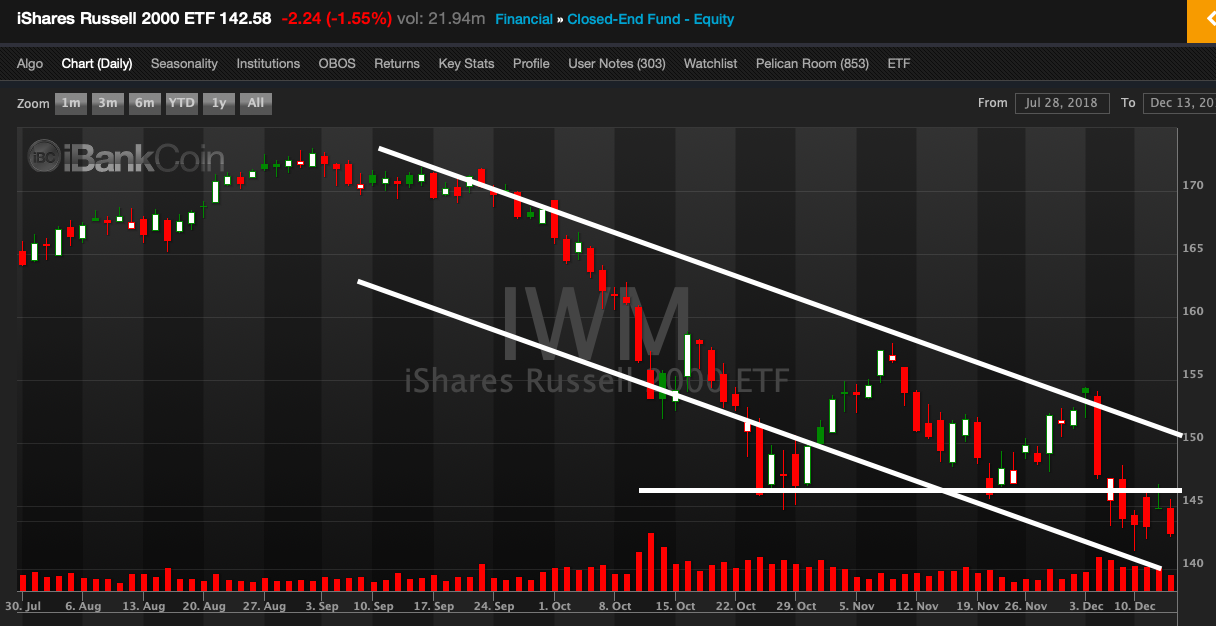 If you enjoy the content at iBankCoin, please follow us on Twitter