SIRS —
I AM FLAT FOR THE SESSION, a great accomplishment considering I am bedraggled by SQQQ as a 25% holding of mine. I should've sold when we had that one red candle this morning but I didn't so now I sit and wait for the late day sellooooors to appear, those who are scared to hold over the long cold and dark weekend.
Let me remind you, MONKEYPOX is on the loose, with Spain finding another 14 ill from the disgusting disease.
LOOK AT THOSE FUCKING POX STOCKS GO.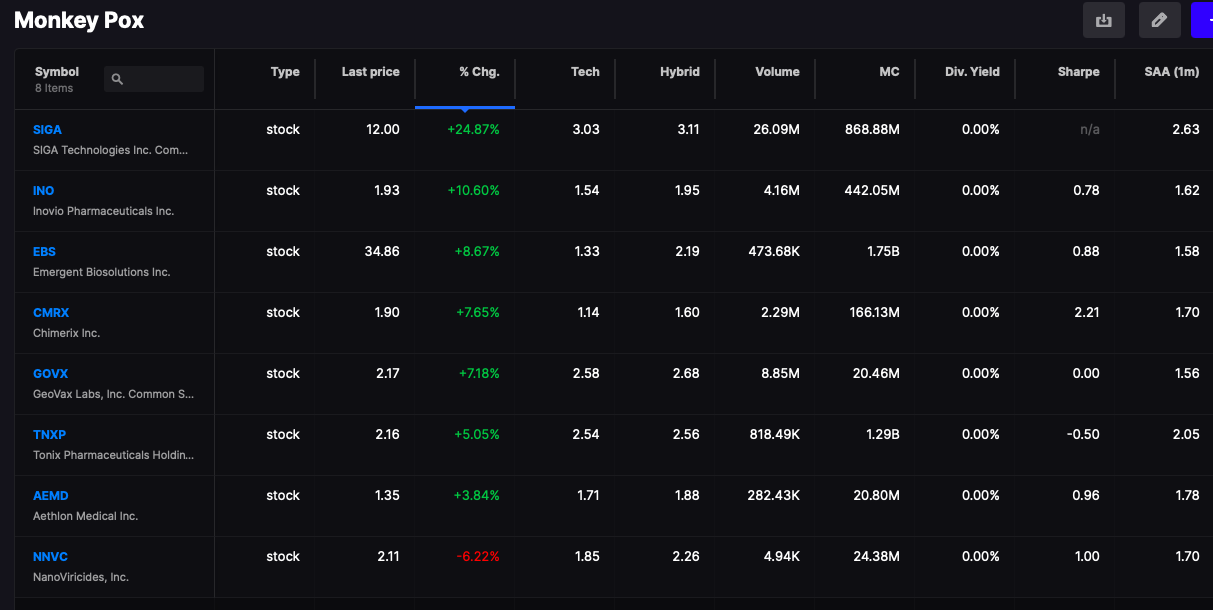 Aside from that, I am 25% cash, 100% balls and cock just trying to chisel out a path towards green today. Although markets look good right now and the bears are caught off guard with this up week, I'd like to remind all of those reading that Russia is winning the war in Ukraine, the US is in recession, the housing market is going to blow the fuck up soon, inflation is a permanent fixture now that we sanctioned ourselves to death, America is a mentally deranged nation of drug addicts and users, and we have OFF ON MONDAY — which is probably the scariest thing of all.
Try not to get monkeypox over the weekend lads.
Comments »