You cannot stop the reprobates from dragging us into yet another bull market in gold. It will be unbearable and you'll learn to hate Peter Schiff, as all previous generations have for the past 30 years or so.
Markets have reversed early gains and are now weakening. What does that mean for equities?
Not much…yet.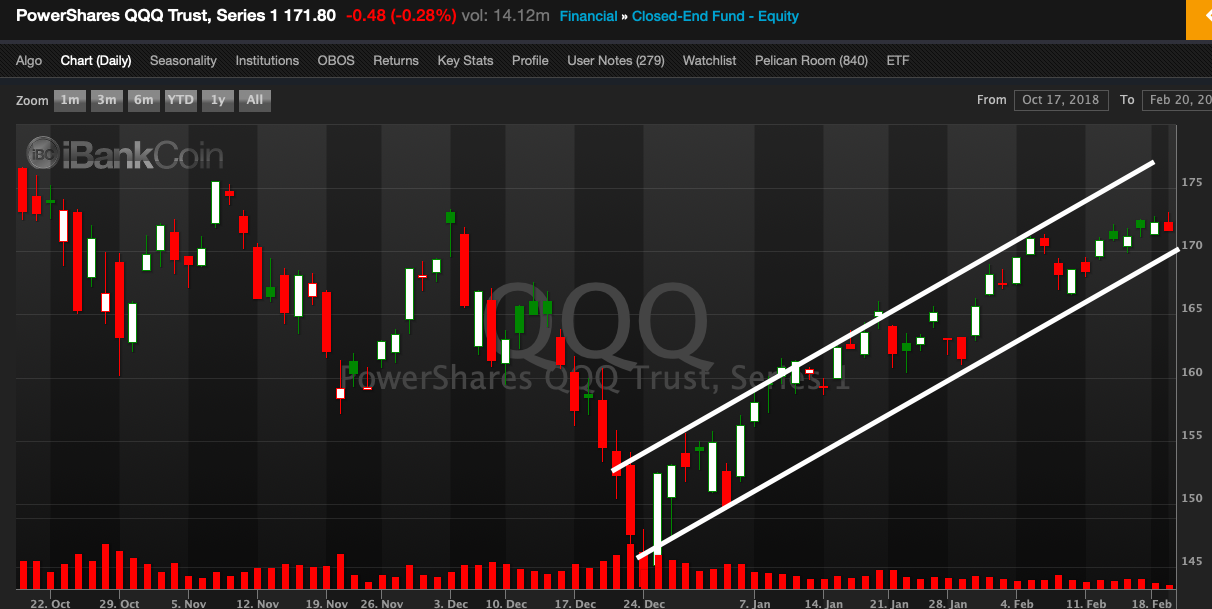 I view this sell off or weakening as an opportunity to buy into an up channel that is not done going higher. In the event markets should continue down to, let's say, $170 — buy with both hands.
In the meantime, we have a grande bull market in gold, which is the beneficiary of some old fashioned asset allocations at some of your finer hedge funds. People know, inflation is just around the bend — hiding in the bushes — eagerly awaiting to jump out at you and snatch your necklace with zeal.
Hard money assets are an appropriate way to store value — that an art. Go buy some fine art.
If you enjoy the content at iBankCoin, please follow us on Twitter