Big miss at MS should not concern you. More or less, the banks are an irrelevant heap of shit. Instead, look towards the oil markets, for they are filled with all sorts of dangerous stories that can make or break this market. Consider the following, we've extended ourselves quite a bit the past 2 weeks.
The Nasdaq is up 8.5% since then and just about everyone forget about the pangs, and the bangs, now pretending the bear market never happened. All things considered, this could very well be just a respite, a one month sojourn down memory lane, just prior to markets resuming its down-channel. Consider it.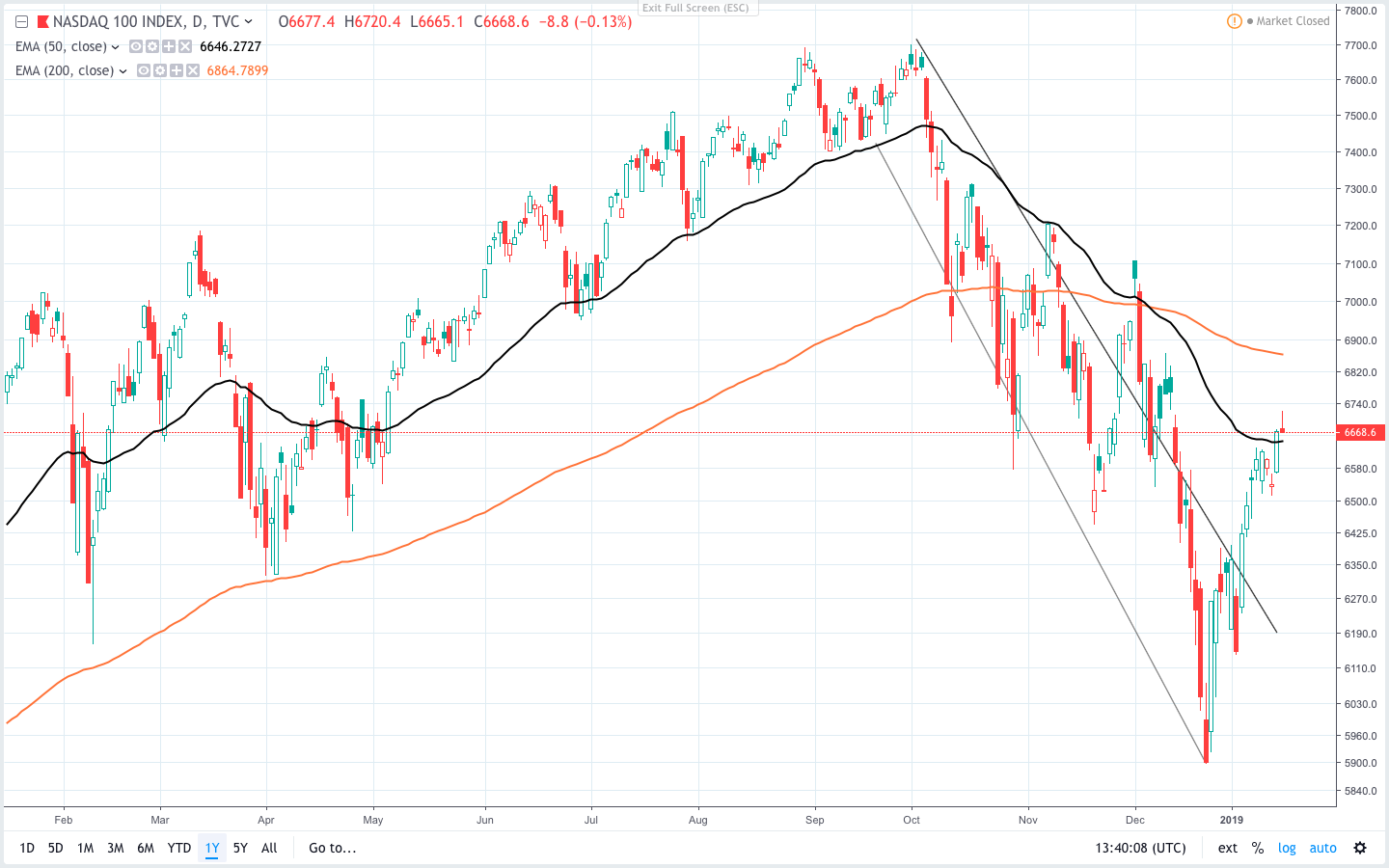 Early going, WTI is lower by nearly 2% and bond yields are slightly lower. Definitely look at IWM as the major tell for risk assets, but study WTI and bond markets, especially high yield markets, represented by HYG.
If you enjoy the content at iBankCoin, please follow us on Twitter