I just got back from entertaining out of town visitors. We ate 100 pizza pies and also dessert. Before they arrived, I frantically scrambled to tidy up the yard, doing a sundry of gardening — which resulted in my stupid bald head getting sun burned to a crisp.
Also, I lost my favorite $300 sunglasses in the process. I'm pretty sure I mistook them for a piece of trash and discarded them with the rest of the dead plants that I threw away.
Now I'm home and the company is gone, and my head is throbbing, my stomach feels fat, and I'm sullen because my favorite sunned glasses are gone.
Meanwhile, I'm tired.
Exodus free trials are still open. Be sure to taken advantage and behold the grandeur of my robotic mind.
You know I like software — so here's a solid screen showing high growth/high Sharpe for the industry.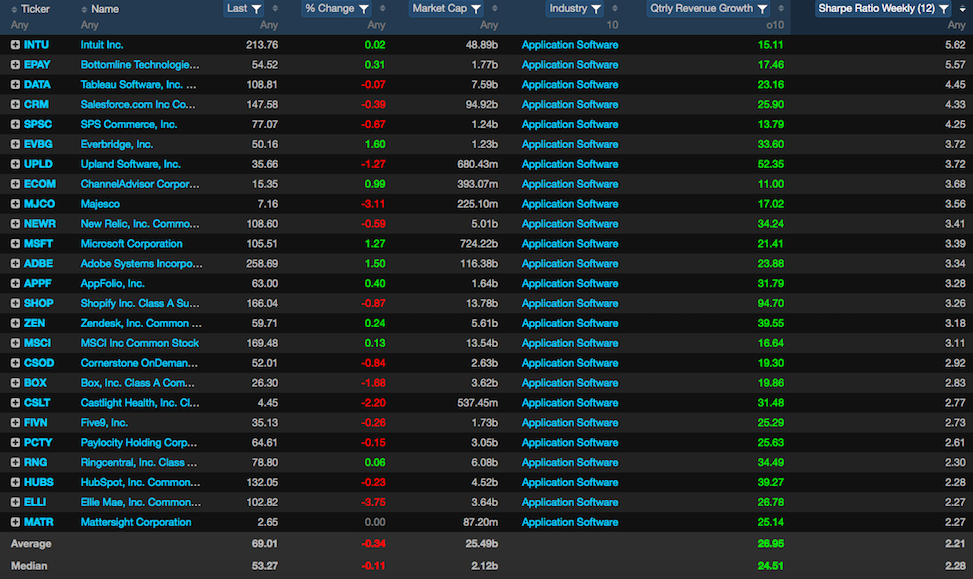 Off to drink myself retarded.
If you enjoy the content at iBankCoin, please follow us on Twitter