I was just told by a good friend of mine that 10 out of 10 of the people he meets
hates iBankCoin, rather emphatically. He described meeting all sorts of people from various walks of life as being appalled and utterly disheveled by the level of discourse on the site. It has gotten to the point that the mere mentioned of associating with author(s) of the site have made a pariah out of him, a social outcast to be avoided like San Francisco gay aids. He specifically mentioned the level of "free speech" on the site as being something of a gargantuan negative selling point, an albatross, and that folks from the flyover states despised Le Fly for being a man of contemptuous qualities, a rogue pirate on the high seas of finance swashbuckling without decorum, an insult to the guards tie wearing gents at Merrill'd Lynch.
I have a message for you faggot wearing catamites at Merrill'd Lynch from the midwest: go fuck yourselves. No one cares about what you have say; you're nothing but mere readers, a lowly form of subhuman that is easily swayed by buzzwords and trending topics. I can literally force you to hate me or love me with a simple 300 word essay, evoking emotions out of you that you never knew existed.
When my story is written and iBankCoin logged into the annuls of time, we will be known as a cutting sword across the necks of industry losers — men fixated on decorum during the day, perverted womanizing drug addicts by night. Your opinions are fleeting, whispers in the wind on a very windy day, indeud.
On the issue of IQ, it was analyzed over twenty years ago to be very high, so high the mere mention of it is somewhat embarrassing, considering I spend my days here shitposting with you. It also happens to be a position of mine — which is breaking out now. Maybe you should buy some and profit from the move. Maybe if you did that, you could pass this lovely post onto other employees as Merrill'd Lynch, Flyover fucked edition, so that I can tell them to fuck themselves too and that their firm is filled with catamites and faggots, weak kneed men with glass jaws and fat ears.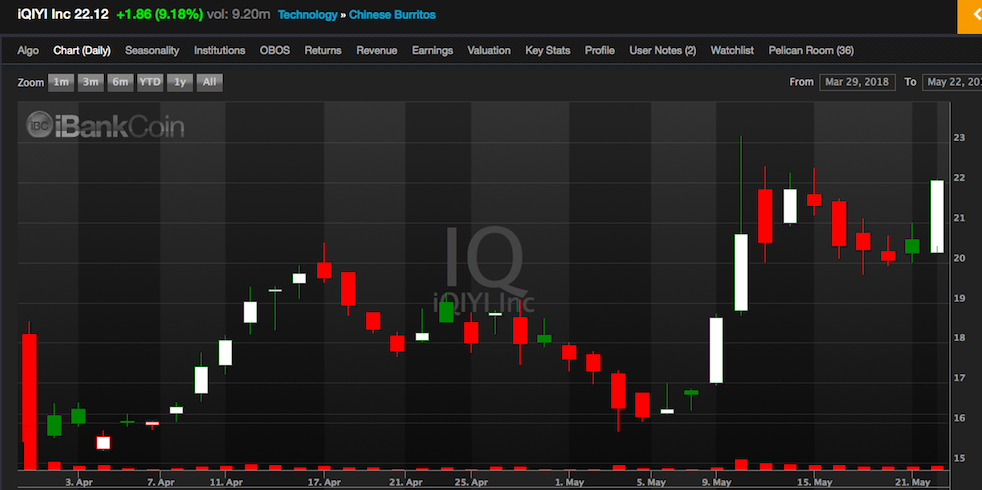 If you enjoy the content at iBankCoin, please follow us on Twitter