People are making a big deal because the top banker in the world said his biggest nemesis, Bitcoin, was a fraud. While I do agree with him, these statements are on par with a Police Commissioner bad mouthing a cop killer.
The world of cryptocurrency is bigger than bitcoins now. The blockchain, if successful, will replace investment banks and crush their free cash flow models.
On this news, BTC has dropped by 2.6%. Big deal.
DIMON: BITCOIN IS A "FRAUD"; "WORSE THAN TULIP BULBS"
DIMON: BITCOIN WILL EVENTUALLY BLOW UP
DIMON: BITCOIN WON'T END WELL
DIMON: WOULD FIRE ANY TRADER TRADING BITCOIN FOR BEING STUPID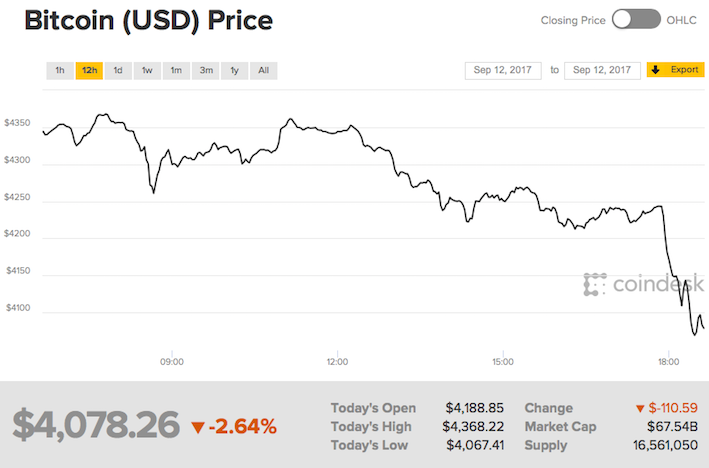 If you enjoy the content at iBankCoin, please follow us on Twitter