UPDATE: Apple iPhone X starts at $999; pre-order Oct 27, ships Nov 3 
UPDATE: Stupidly, Apple unveiled the iPhone 10 today, apparently skipping over 9. This is inane on a multitude of levels. The worst is they're hyping a product that isn't being retailed soon. In other words, why upgrade to an 8 when the 10 is so fucking awesome? If I owned AAPL, I'd sell it now.
WATCH: "Your iPhone is locked until you look at it, and it recognizes you."

Apple unveils Face ID for the iPhone X https://t.co/4k1rN31BDe

— NBC News (@NBCNews) September 12, 2017
Now all of you Dick Tracyphiles can really make believe you're cracking cases, while talking into your watch. The new iWatch will be untethered to the iPhone — which is likely to drive sales for the product. I believe the iWatch makes up around 2-3% of overall sales for Apple, so this is a big deal.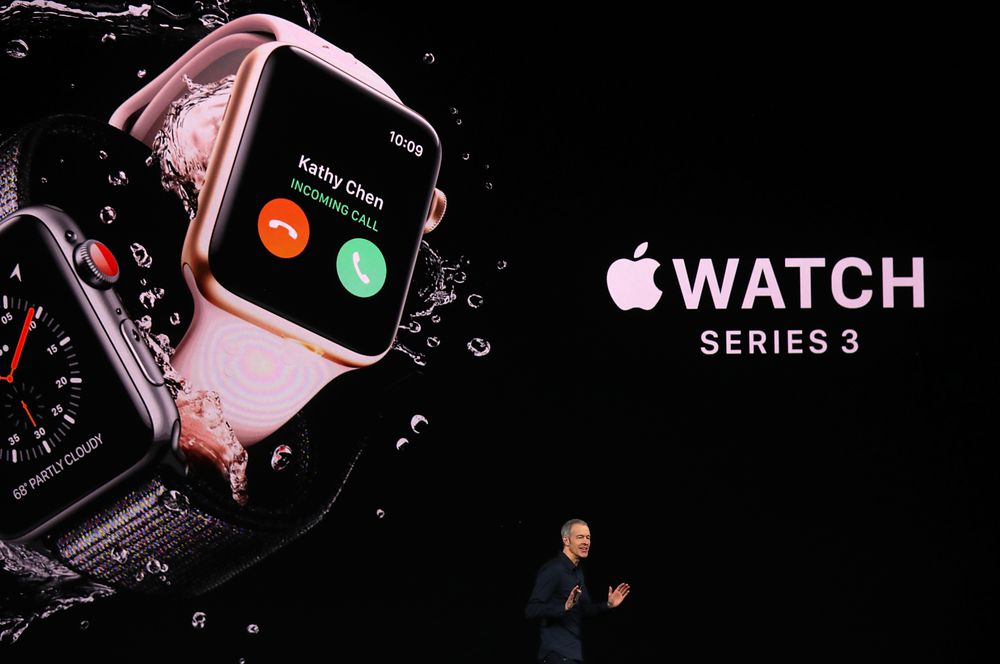 Source: CNBC
Apple said Bluetooth and Wi-Fi are 50 percent more efficient, to help save on battery life, and there's a new barometric sensor for better detecting flights of stairs. Apple used the display of the Apple Watch to serve as an antenna.

During the announcement, Apple CEO Tim Cook said that the Apple Watch is now the No. 1 watch in the world, ahead of even the most popular traditional brands. Cook also said customer satisfaction is at 97 percent.

The new Apple Watches will launch with watchOS 4, the latest software, which includes new health tracking functions, Siri recommendations, new watch faces and more.

Apple said the Apple Watch is the most-used heart-tracker in the world and it will now notify users when it detects an elevated heart rate when a user isn't active. It will, also listen to heart rhythm and will detect atrial fibrillation and alert a user if the heart rate starts to move into irregular rhythms. Data from the Apple Watch can be sent to a new Apple Watch Study that's begin run in tandem with Stanford Medicine, as first reported by CNBC, which will launch later this year.
As for the iPhone 8, it looks just like the 7, just with faster chips, better camera — yada, yada, yada.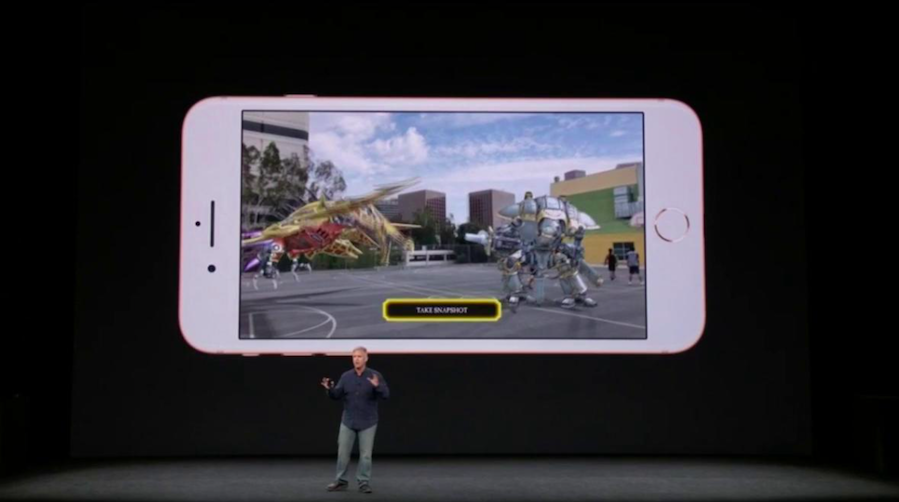 H/t: @jank0
iPhone 8 has new stereo speakers, 25% louder. New chip: A11 Bionic. 6-core CPU.
iPhone 8 will use first-ever Apple-designed GPU, 30% faster graphics performance. Should make a difference for ARKit.
"This glass is the most durable even in a smart phone." 4.7″ display for iPhone 8, 5.5″ for 8 Plus.
The iPhone 8 12 MP camera has a single lens. Dual lens in 8 Plus.
"iPhone 8 has the highest-quality video capture ever in a smart phone."
Wireless charing is coming to the iPhone 8.
iPhone 8 will start at $699 , iPhone 8 Plus at $799 . In stores September 22, iOS 11 is coming September 19.
The stock price has not faded after these announcements.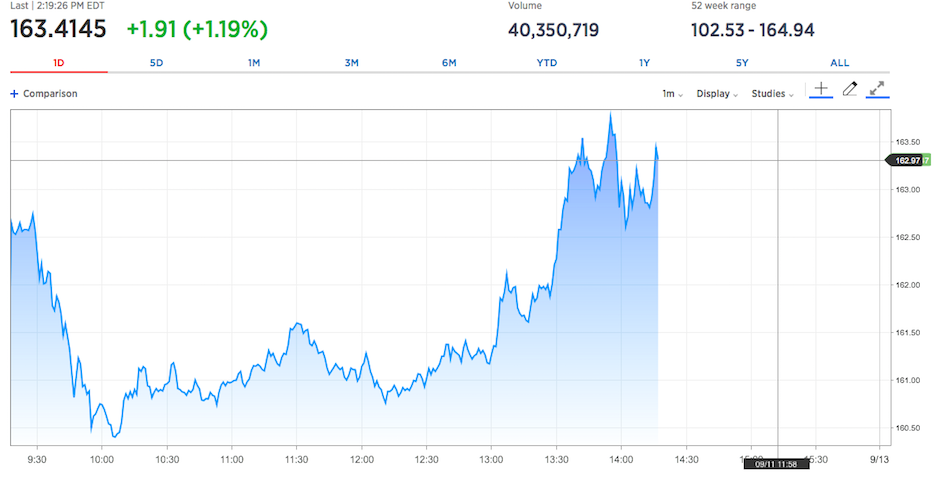 If you enjoy the content at iBankCoin, please follow us on Twitter