A few weeks ago, iBankCoin's Facebook account had been disabled. Clearly, we cast out because of our political leanings. We do not create news or break any stories. We merely interpret the news as we see fit — all reported on by major media outlets. In other words, we editorialize the news to decipher the bullshit and some cuck at Facebook didn't like it — so they revoked our access.
The subsequent result of our banning has been a 50% drop in our Facebook traffic and I am perfectly fine with it. After all, it's their platform and they can do with it as they please with it. I find it laughable when conservatards lament over the left wing controlled social media outlets censoring them, yet do nothing to compete. If you're unhappy with the exposure you're getting, create your own media outlet.
Along those lines, Zeropointnow and yours truly have been contributing to Zerohedge for the past three months and have attracted over 8 million page views through the giant that Tyler created — providing cutting edge and precise interpretations of the news in both politics and finance. We are, easily, Zerohedge's top non-staff contributors, which has resulted in referral traffic for us that dwarfs what we used to get from Facebook.
About a week ago, Facebook rolled out their 'fake news' policemen, including left wing 'fact checker' such as Snopes and AP. Subsequently, right wingtards are whining about being labeled.
This is now appearing on Facebook posts. Snopes is a bias, far-left outfit. It is not a responsible "fact-checker". pic.twitter.com/IMB0RVJklz

— Paul Joseph Watson (@PrisonPlanet) March 18, 2017
New Facebook "Fake News" Warning pic.twitter.com/007lYSn5FU

— Jack Posobiec ?? (@JackPosobiec) March 18, 2017
Is it fair?
No.
Will right wingtards get beat the fuck down on Facebook?
Yes.
What will you do about it?
Hopefully, stop using Facebook and make them understand that censorship has consequences.
While Facebook's monthly active user growth is definitely overseas, the earnings they enjoy, which has driven the stock to record highs, are  predominately made here. Per active user, revenues derived from North American (US, Canada) users are 15x than that made overseas.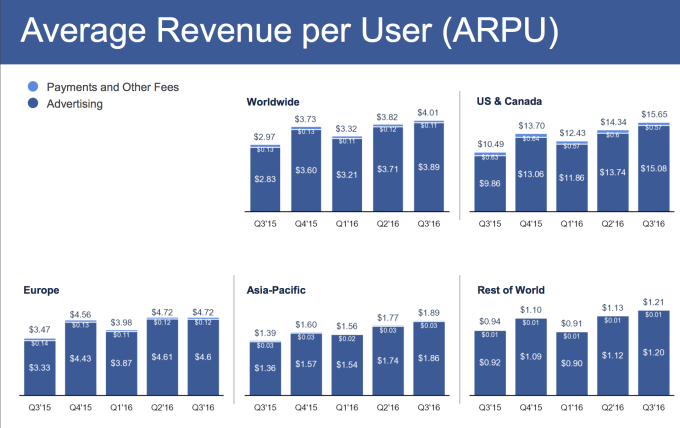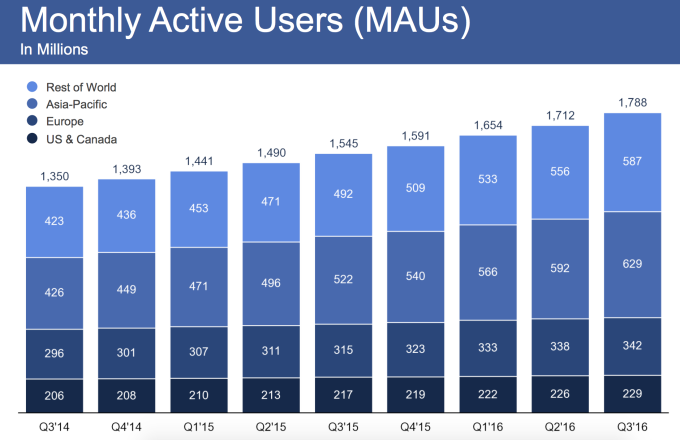 The future of Facebook's growth lies overseas, with North American markets already saturated. It should come as no surprise to anyone using the platform that Zuckerberg and co. have a vested interest in suppressing news that might be deemed 'anti-globalist.'
If you enjoy the content at iBankCoin, please follow us on Twitter