$COIN is finally seeing some love with bitcoin holding 30K. We've had many false starts in the past from $COIN, but the name is scan heavy this morning and loaded with shorts. Here's a look at the daily below: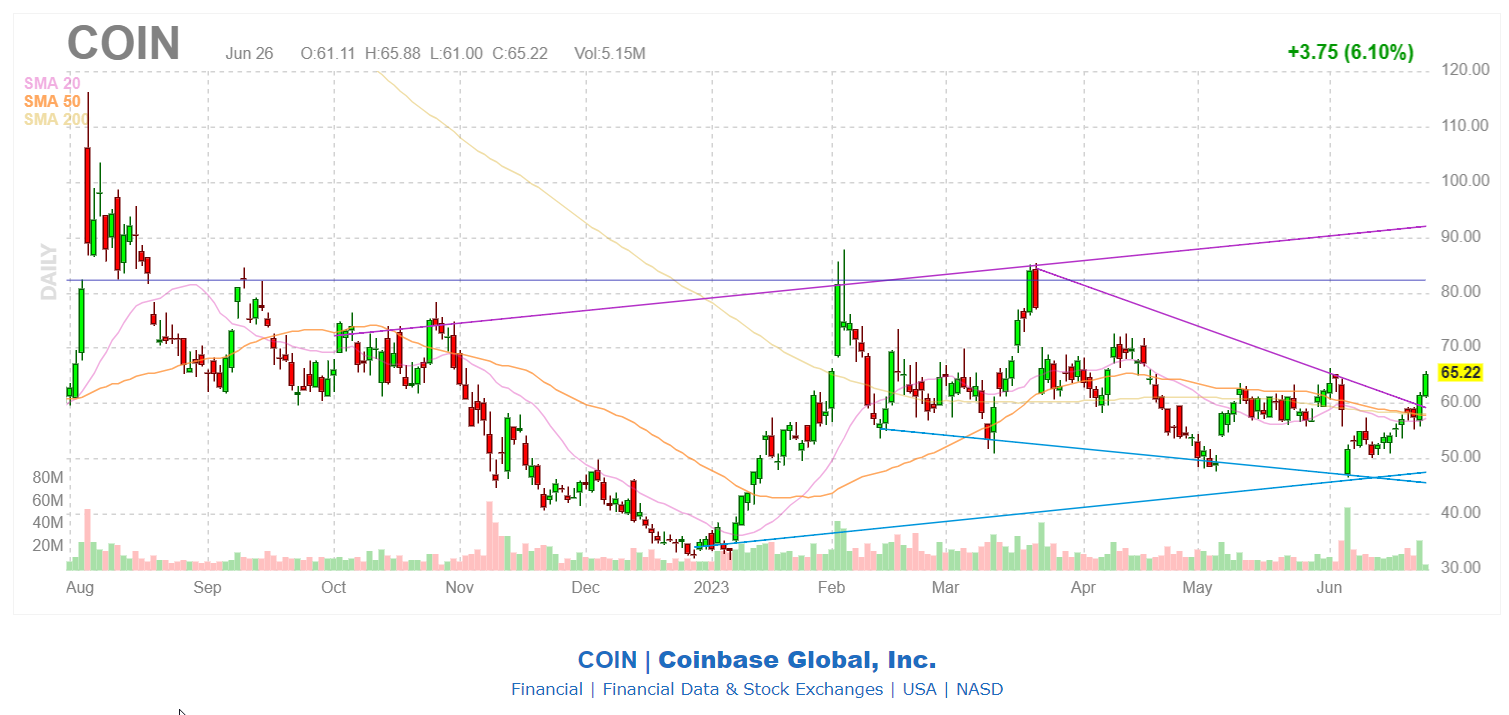 __
Some other scan heavy names this morning include: $SOXL $UBER $SNAP $IONQ $INTC & $LCID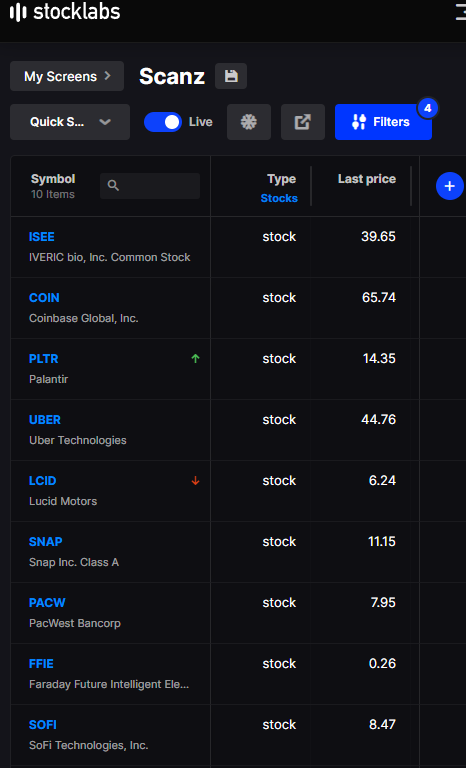 Good luck trading today!
Comments »