Much to my delight, $TWTR is up again in after hours on reports that Alphabet is evaluating a bid to add Twitter to Google. Here's a look at the action in the extended hours session: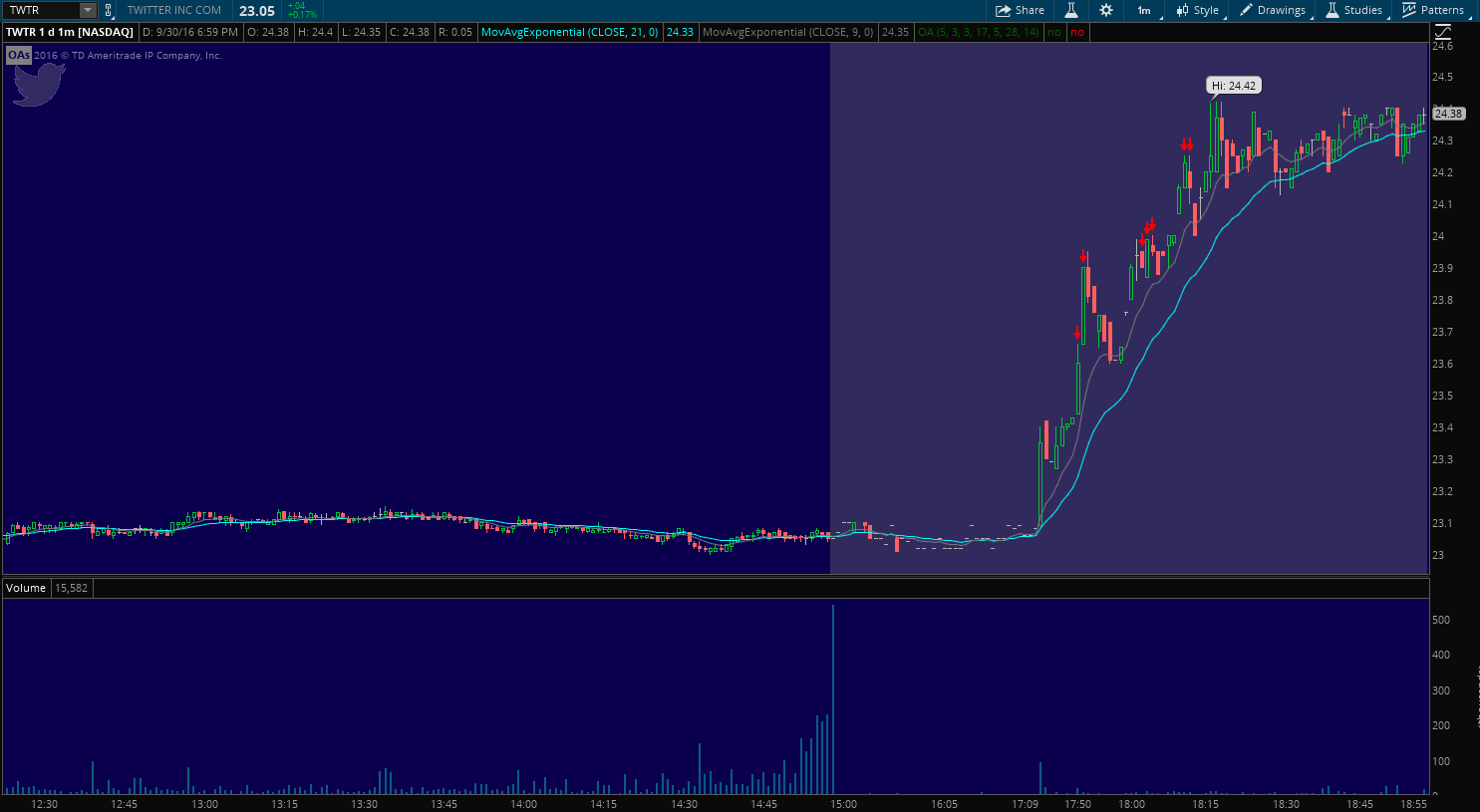 __
Google is working with a financial adviser to consider a potential bid for Twitter Inc., as the social-media company continues to explore a sale, according to a person familiar with the arrangement.

In tapping Lazard Ltd., Google hasn't indicated it will definitely make an offer for Twitter. But the move suggests that Google is evaluating the option, pitting the search giant against other potential bidders including Walt Disney Co. and Salesforce.com Inc.

Gina Scigliano, a Google spokeswoman, declined to comment. A Lazard spokeswoman couldn't be reached for comment. READ MORE
Enough with the speculation, let's get a damn deal done. It's been a long hard road for Twitter investors. Have a good weekend all!
Disclaimer: Long $TWTR
Comments »