Today was all about the masks, and that's what we traded inside the Exodus trading room. The Fly led the way with an early $APT buy, then came $BIMI, $NBY, & $AHPI. I also tried my hand in food delivery again with $WTRH and I believe fly took the $APRN. But, the gains were all in PPE, personal protective equipment.
The market was down another 4% today, but I could hardly tell. $TWTR did stink up my portfolio, but I kept it intact. I also want to watch some of these beat up oil names for a bounce. Trump is meeting with some oil execs tomorrow, and I'm betting we get some good news.
TRUMP TO MEET WITH OIL CEOS ABOUT HELPING INDUSTRY-SOURCES

— First Squawk (@FirstSquawk) April 1, 2020
As for bad news, we will get more unemployment numbers tomorrow. I heard estimates of as high as 9 million jobs lost. Whatever the number is, I expect the market knows already so I will not try to game it.
The technicals do point lower however with the SPX breaking down from a bear flag pattern, right at the 20 say moving average. March 31st, yesterday, was the day to get short, against that very average (Hindsight is 20/20).
As for today's top hybrid movers, here is what people were buying on this bloody day: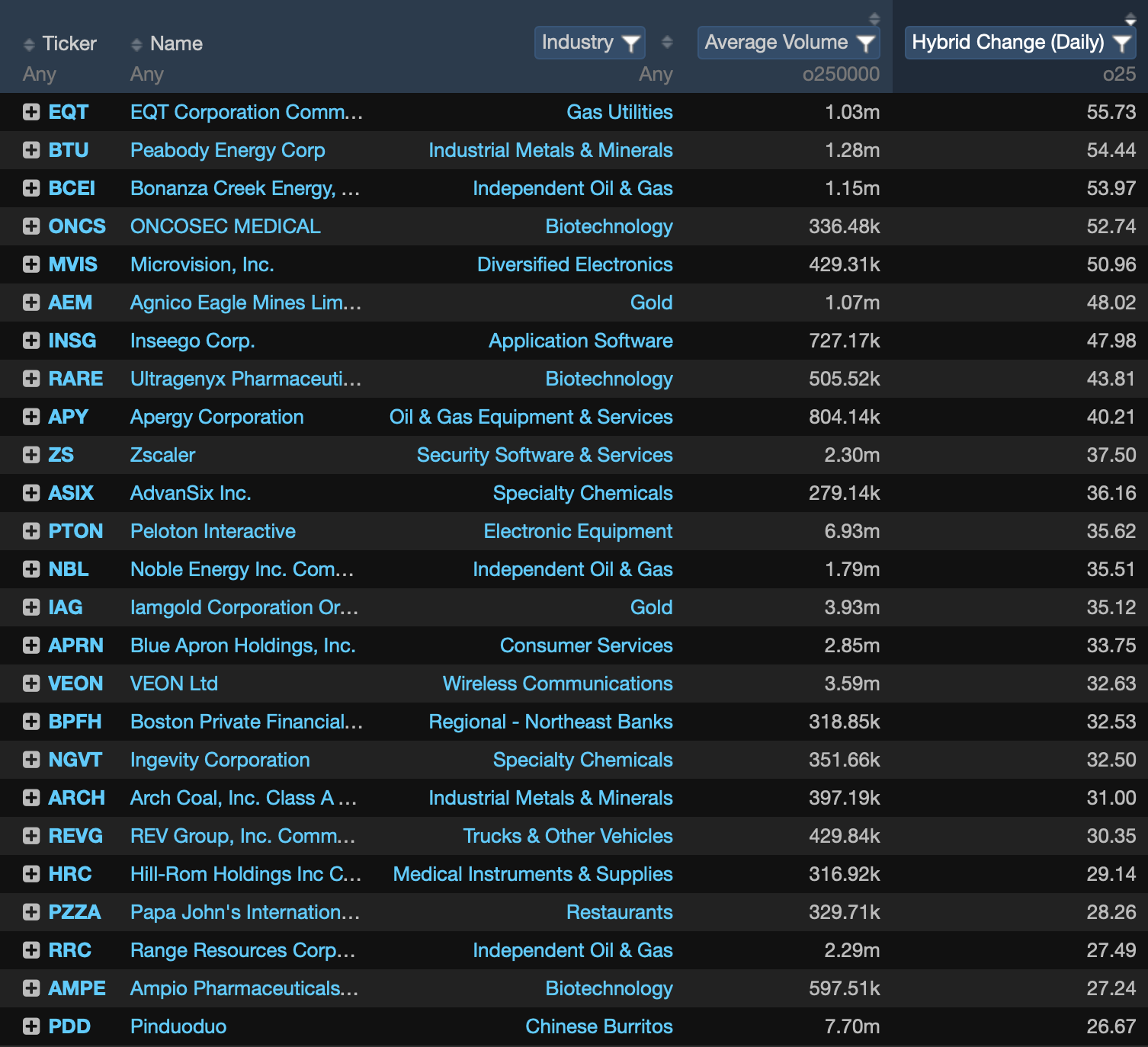 And, since there is so much action in small cap land, here is your lotto screen. The funny thing is take a look at the inverse ETFs populating, do you fell lucky?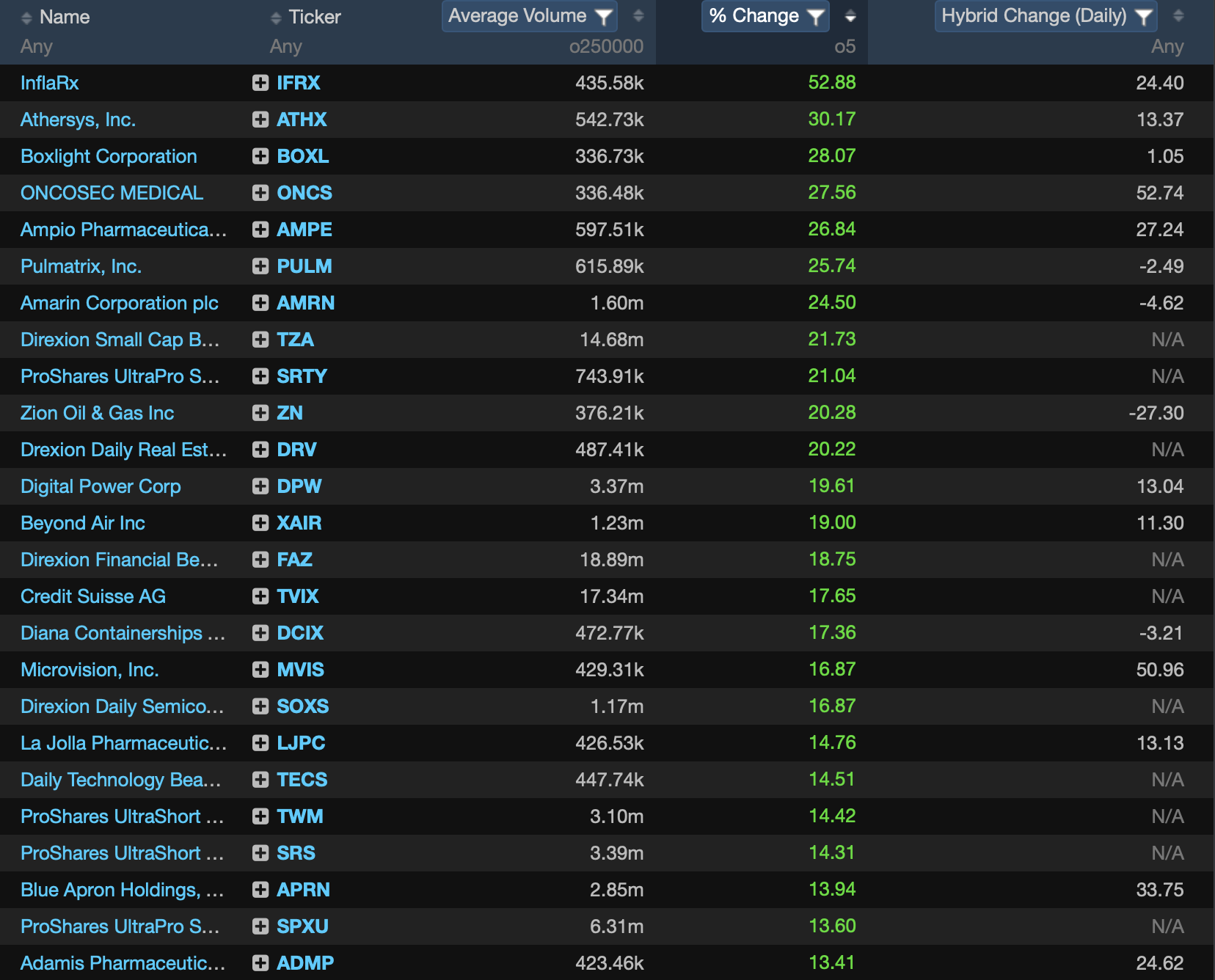 See you guys at the open. Maybe we even get a LIMIT DOWN. Long protective masks in size into the bell.
Comments »