Louisiana ends the stay at home orders as of tomorrow, and many small business, including my own, can reopen to the public. I was one of the lucky ones to receive PPP money to aid with payroll. I received it, because my accountant is fast and my relationship with my local bank is phenomenal. There are many lessons in that last statement.
Speaking of banks, we finally witnessed a rally in the financials. $WFC, the problem child, got off to a good start and never looked back. My master screen inside Exodus pinned the banks down early: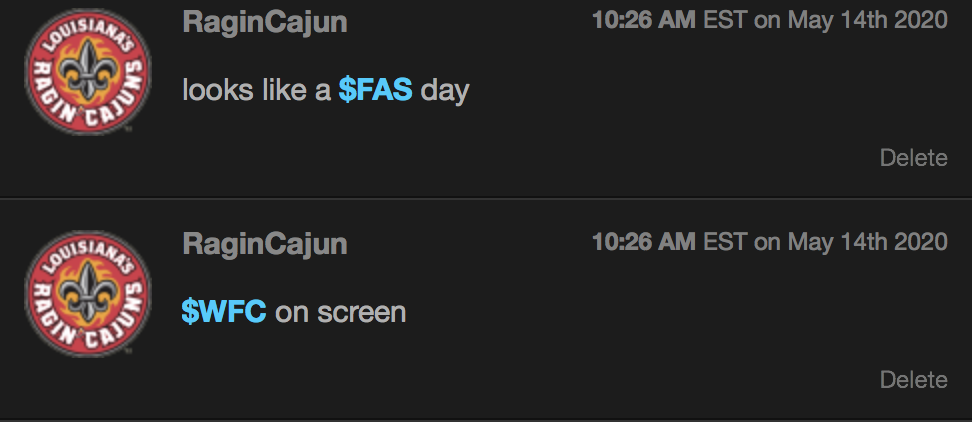 ____





___
It's pretty hard to be bearish when $WFC is ripping higher, let's see if the momentum continues to end the week. For a full look at Thursday's screen: CLICK HERE FOR CHARTS.
Comments »