"Australia's dollar and government bond yields climbed amid signs that a slowdown in China is bottoming out, easing concern demand for commodities will decrease in Asia's biggest economy.
The Aussie gained against all of its 16 major peers after official Chinese data over the weekend showed manufacturing accelerated and as a technical indicator signaled a recent decline in the currency was overdone. Local 10-year bond yields rose before a Reserve Bank of Australia policy meeting tomorrow, when the central bank will probably keep the benchmark rate at a record-low 2.75 percent, economists forecast.
The manufacturing report published June 1 was "the first seemingly positive bit of economic news that we'd had from China for some time," said Ray Attrill, the global co-head of currency strategy at National Australia Bank Ltd. in Sydney. "There's a chance that we can push a little bit higher," he said, referring to the Aussie.
Australia's dollar added 0.8 percent to 96.49 U.S. cents as of 4:36 p.m. in Sydney after posting a 7.7 percent tumble in May, the biggest monthly slump since September 2011. New Zealand's dollar rose 0.4 percent to 79.75 U.S. cents following a 7.2 percent decline last month.
The 14-day relative-strength index for the Aussie against the U.S. dollar slid to as low as 19.5 last month, a level unseen since May 2010, and was at 25.5 on May 31. Readings below 30 indicate an asset's price has fallen too rapidly and is set for a rebound.
Chinese Economy
The Purchasing Managers' Index of Chinese manufacturing advanced to 50.8 in May from 50.6 the prior month, the National Bureau of Statistics and China Federation of Logistics and Purchasing said on June 1. Economists in a Bloomberg News survey had forecast 50, which marks the dividing line between expansion and contraction…."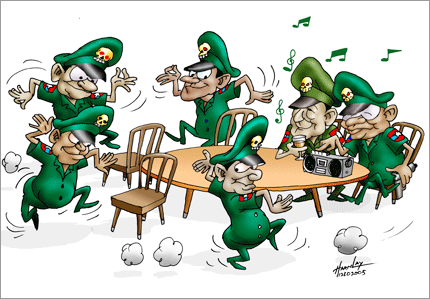 Comments »