With the VIX under $15, I like my chances betting on upheaval and took out a long position on volatility into the bell. The only other positions I have now are $ANF and $MSTR — plays on the white economy and Bitcoin.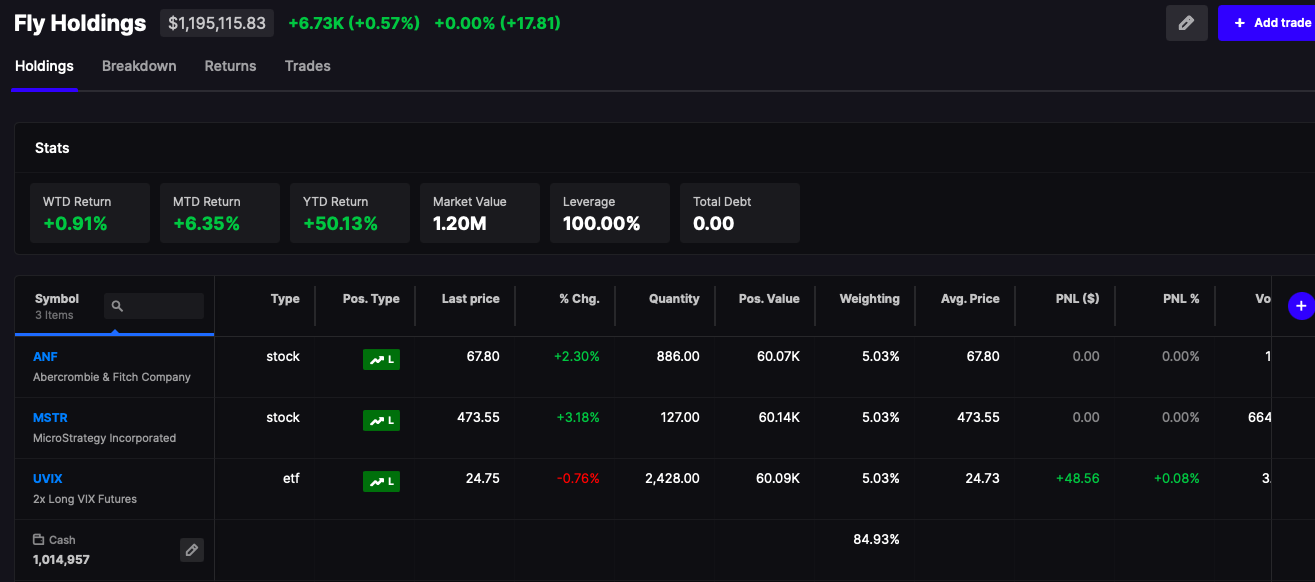 It's true, my gains are fantastical and I make it look very easy, almost in a cartoonish like fashion. I come on here and talk extreme shit, post things all day that make half the people angry at me, and still continue to win at a rate and speed that defies logic. My enemies are hoping for me to wander off to an insane asylum somewhere and lose my touch trading — bear witness to me and my family falling into squalor.
Good Sirs —
I've been off the plantation for some time now and have never conformed with or adhered to any of the social norms you hold dear. I cannot and will not be stopped, just like you'd never be able to stop a shark from eating smaller fish when hungry. I am hungry and wish to eat, so I will. If you attempt to stop me, I will eat you too (extra cannibalism).
The world is a confusing place today, with cross currents that make us love and hate everything to extremes. On one hand we are gaslit with attacks and government propaganda by who we deem to be craven and evil people. On the other, we rather like and enjoy the modernity and the comforts they offer. We have built grande and eloquent civilizations before and will do so again. I suppose we are now in the midst of a transitory period whereby people have become alerted to their identity. With these new societal traits, fractures will soon become apparent — and then we will collapse. I give America 10-15 years maximum before roaming militias frequent the countryside in a lawless land, full Civil War.
Detractors might say "things have always been bad but we always seem to improve." But this isn't true. The America you once knew and read about no longer exists. It will need to be rebuilt and the people who ruined this one will be quarantined, separating those who seek to build and those who endeavor to destroy.
For the session, I closed +57bps with 85% cash, in easy trading — as I am most comfortable in this type of tape — teetering with disaster and flirting with my RECOURD HIGHS of +50% for 2023.
If you enjoy the content at iBankCoin, please follow us on Twitter