I am keeping this 100% business because I have questions about what I am seeing here. We now find ourselves at the familiar crossroads of fate. Is this sell of a buying opp or a prelude of something much more severe to come.
I want to highlight a few things here.
1 Mo losses:
$AAPL -3%
$MSFT -3%
$GOOGL -1%
$AMZN -4%
$NVDA -0.6%
On the other hand…
$NKE -17%
$BA -17%
$RTX -18%
$SCHW -17%
$USB -16%
And more…
1 week losses
$MARA -30%
$CHWY -27%
$JBLU -25%
$ILMN -23%
$SQ -22%
$SHOP -21%
Shares of $ETSY typifies the type of action we've been seeing as of late.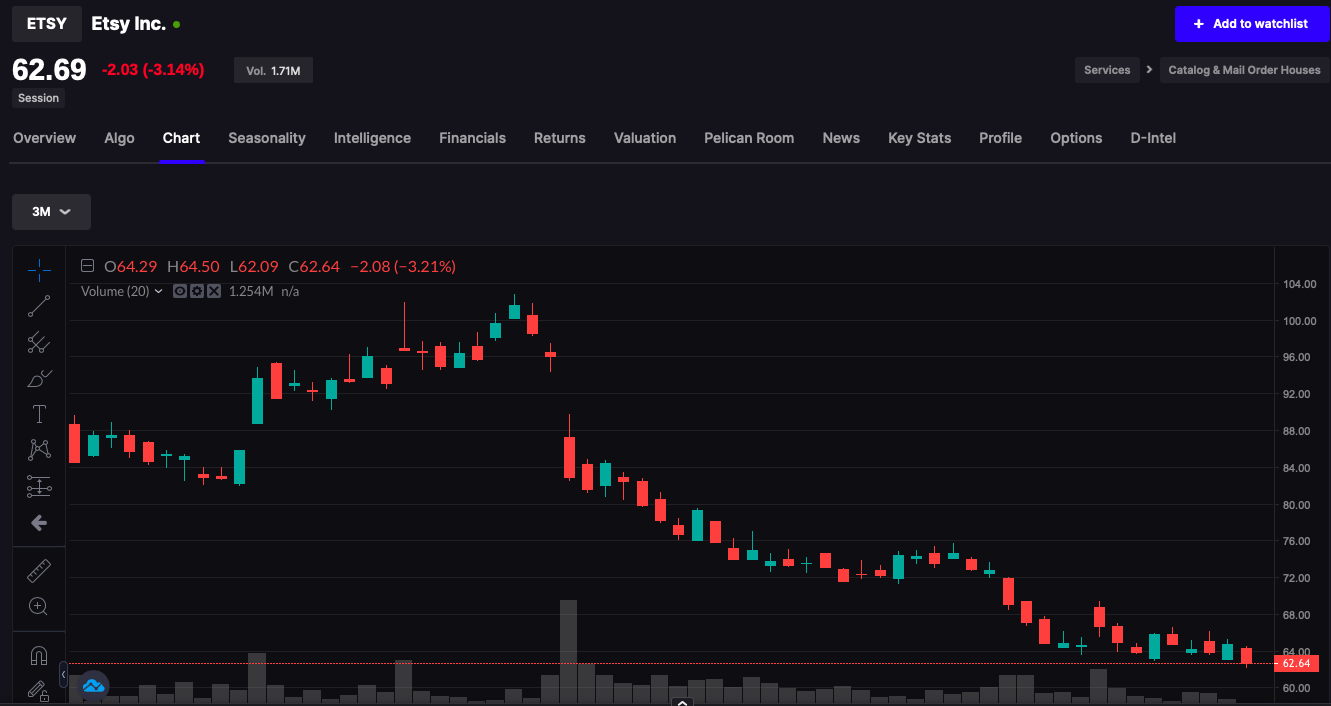 Taking into consideration seasonal factors, this is somewhat expected in September, especially with Biden at the helm and just about everything else going wrong with Pax Americana. On the other hand, we have a stubborn, an almost surreal obstinance, in the tera cap stocks — whereby hedge funds keep piling into $AAPL and $AMZN in the hopes of preserving gains in a market clearly spiraling lower.
If you look at the data, this from Stocklabs, "all stocks" are down 8.1% over the past month and down 7% over the past 12 months. We're down on every time frame expect 3 years — all thanks to the trillion dollar market capped rally of 2023. But everything else has been left behind — somewhat stereotypical of modern day America.
If you enjoy the content at iBankCoin, please follow us on Twitter