The ISM numbers came in hot. CRM, VEEV, OKTA all smashed on earnings. It seems to me SAAS stocks are back in play and not just on a dead cat bounce basis, but fundamentally strong.
Biggest winners in SAAS YTD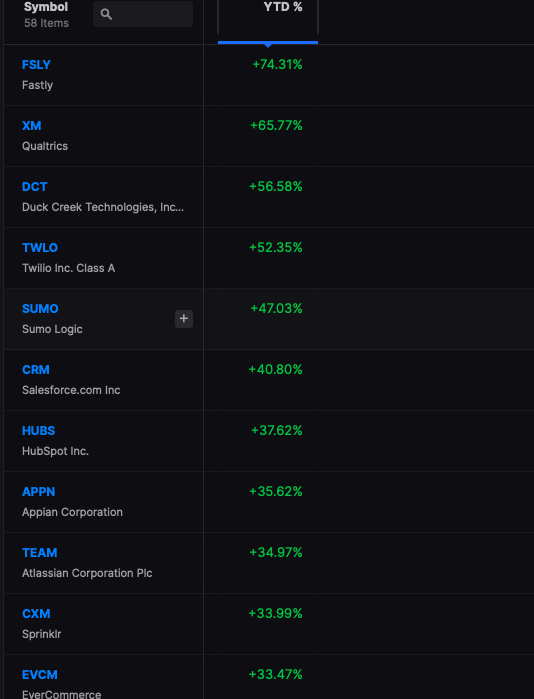 Are we past the point of being scared about more Fed hikes because the economy is doing so well? Or are we still scared future Fed hikes will hurt whatever it is we have going now? One cannot deny it, no matter where you look — things are stabilizing to getting slightly better. I don't see how it's possible. But then again, they once told us there was a helium shortage and kids couldn't get balloons at their birthday parties because of it.
After the ISM numbers were released this morning, markets dumped and I hedged my portfolio just in case and now we shot back higher, which makes sense since rates are actually decreasing — but I still have my hedge. It's sort of ornamental now and just look at it without expecting much. I am, however, on the prowl for some momo plays.
If you enjoy the content at iBankCoin, please follow us on Twitter