I was flat for the week, but my Quant was +5.2%, as markets meandered between rallies and crashes. The consensus opinion amidst the bullish camp (BRACE FOR IT) is we bottomed and will barrel higher into Thanksgiving. Bear in mind, they have been saying this all year long, the constant magnetic attraction to unchecked stupidity in the face of overwhelming evidence contrary to their beliefs.
I believe in nothing but the Black Flag. I don't think markets will trade down — I know they will. Having said that, I am not prepared to risk too much in an environment where one day we rise 700 and the next we sink 700. You can play games with your net worth and cause your heart to malfunction. I'll be over here hedged, waiting for this malady of a Presidency to end.
Markets will continue to crash until late 2023. Nothing will stop it, not even a Fed pivot. We have +150bps left of rate hikes and if markets trade ahead of that and ramp prices — we will be forced to hike more.
Look here, fucked face. Markets rose today — but look at what also rose today.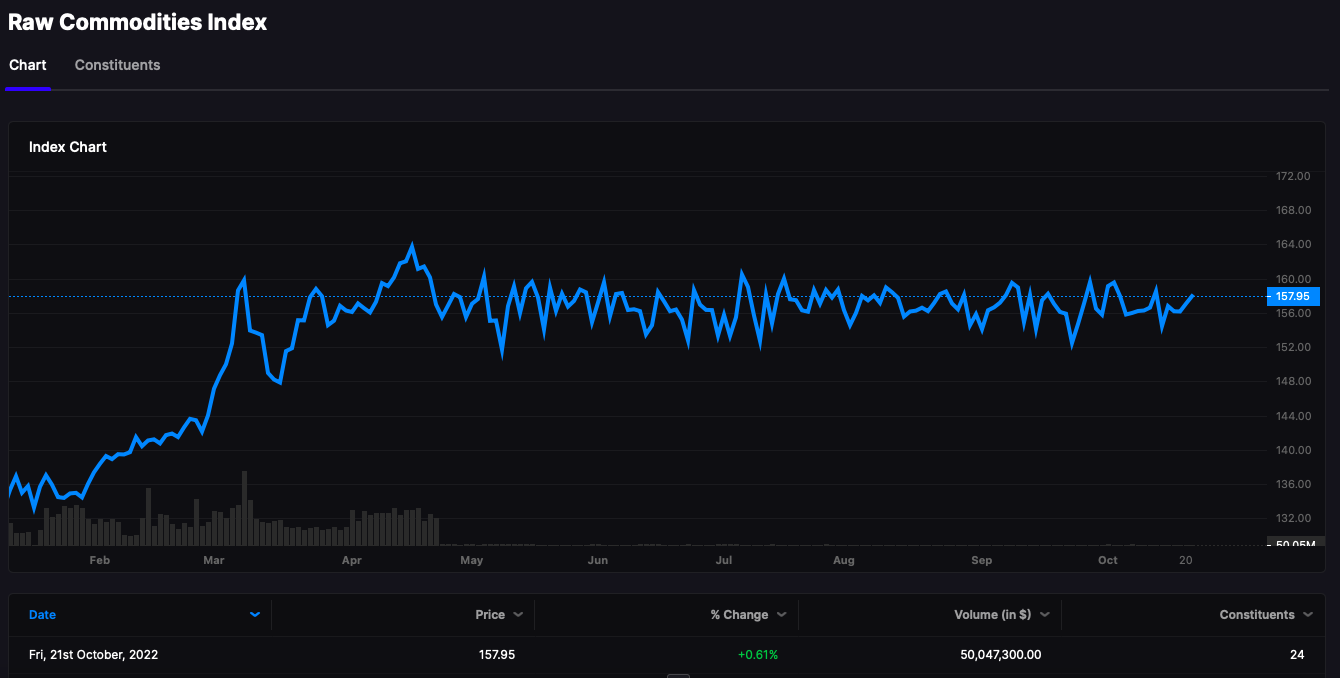 The Fed needs to collapse prices of goods in order to reduce CPI to a level where it can justify a pause. Every market rally is paired with reflation of commodities. Pray tell me, how can we resolve this problem?
HAGW
If you enjoy the content at iBankCoin, please follow us on Twitter