After the morning drop, markets bottomed as they normally do around noon and proceeded to go higher for the balance of the day, up until the last 10 mins.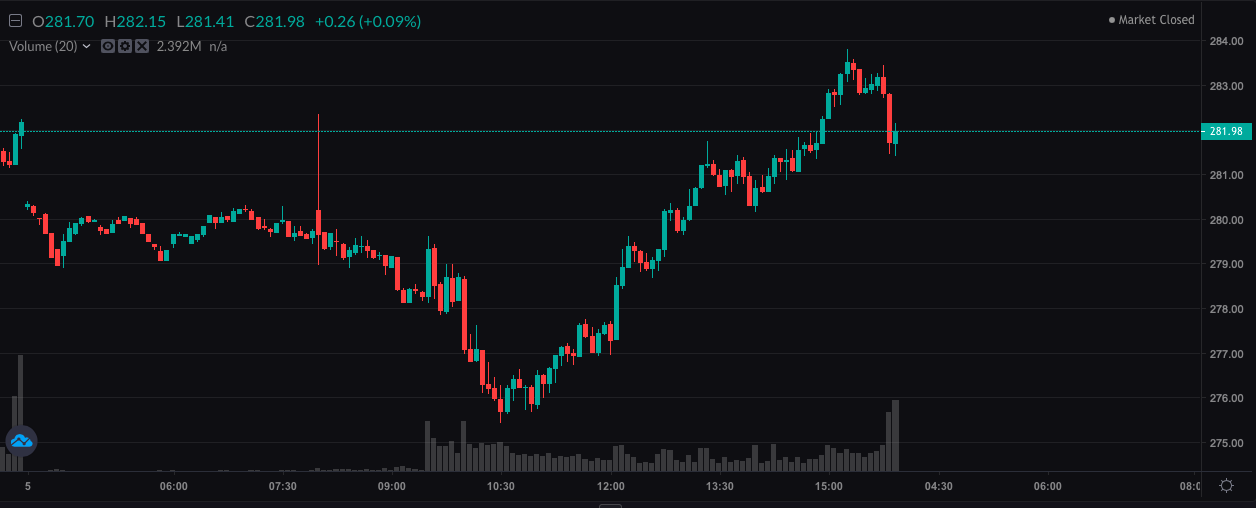 Was this a win? The NASDAQ fell 27. I'd say this was a fine day, when considering the NASDAQ just rose 5% over the previous two days. I tried to establish a mental ability to be net long — but failed. All of the data I could gather pointed to a down Thursday and down Friday. Seasonally, according to Stocklabs, both days are the worst days to be long. Of course this trend doesn't mean it can't rest or reverse — but it's a trend nonetheless.
The three things I have been watching closely: CS, bonds, euro — all went lower. Ergo, I carried a net short position into tomorrow — based on the fear if they continue lower tomorrow the market might not be as forgiving as it was today.
I am most bearish on banks and healthcare and indifferent on energy. They look good and the narrative is strong — but they're overbought here. I'd also like to note that the commodity trade has been a bust for months, which makes me call into question the validity of how dependent we are on Russian commodities. For every shortage panic we hear about, nothing ever happens.
I lost 22bps today, up around 1% for the week. My bias is to be short, so naturally it's quite an achievement that I even have some gains all things considered. Even so, to be bearish the first few days of October was to be wrong. It felt fine shorting into holes during September but everything seemed to flip with the new month, psycho Wall Street style.
BOTTOM LINE: My bias keeps me going back to net short. My fear of traders buying morning dips keeps my short positions relatively small. This dichotomy has led to me trading small and hedged. The NASDAQ is lower 16% from July through August and now with a 5% uptick into October — color me skeptical in regards to chasing here.
If you enjoy the content at iBankCoin, please follow us on Twitter