How many times do I have to remind you not to believe in fairy tales? This morning you see a small market rally and you went in and chased it and now your dick is on the ground, completely severed. There are various things to worry about today, NONE AS MUCH AS WHAT TARGET JUST ANNOUNCED.
"We did not anticipate the rapid shifts we've seen over the last 60 days," said Brian Cornell, in a Wednesday morning call with analysts. "We did not anticipate that transportation and freight costs would soar the way they have as fuel prices have risen to all-time highs. While we were certainly anticipating the impact of overlapping stimulus and a consumer and guest returning to more normal activities, we did not expect to see the dramatic shift in many categories."
Net profits have been HALVED and this is only the beginning.
Sir —
We are in the opening salvo of the next Great Depression, controlled demolition edition. I hate to say it, but Alex Jones was right again God damn it. Everything that is happening now was done in a pre-meditated manner to such a simple degree no one in finance is surprised. The CEO of Target was surprised, but not really. Trust me. The next phase of this collapse will be US sanctions on Russian energy and grain applying even further pressure onto supply chains until it breaks and we have calamity spilling out into our streets. Leave cities now, because when the food riots begin — fuckers will raid your homes and empty out your pantries.
Look at the carnage. Do not drink this blood.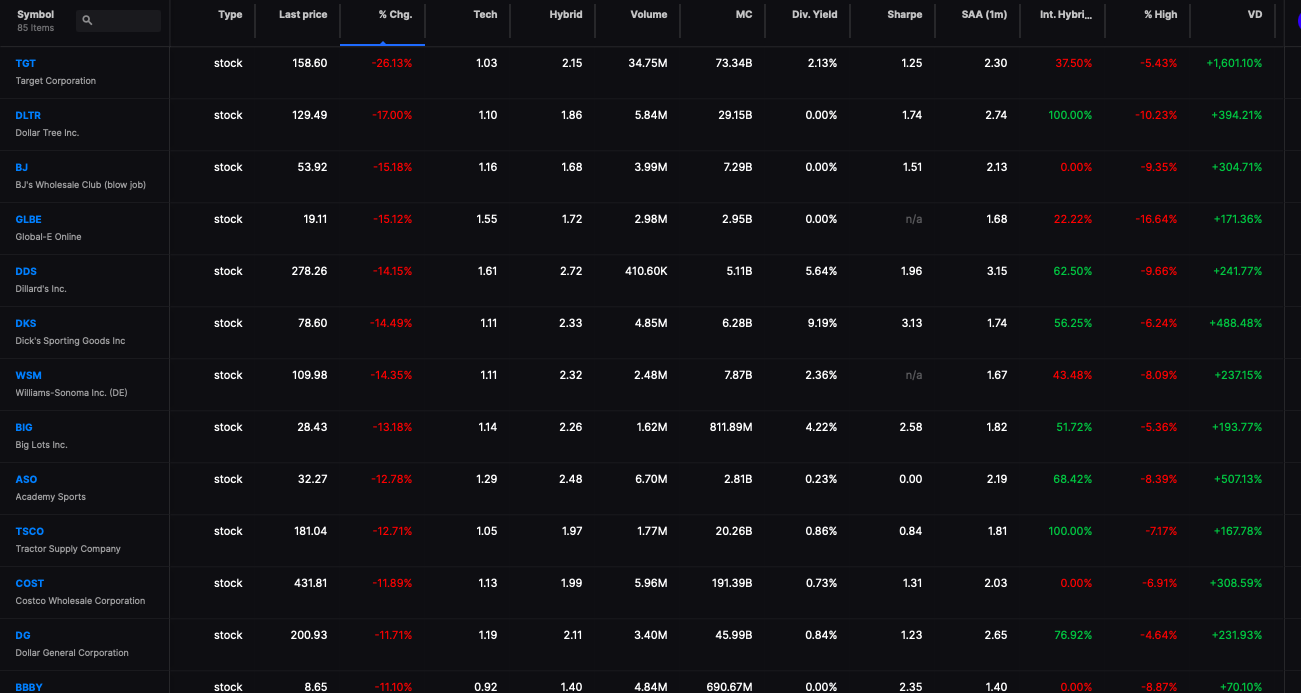 As for me, I'm a professional. I walked into today 15% weighted in FAZ and now 75% cash, down 14bps for the session. Very standard and straightforward stuff.
If you enjoy the content at iBankCoin, please follow us on Twitter