SJM is down nearly 10%, the 4th largest drop on record. COST is off by 13%, the 5th largest drop for the stock on record. There is immense selling in consumer staples and defensive stocks today thanks to the one two punch of WMT-TGT earnings shortfalls. We are perhaps getting oversold in some of those names; but when it comes to the overall market — consider the following.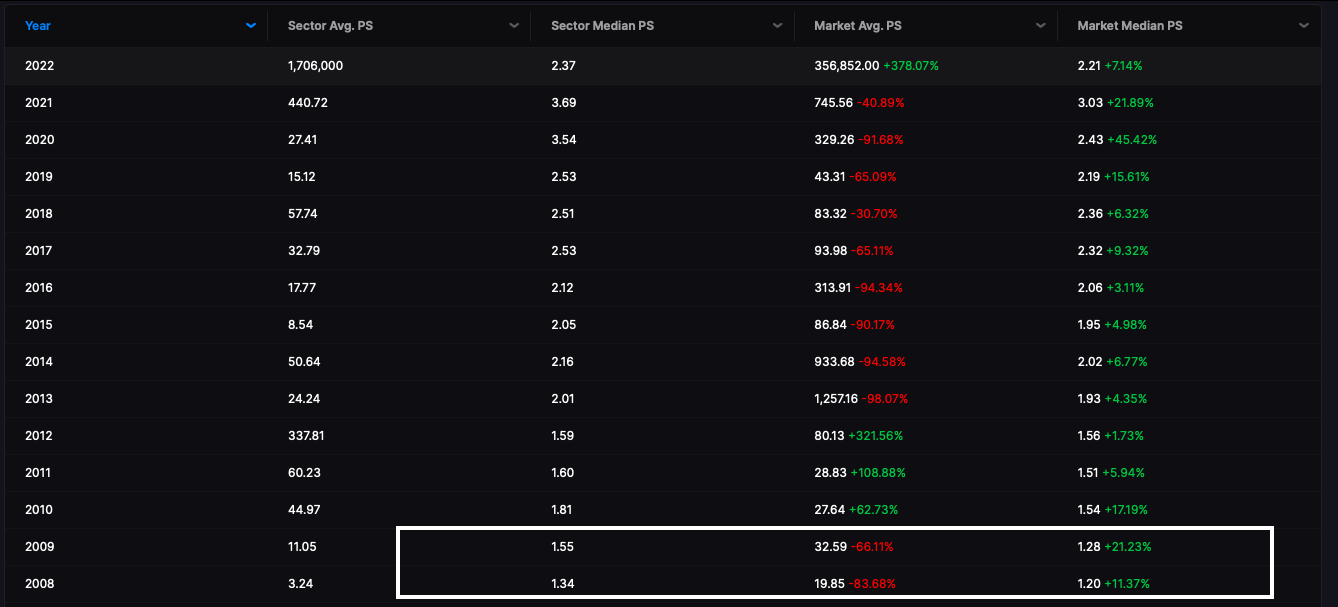 Above are valuation (price to sales) for the tech sector. As you can see we are nowhere close to where one could consider historically cheap. As a point in fact, we would need to decline 45% from here, based on current earnings, to achieve "cheap." I did some due diligence on CSCO and learned their earnings DROPPED 40% during the previous two recessions. This is on par with what we just saw with TGT today. My point is, sadly, the sales part of the price to sales ratio might be plunging soon and thus valuations would need to go even lower to account for the recession to come.
We are still 19% above the PRE-COVID highs and we are +45% above the COVID lows. One could easily surmise the need to retest one and then perhaps the other. I do believe a 20% drawdown from here might provide time for investors to see if the economy is truly fucked. We might trade well from those levels; but up here, even though we are HAMMERED off the highs, is still too rich.
I am not attempting to short too heavily into the hole — because mean reversion rallies are a bitch. Instead, I am mostly cash, trying to fine tune exposure to commodities against short NASDAQ positions.
If you enjoy the content at iBankCoin, please follow us on Twitter