If per chance I were to get hit by a train this afternoon, sadly, I would depart this place without effectively communicating what makes a great company. There are lots of good companies, but few great companies. We all look for the next big winners and most of you pretend to know anything at all by looking at lines on a chart, illiterate to the fact that the actual data is in the numbers not the lines on the chart.
Granted, this is a chicken v egg situation because plenty of learned men are looking at the numbers and buying the stocks and causing those lines on the charts to look better and the plebeian mobs on Reddit pick up on that, without ever knowing a single thing about a company.
Ergo, and this goes without saying, the lifeblood of any company is naturally its ability to operate via liquidity. Free cash flow funds operations and most people are keenly aware that negative EPS does not necessarily mean WDAY is a piece of shit — because their cash is reinvested to continue their high growth cycle, viscously whirling upwards and continuing as long liquidity provides.
In my spare time I play around with these numbers for my Quant and can comfortably say gross margins is by far the single most important metric for predicting share price. There is a reason why high margin software companies are valued 10-20x more than industrials. They don't have the overhead or the expenses of traditional brick and mortar and their margins are often in excess of 70%, the really good ones 90%. Pure profit. If you couple those margins with share buybacks, as is the case with MSFT — well then — you get the most valuable company in the world.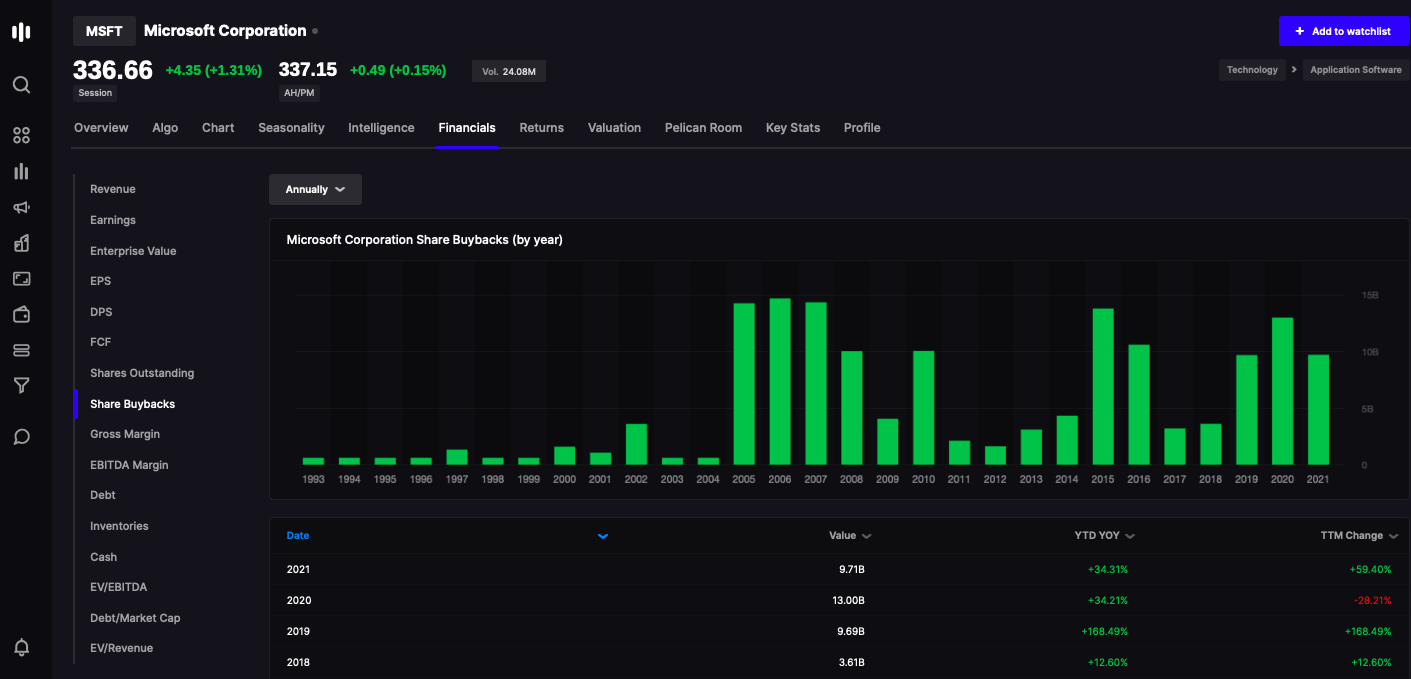 Even online retailer Amazon can attribute its share price ascendency to margin expansion. The stock had done well cannibalizing shopping malls — but only really ramped after their high margin AWS division started spitting out immense profits.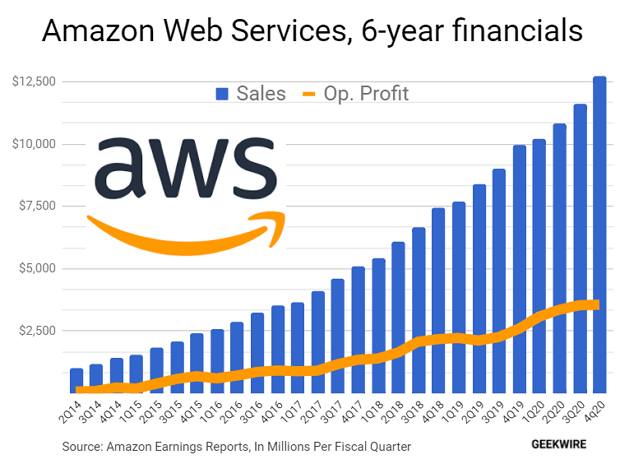 Here is a table of AMZN's gross margins over the years.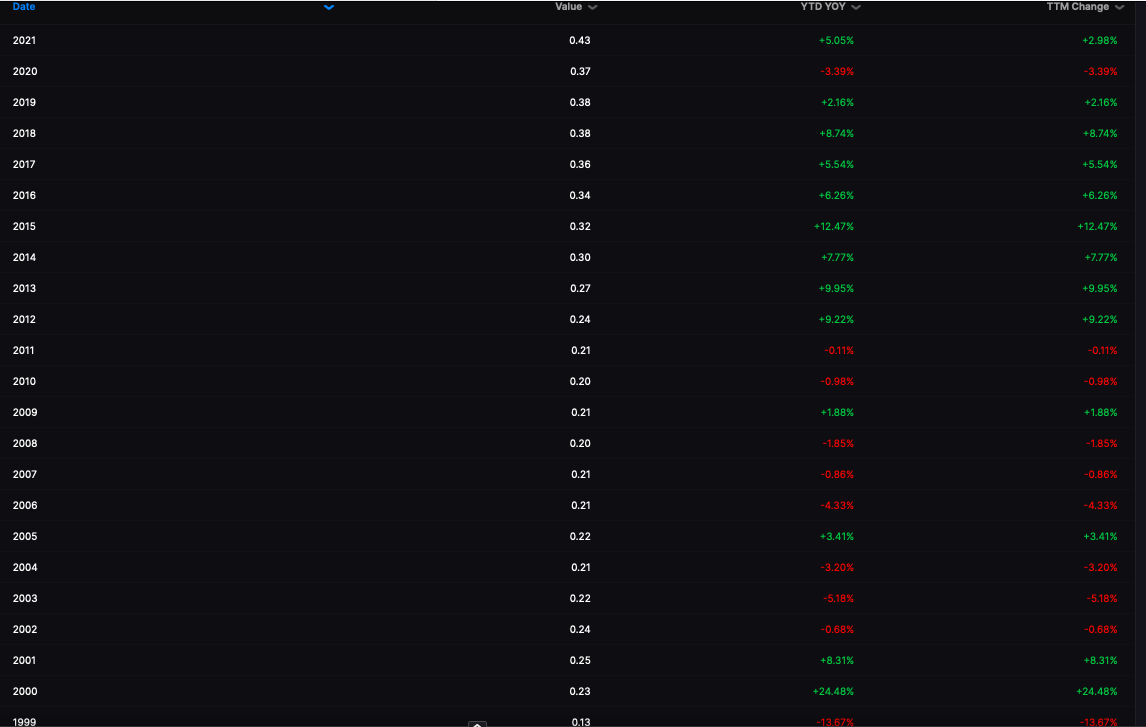 Data by Stocklabs
For my Quant I had been using a minimum gross margin metric but recently found returns could've been even higher if I employed gross margin growth QOQ higher than 0%.
Investing gets easier once you stop being a fucking moron.
If you enjoy the content at iBankCoin, please follow us on Twitter