Good Sirs
I speak to you from comfort and leisure. Mother Fly is long gone back to Brooklyn to walk amongst the floods and the mice — whereas I am here banking coin in a most undisturbed manner.
There are 3 core aspects to Stocklabs aka Cocklabs.
Social aspect of trading with another 1,000 lunatics.
Massive data and analytics. Profound advancement in screener and real time volume alert triggers.
 Mean reversion algos
Back in the old days, the mean reversion is what you paid for. Now we have delved into various other venues — such as Quantitative investments and real time intelligence algos built for momentum. But, at the heart of Stocklabs is the mean reversion algos. When the markets tilt too far in any one way — they kick in and tell you when it happens and what should happen following it.
Yesterday we flagged oversold on our 12 mo algorithm, a very rare event indeed. I even tweeted it yesterday, much to the chagrin of short sellers and bears alike — who took exception to this idea.
Voila — SL was right again.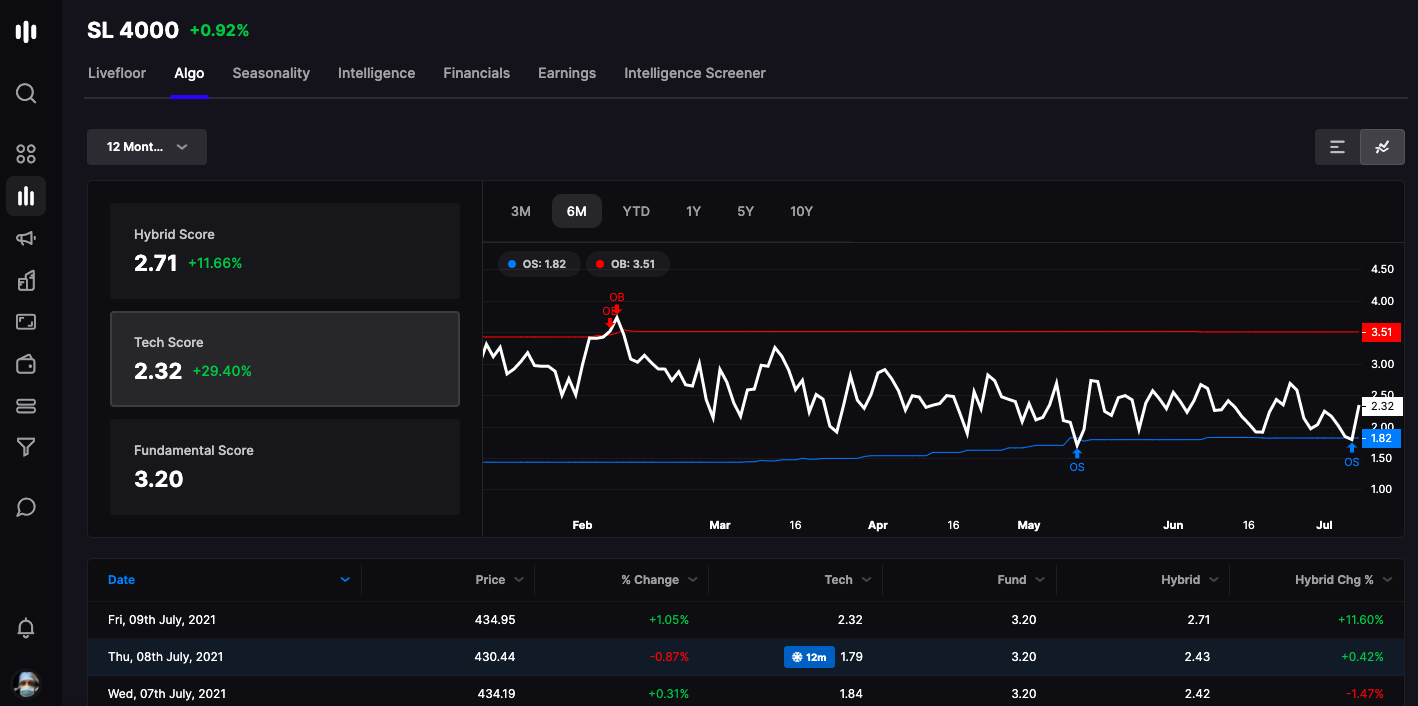 At the moment, I am trading light +30bps, but +200bps in my YOLO that took SSO into today. All around — another good day.
If you enjoy the content at iBankCoin, please follow us on Twitter