Once again Elon Musk took to Twitter to play with his marionettes. He tweets and his little minions with sub 100 IQs react and make sooooo much money. Yes indeed, life is grande when Elon tweets in your favor. However, some times bad Elon tweets mean stuff and that causes sad faces amongst the marionettes, causing them to lose large sums of crypto cash.
Today's shit-post is CUMMIES! Yes, Elon has broken up with Bitcoin in favor of Dogecoin and is now cheating on Dogecoin with a crypto named after sperm — that does nothing and has zero utility. I hope you realize that Mr. Going to Mars Soon is playing an insidious game of undermining the crypto space by eschewing the real cryptos in favor of the one's who everyone knows are all just fun and games. This is the best form of undermining something, equivalent to Consumer Reports favoring a make believe electric vehicle while panning Tesla for being a piece of shit that is cause for concern since they run on blood batteries that wreak havoc in the poorest places in the world.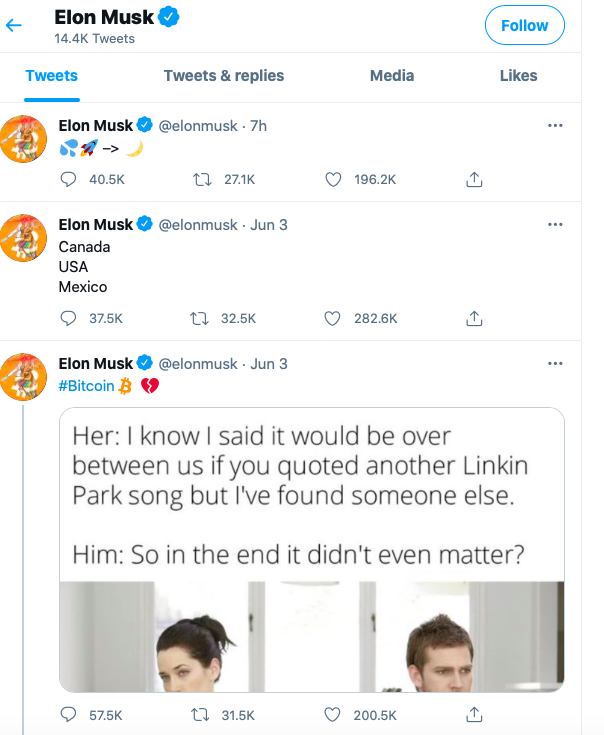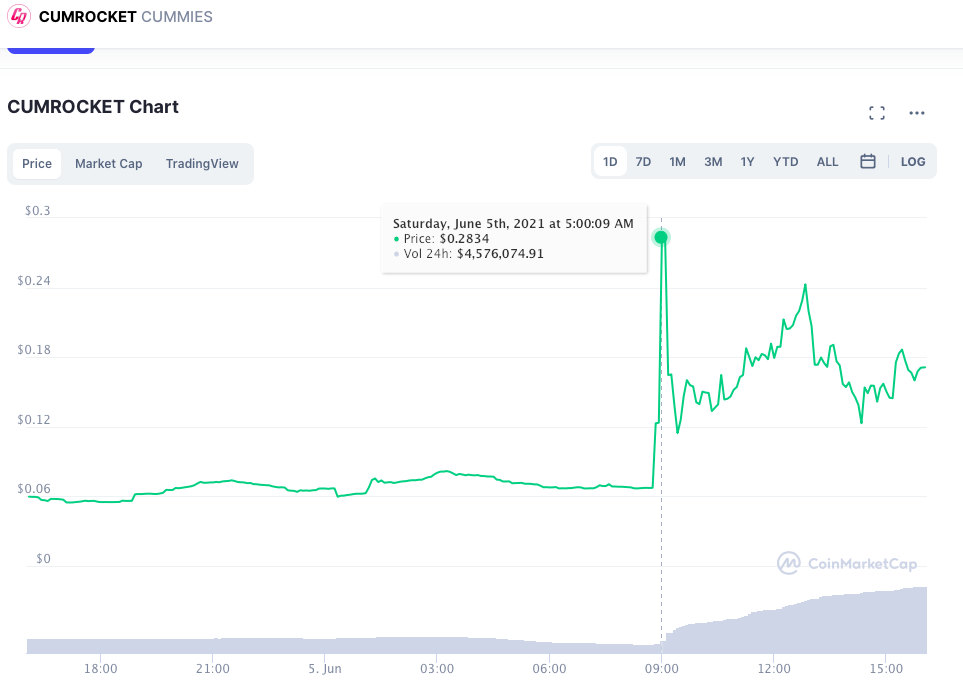 If you're long CUMMIES — HOORAY. Your God has made you jump over a rainbow and into a pot of gold — you little Leprechaun son of a bitch. This price movement, sort of unusual dare I say, must've gotten big laffs out of acid tripping Elon and his bitch wife.
Related: Cryptos careen lower after latest Elon pump.
If you enjoy the content at iBankCoin, please follow us on Twitter