Quick rundown.
China is trying to pass new laws in HK that all but eliminates the country. People in Hong Kong are going APE SHIT and protests are resuming. Trump is equally perturbed, threatening sanctions on China should they go ahead with the new laws. Taiwan, another ARCHED ENEMY of China, just said they would provide the people of HK with assistance, if needed.
This of course is an issue of national sovereignty and the right of the people of Hong Kong to rule themselves. Will they muster up the STEEL to rule themselves and defeat their Chinese overlords — or will America intervene and get fucked in another Asian theatre?
One thing is for certain, the Hang Seng does not like it one damn bit — presently down 1.5% and sinking.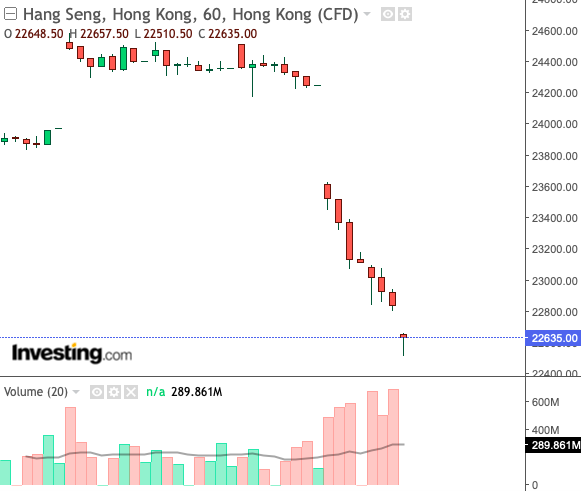 US futs don't give a shit, presently +18.
If you enjoy the content at iBankCoin, please follow us on Twitter