Lots of permanent bulls out there talking SHIT after just 1 day up. You know, you deserve to lose it all. You deserve to lose LARGE SUMS of money for your insolence. I am pleased I sold out of my long term accounts and do not have to worry about the tick tock. I have taken direct control and can very easily play the long and short side of the market, based upon real time assessments.
In my opinion, we've yet to see the financial ramifications of this scourge.
MAJOR DRAWDOWNS happening in IG and worse in junk. The LSTA leveraged loan index is down more than 17% for the year. That is absolutely ruinous to private equity.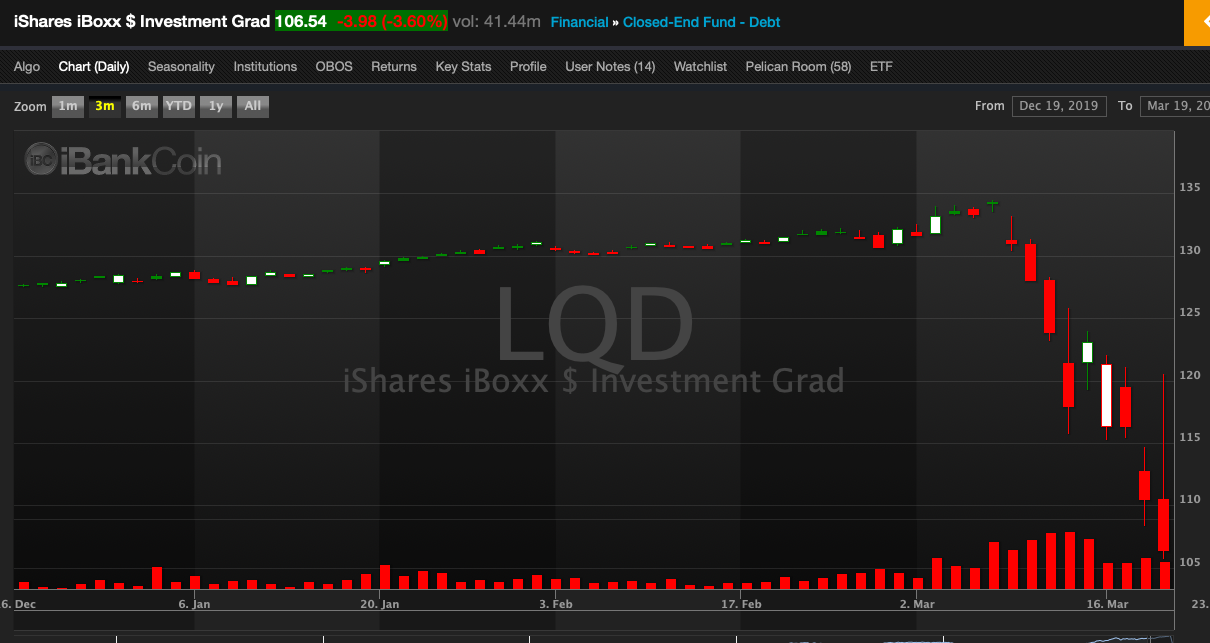 You can trade on the long side and even swing trade; but don't think for a second this is over.
I took several trades today. Here were my results.
IFMK +32%
FAZ +3.7%
GRIL +23%
GRIL +10%
OSTK +9.4%
(APT -4%)
(APT -14%)
FNGU +2.1%
PRTY +51%
PRTY +21.7%
That's right, +51% in PRTY. Talk all of the shit you want — but Le Fly cuts your legs off every single time in a stock duel. To that end, I am mostly cash, but of course on the prowl for some end of day rippers.
Happy spring.
If you enjoy the content at iBankCoin, please follow us on Twitter