Historic day and the crash is now.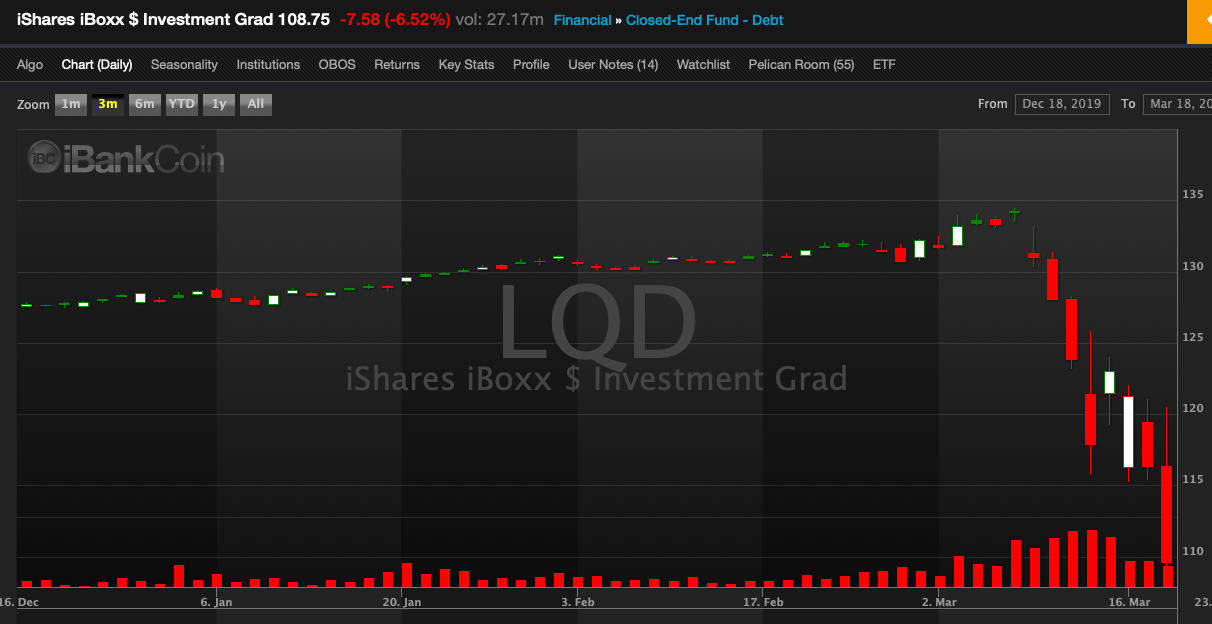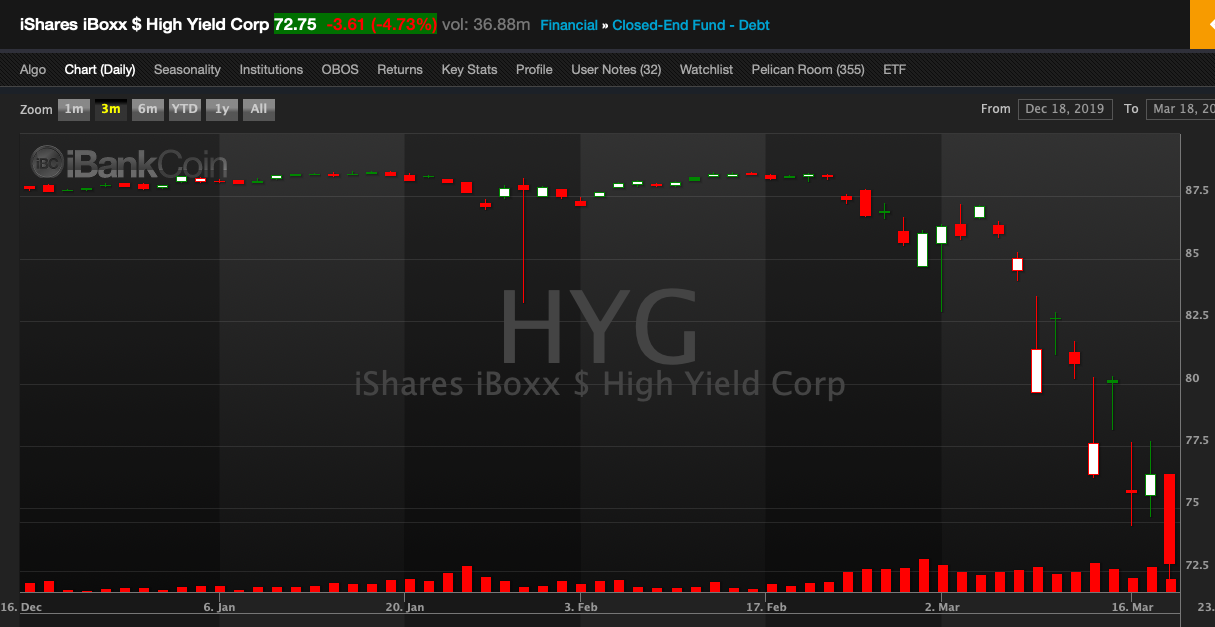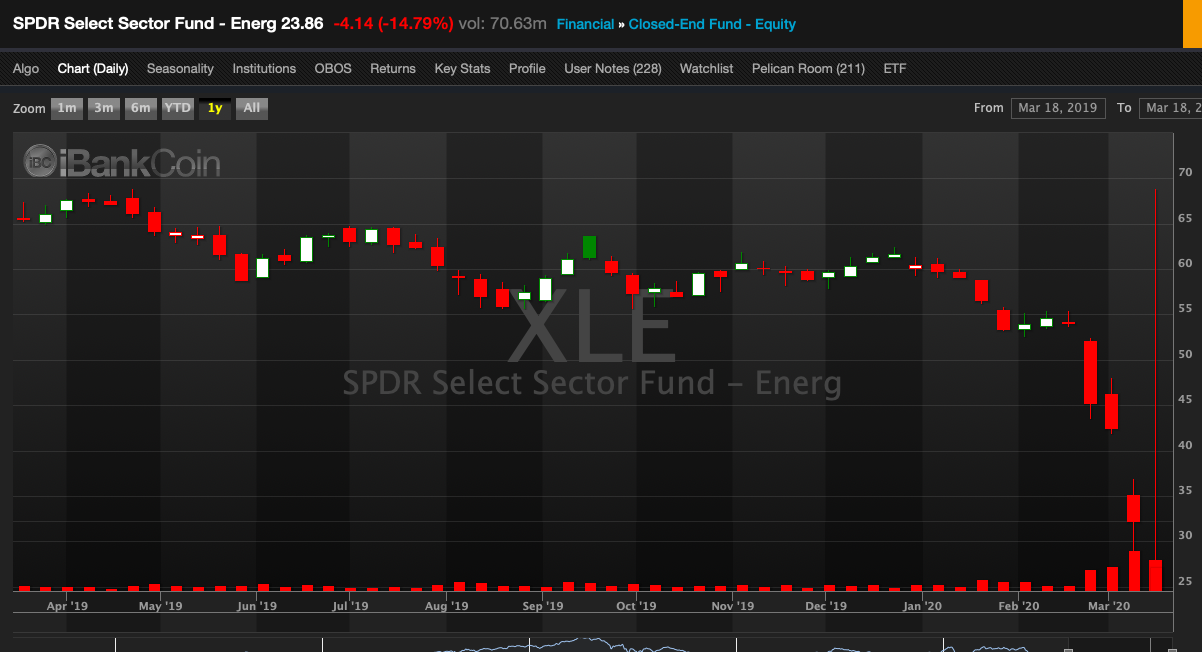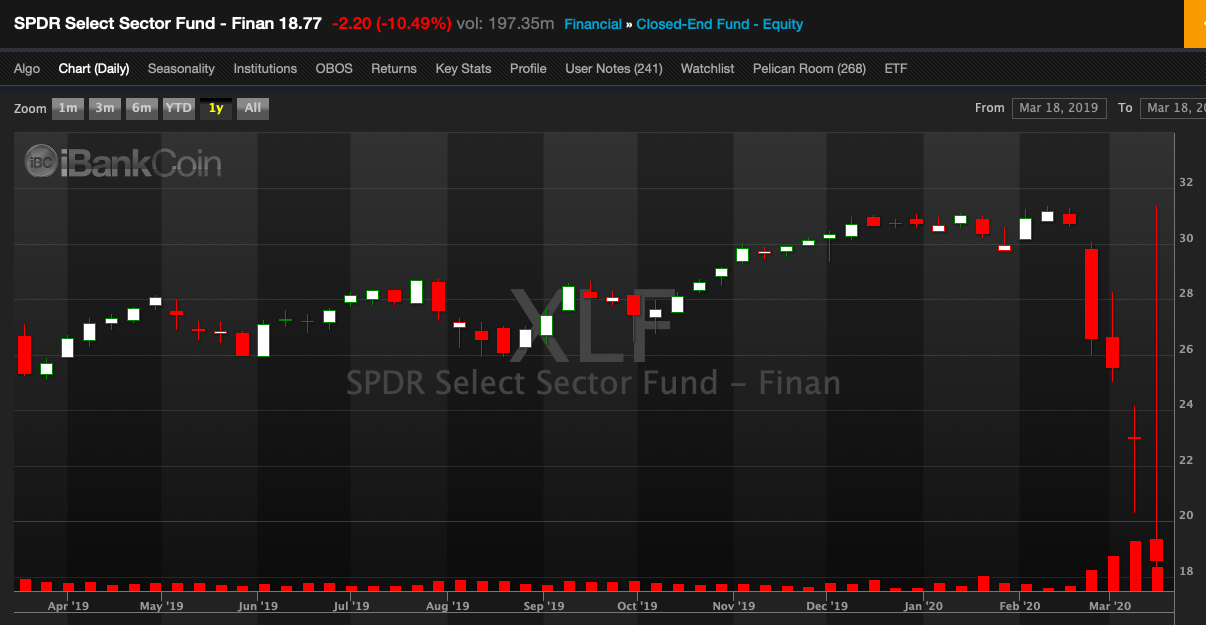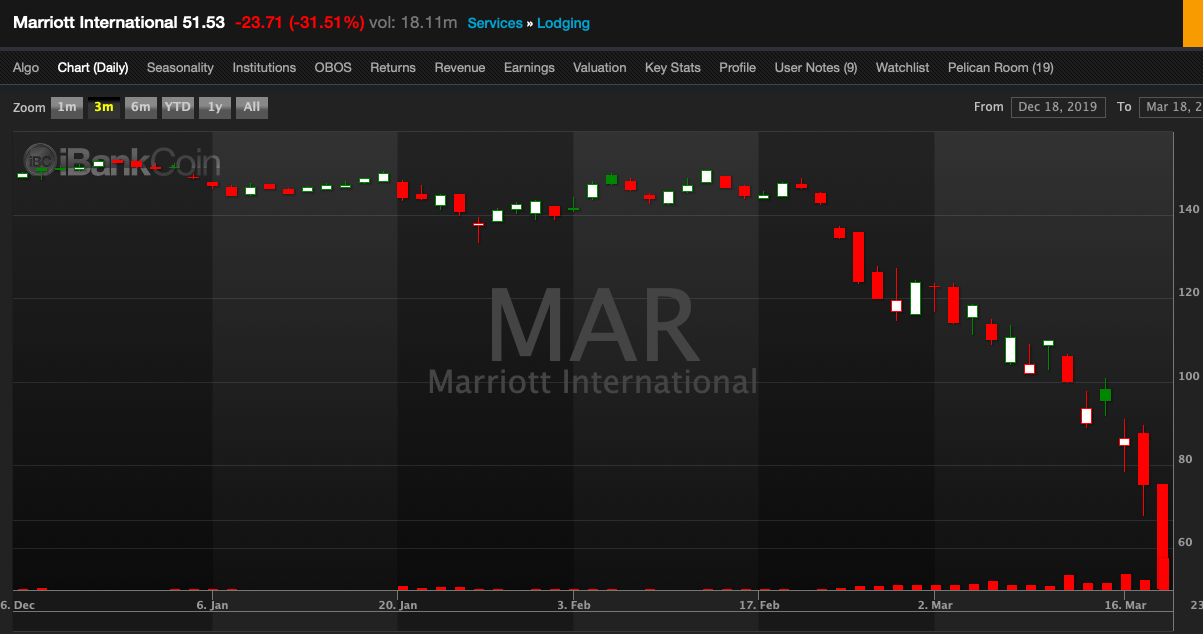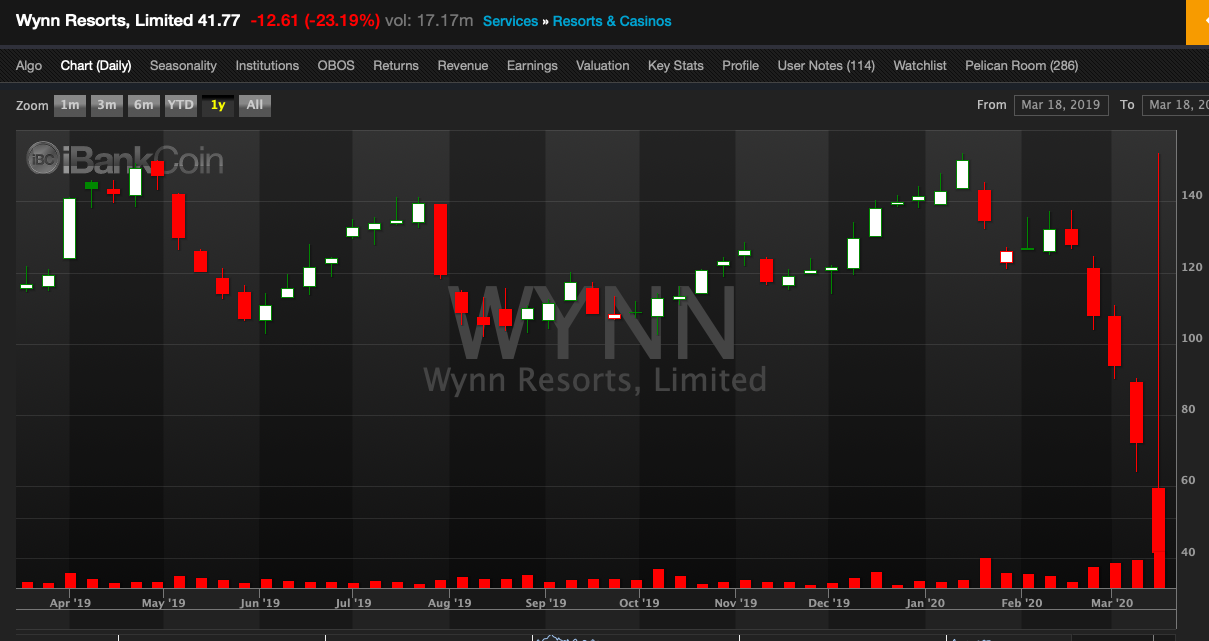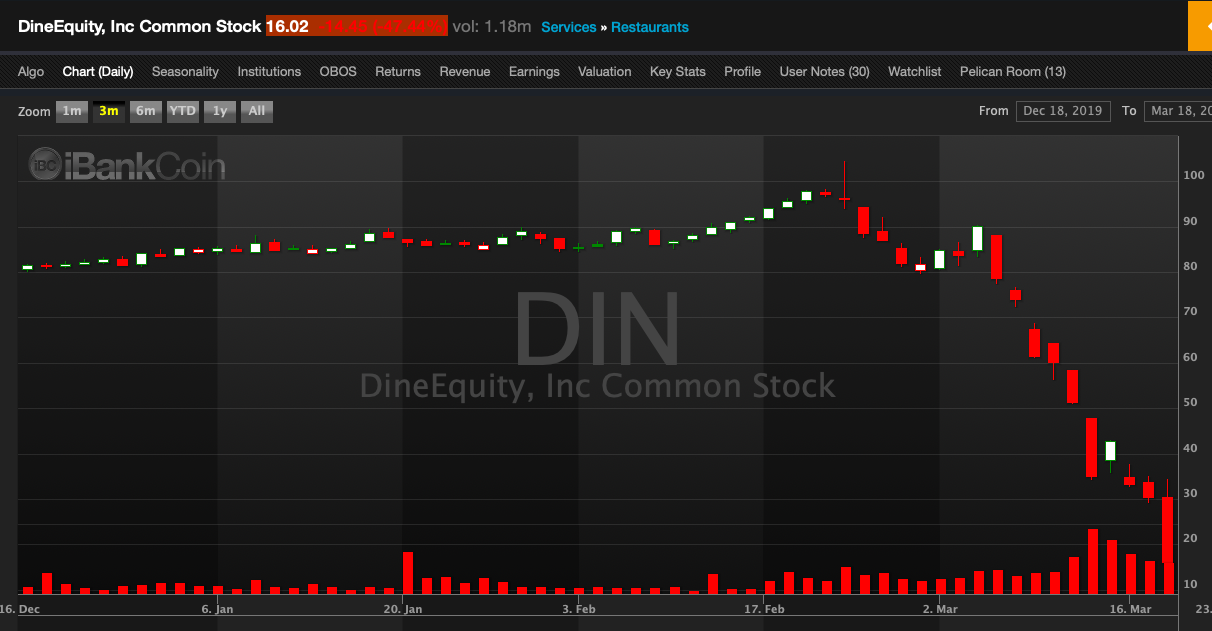 They're trying with all of their might to fix this. I cannot say for certain what will occur — but I know for sure that cash is preferred to trying to time a bottom. TVIX hit $1,000 today and this tidbit from inside Exodus humored me to no end.

He said that ERY position was worth $500 in January and sold it today for $5200.
Do I stand before you victorious? Yes of course. Do I feel good about that — considering the carnage around me? You bet your ass I do.
I'm playing food deliver stocks in Exodus. I was short bonds, but that ended poorly The point there, the govt seems to have lost control of the bond market. Look at the 10yr, up 26bps to 1.26% whilst the 3mo is -19bps to 0.02%. Everything is broken.
WTI is trading down 23% to $21, the third biggest decline on record. What else can I say? Do not be greedy and DO NOT LISTEN to the people being interviewed on CNBC — for they are motivated by their books. Now is a time to hold cash and wait. If you want to trade, feel free. Join us in Exodus. If you do not know how to trade — no problem, since I provide fish daily and never delusion anyone with the idea of learning to trade. You cannot learn to trade. You either can do it or you cannot.
That being said, time to batten down the hatches and prepare for the fires.
Today's haul: SOXS +13.2%, PIXY +32%, WTRH +12.7%
If you enjoy the content at iBankCoin, please follow us on Twitter