Look at the panache of this chap, pocket square inflation out the motherfucker. He has the red socks going hard, doesn't give a fuck. Check out his picket watch too, affixed to a chain he probably bought in 1907.
I know you want to talk about the Dow indicating down 400 and how Le Fly was fucking dead right again, long FAZ, SOXS, GLD, TLT, JNUG and a virus stock into the maelstrom. But we're not here for that now.
Look at this magnificent man.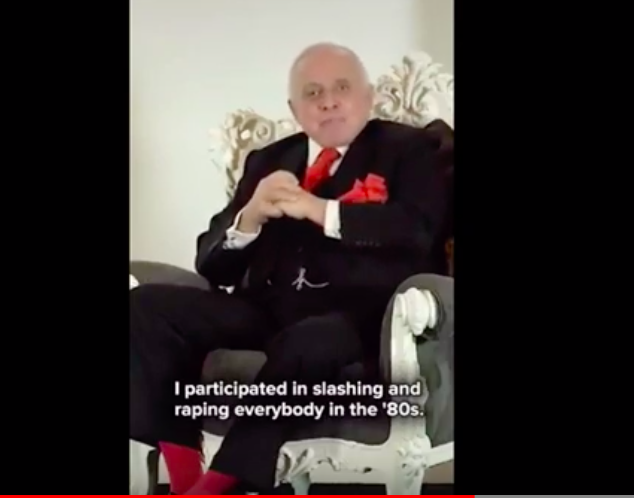 What's he doing here, aside from telling the world how it is? He's giving some millennial snowflake the business — telling him to fuck off and to get his thumb out of his big ass — that's what.
Look at this punk's haircut.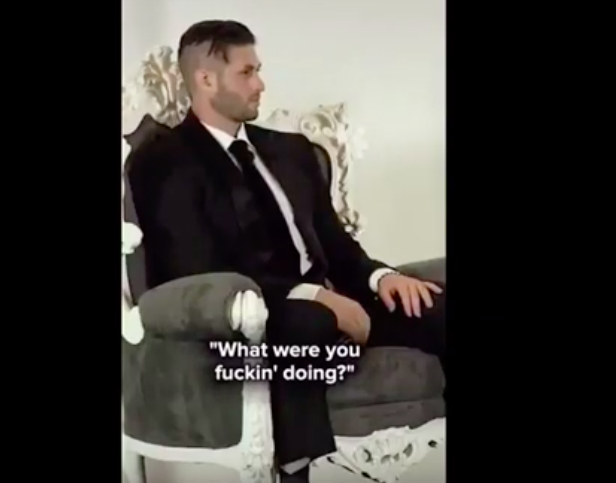 I don't know who this nice chap is, but it would've been nice having him as a Dad.
"Hey Dad, can I get some of that iced cream from the man in the truck."
"Listen here Fly, that fucking iced cream is for sissies. It'll make you soft and grow big floppy jelly tits on you. Have some fucking oatmeal and be a man."
BEHOLD.
If you enjoy the content at iBankCoin, please follow us on Twitter