Look at the top ranked sectors in Exodus. Looks oddly defensive no?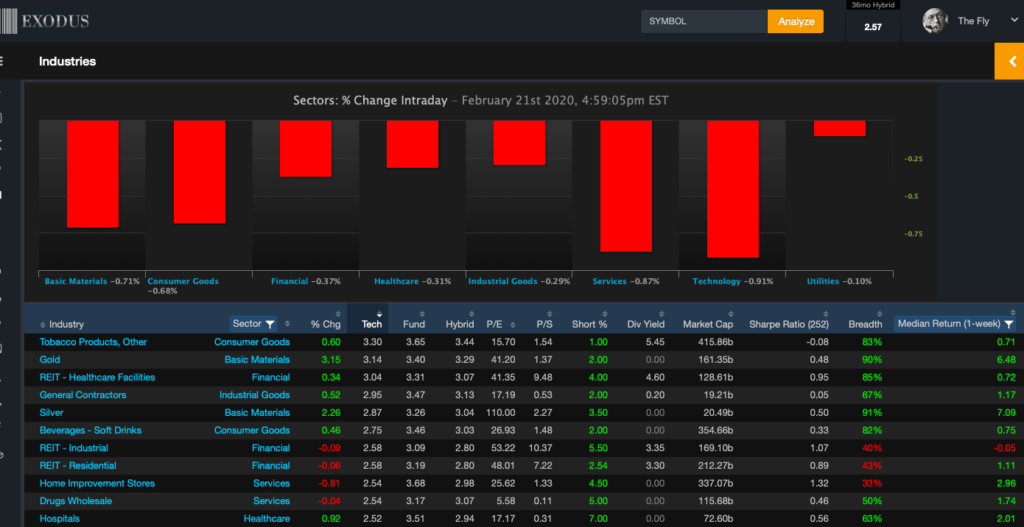 After such a gigantic melt up in January, coupled with pandemic fears and supply chain disruptions in Asia, it's time for a fucking pause. It's time to board the ark and also get into the FAZmobile. Definable risk in XLF and SMH makes for a palapable trade to the downside. Get positioned for some downside and bathe in the blood of your enemies. The good days are officially over and with it comes dark sadness and gloom.
Aside from the plague, global growth is at risk of collapse — because of aforementioned plague. Ergo, and this goes without saying, a fucking black swan is upon you.
I realize this is the last piece of shit news you'd like to be entreated with on this fine Saturday afternoon. But too bad. Life is hard sometimes and you can't always get what you want. Sometimes you get what you deserve, and sometimes much worse.
Le Fly is positioned for downside risk, but not an exaggerated degree. I first want to see some confirmation on Monday and then I'll really get bearish. You have no idea how acrimonious I can be — like a funeral director with the blog up in here.
Cheers!
If you enjoy the content at iBankCoin, please follow us on Twitter