I need to be on the record here with this one for the sake of posterity. One thousand years from now, advanced humanoids will display iBankCoin blogs in one of their intergalactic museums like we do caveman sketchings today and I need to make sure those freaks understand what the hell is going on here now.
There is a misfit group of like-minded monsters out there and on Twitter, led by men like Jim Chanos, discussing the PENDING bankruptcy of Tesla — as if that shit was in the process of happening. You listen to these people and you'd think the stock price was at $0.25 about to delist. They've even taken a hash-tag on Twitter to unite with one another #TSLAQ — implying the stock would one day be delisted and Elon Musk disgraced and probably disheveled.
WRONG.
Look at the fucking stock. Look at it — higher by 250% the past 6 months.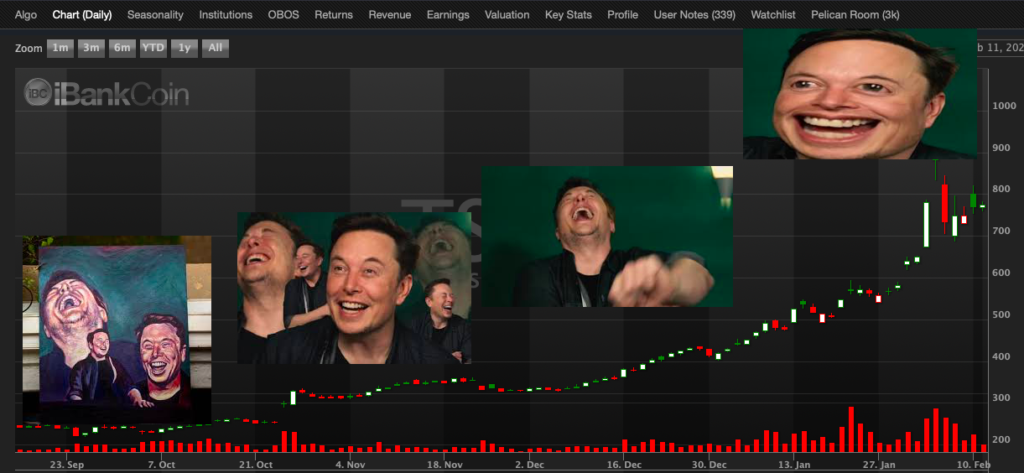 Also, look at their beautiful cars. Look at it.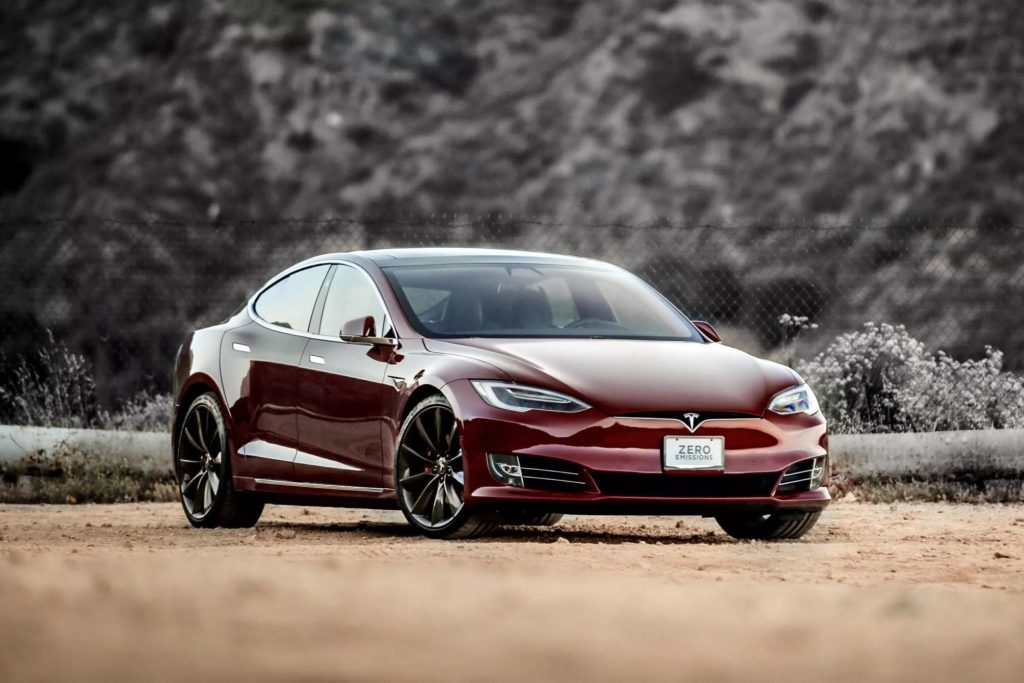 While not perfect, for an American auto-manufacturer, they are easily the best. Look at the fucking nonsense Ford and GM are spitting out these days from their Detroit shit-hole. Also, might I add, the Tesla doesn't require fucking gasoline. I spend at least $250 per mo on premium fuel — roughly $3,000 a year. I'd like to never have to spend money on gas again. If this is the case, why doesn't "The Fly" own a Tesla?
It's a long story, a lot to do with my fucking Benz.
But trust me when I tell you, I will buy a Tesla one day and I might even buy some shares too.
Ironically, and it should be noted, I can't recall ever owning TSLA, aside from timing the top last week in puts and turning $17k into $57k overnight. Nonetheless, stop hating on Elon Musk and his kick ass cars and flame-throwers.
If you enjoy the content at iBankCoin, please follow us on Twitter