It's over faggots. You had your fun in the sun; now it's time to die from the Coronavirus. But before you do, your brokerage accounts will hit zero.
The 30yr mortgage is at record lows. Gold and cryptos are soaring. Banks and semis are being dismantled. What more do you need to see?
Apple has already told you business would be hampered. We've got the beginnings of a very serious rout on our hands and yet there you are not taking it seriously. You are this way thanks to a decade plus of central bank rigging. But guess what pal, the Fed can't stop the virus. Business in China has ground to a halt and soon their banks will dissipate into dust.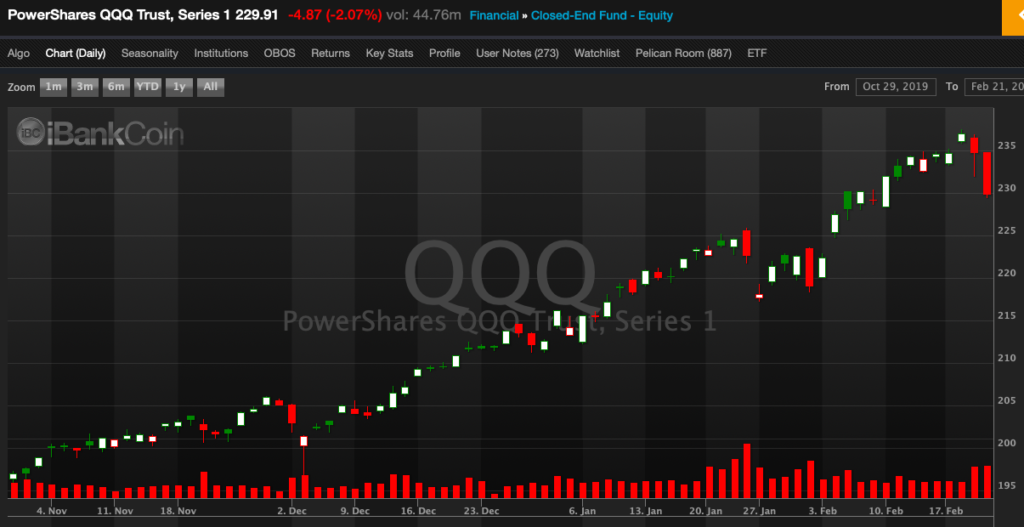 I am more than 50% cash, long some SOXS, some gold, and lots of $STMP — which has doubled from my basis. I will have you know, inside of my quant, I am 10% long TLT and 10% GLD, no accident there of course.
The fate of humanity rests in the balance. How will your narrative be woven, one of a degenerate spend-thrift who lost it all in the great crash of 2020 or the sage of salt who buried his enemies under 10 feet of salt for betting against him?
HAGW.
If you enjoy the content at iBankCoin, please follow us on Twitter