My battles inside WallStreetBets continues, as I make my presence known — slapping the shit out of the other mods — applying punitive "flair" to their little names.

For now, the founder is still a fan, appreciative of my good work. This of course will end poorly — but I have no choice in the matter. There's a lot of slackers over there, rookies, and retards who do not know how to properly corral an audience of autistic man-childs.
Nicely done. Keep up the good work.

— wallstreetbets (@wallstreetbets) November 8, 2019
On the issue of the trade war, incredibly obscure. No one knows what the fuck is going on — not even Trump.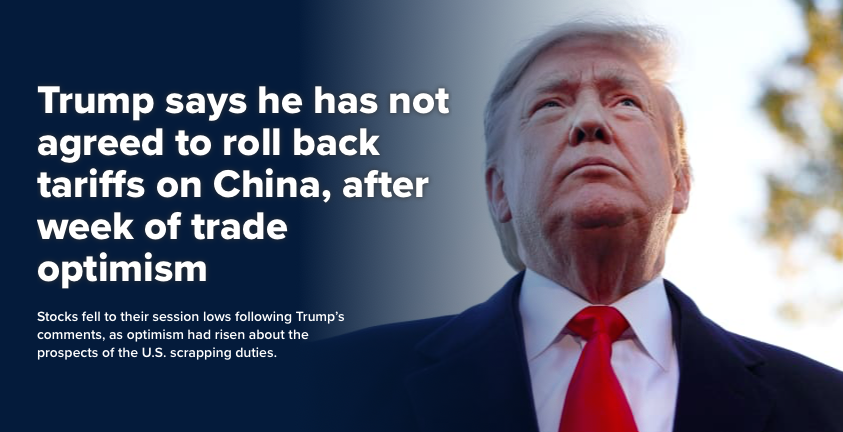 I sense some downside in the future.
If you enjoy the content at iBankCoin, please follow us on Twitter