Ten years ago I'd know about this fucking retard on day 1. But because I am getting older and less in touch with FUCKING RETARDS, I did not. Apparently, folks from Reddit have figured out schemes to get FREE BUYING POWER from the morons at Robinhood. One moron, took a $2k account and levered it 25x and ended up -$60k.
What do you fuckers know about this?
UPDATE: They are planning to bankrupt Robinhood.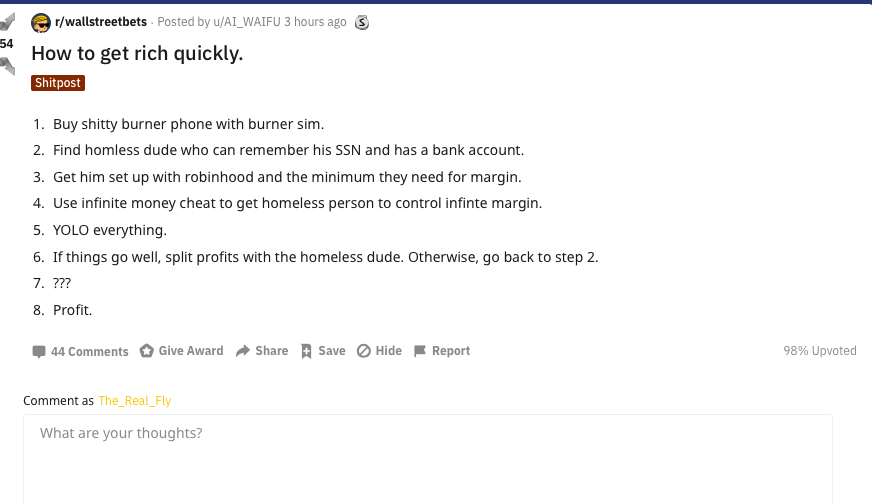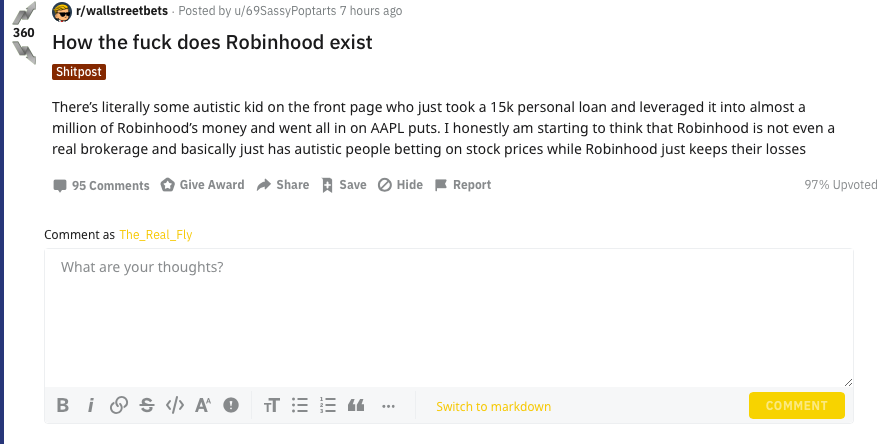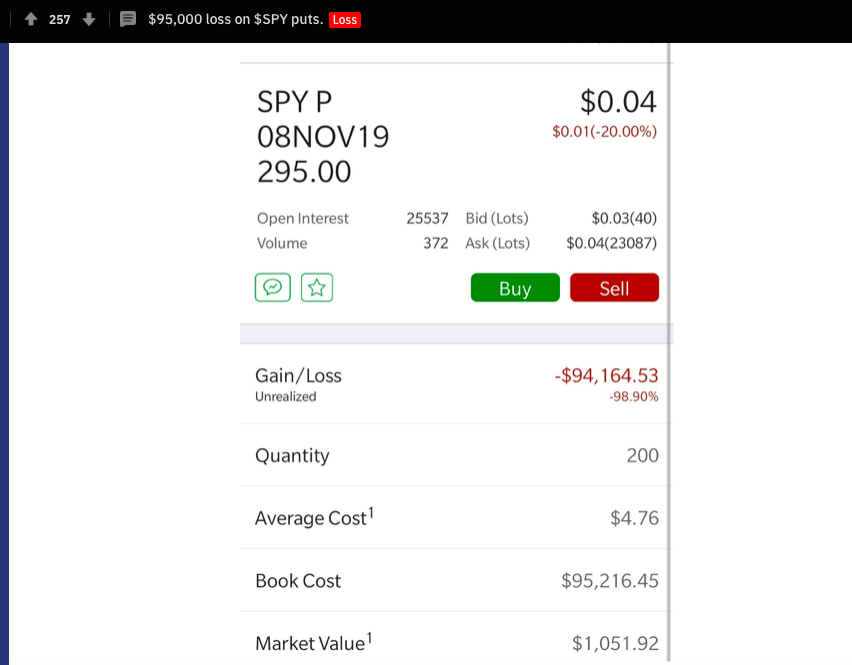 More from the retards.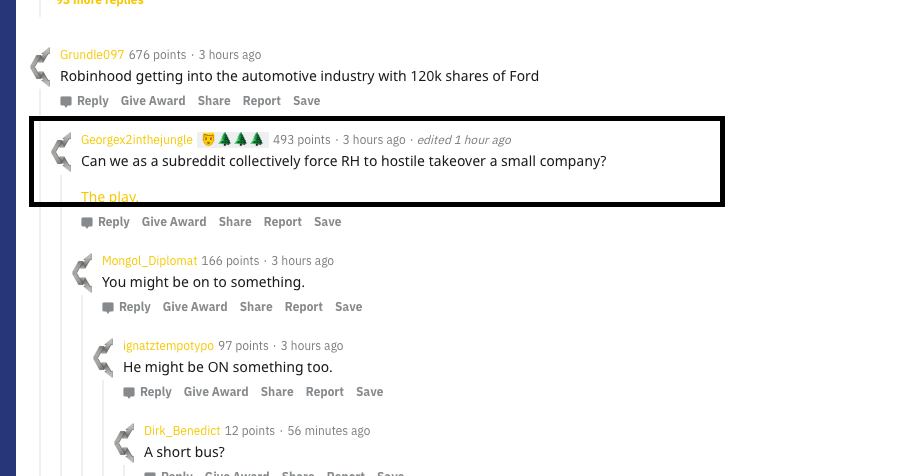 Robinhood is fucked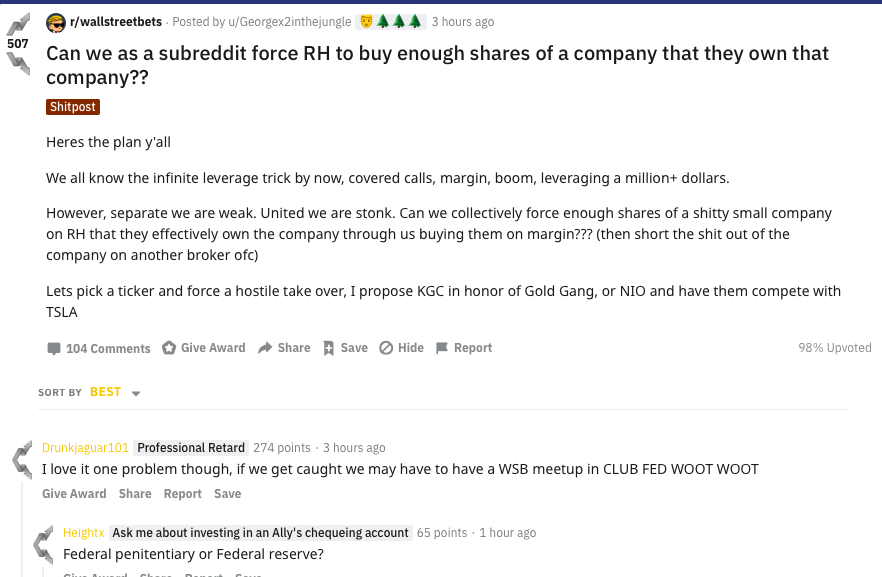 If you enjoy the content at iBankCoin, please follow us on Twitter