This article is intended to help young investors fetter out the bullshit they see and hear about Wall Street.
Here is the headline on CNBC now.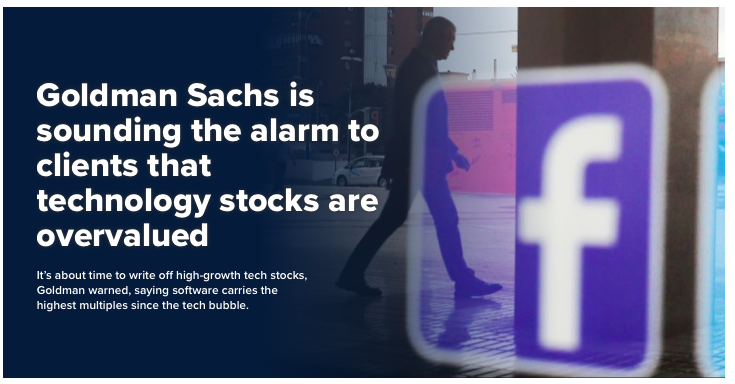 Listen to me, David Kostin is a fucking bearBOT program at Goldman, used as a foil for misdirection — tricking the plebs into vomiting up their shares, all the way the Goldman trading desk sops it up for profit. You cannot equate Kostin with the true sentiments of the bank, regardless of his haughty title at the firm.
Here are some note on today's BEARSHITTER call by KostinBOT
The valuation for growth stocks is high and software in particular now carries the highest multiples since the Tech Bubble, Goldman said.

"Rising market concentration and the political landscape suggest that regulatory risk will persist and could eventually weigh on company fundamentals," said David Kostin, Goldman's chief U.S. equity strategist.

For investors still want to bet on growth stocks, Goldman came up with a list of names, including Lululemon Athletica and Advanced Micro Devices, with strong growth and high margins but less risk from regulation and high valuations.
He's retarded, trust me. I've been fooled about a dozen times by him — thinking he had some unique insight into the economy because of the firm he worked for and its resources. NOPE. He doesn't know a damn thing.
So whenever you see something from Goldman, signed by David Kostin, I want you to take it throw it directly into the trash can — for it is entirely useless and probably wrong on purpose just to trick you into making bad choices.
If you enjoy the content at iBankCoin, please follow us on Twitter